Hotel Clermont, An Atlanta Institution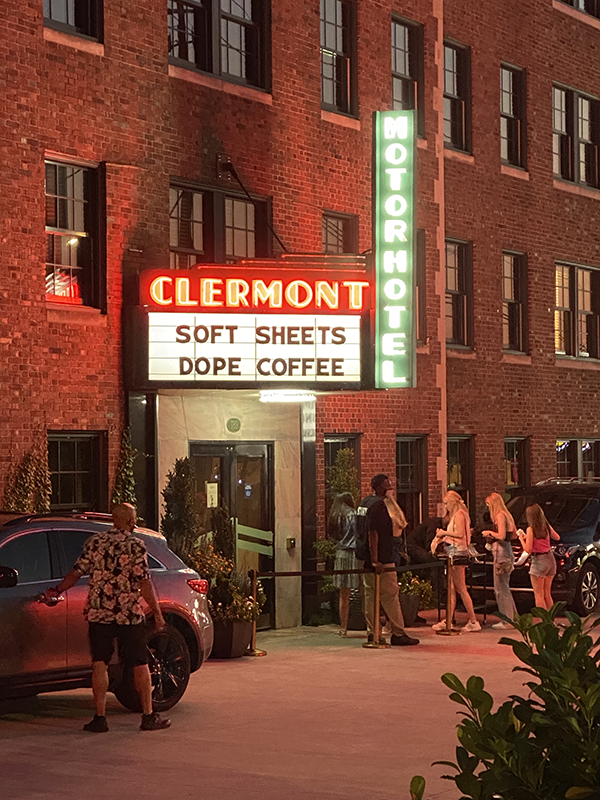 The hotel was originally built as high-end Bonaventure Arms Apartments, with substantial amenities for the time such as two elevators. In 1939, it reopened as the Hotel Clermont, catering to travelers on Ponce de Leon Avenue which was then a fancy thoroughfare. Around the midcentury mark, the first iteration of a dinner club opened in the downstairs of the hotel, followed by the Gypsy Room (where dancer Tiny Lou headlined in 1952), and the Playboy Club. Black ties, bunny outfits, and pricey steaks once reigned where Blondie now operates – now the Clermont Lounge which opened in 1965 or 1968 depending on who you talk to.
When Ethan Orley bought the formerly decadent Hotel Clermont in 2012, the Atlanta landmark was in disarray, a mess of rusted plumbing, busted kitchenettes, heavy terra cotta walls, and dingy road-motel carpeting. So famous was the lodge's nefarious past, Orley was surprised to not find it riddled with hypodermic needles.
After several years of construction setbacks, Orley has nearly $30 million in the finished project with fantastic elements such as Georgia pink marble at the entrance and the terrazzo staircase. The Hotel Clermont is marketed as a "den of good times," and that sentiment is very true to form with the hotel's history. Each night when a switch is flipped, the red-lit rooftop tower (visible from across the city) shines a new, and a long-ailing icon is reborn.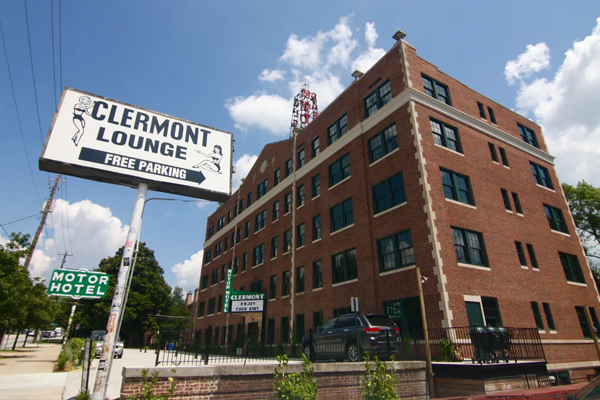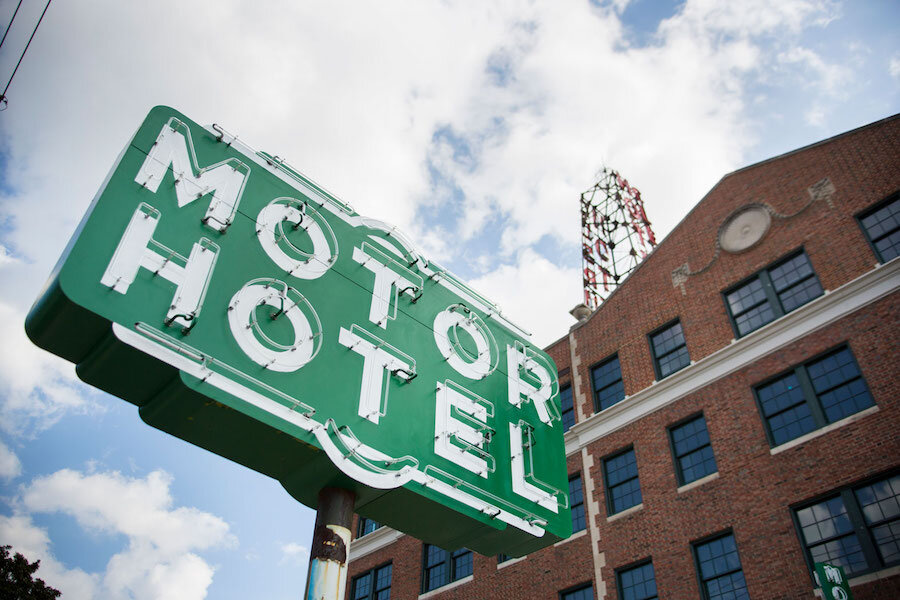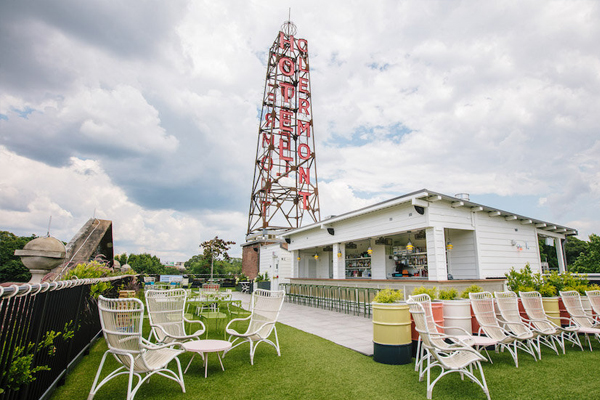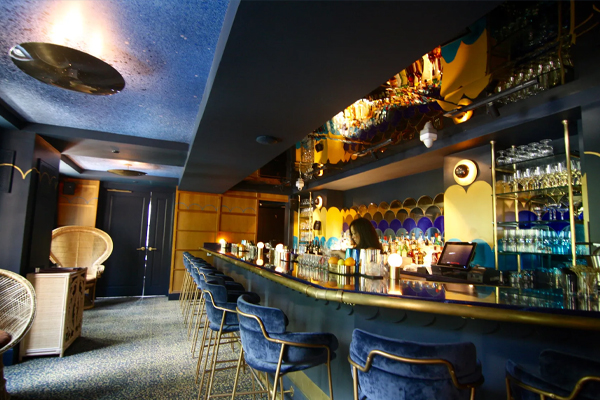 Clermont bar with peacock theme.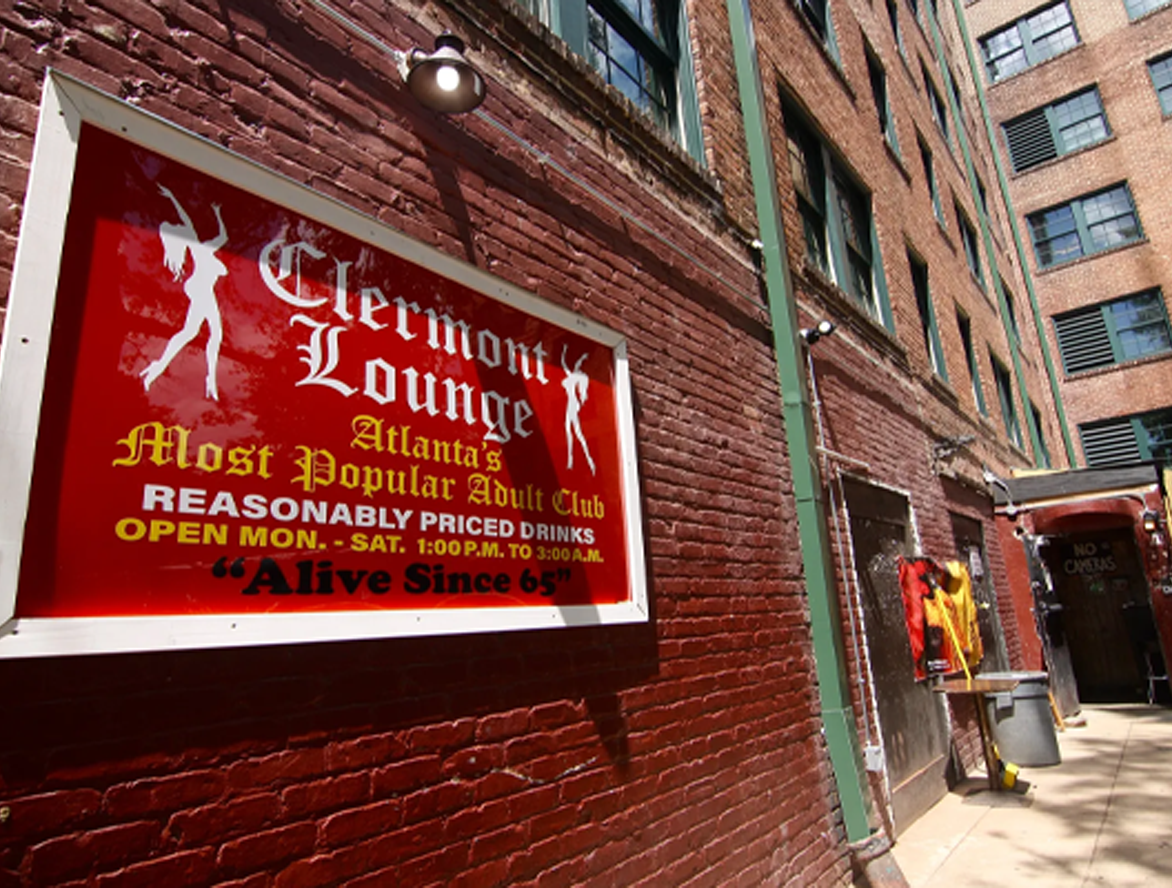 Many people are familiar with the famous Clermont Lounge. While the lounge is unaffiliated with the hotel, the basement dive-bar strip club defies description for the uninitiated, though the late Anthony Bourdain once tried, saying: "This place should be a national landmark." Save a few safety upgrades and bathroom fixes to comply with fire code, the Clermont Lounge was virtually unchanged by the hotel's renovations, remaining as gloriously scuzzy as ever.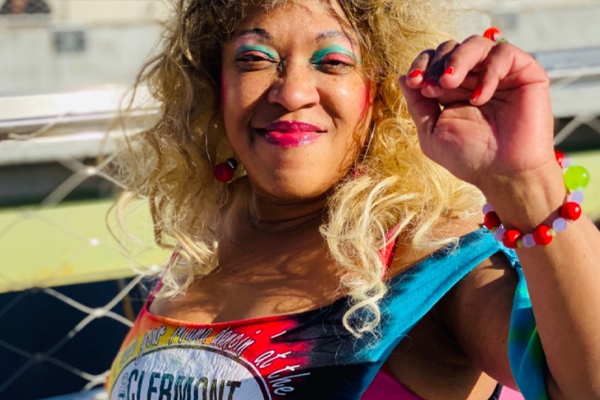 Rooms at the Hotel Clermont: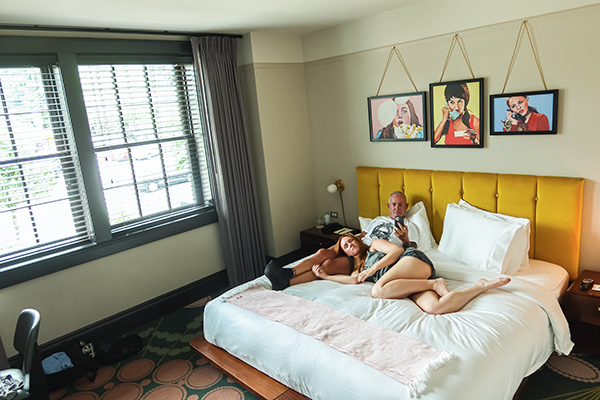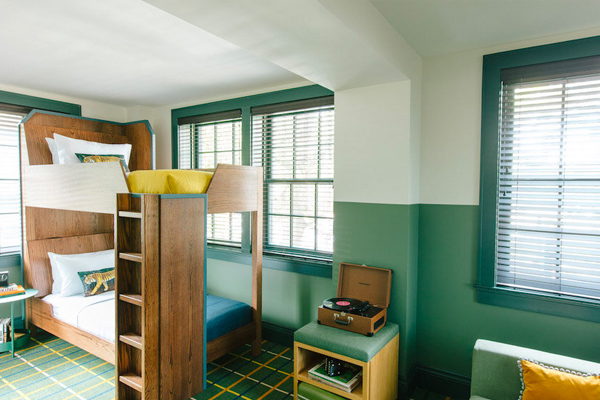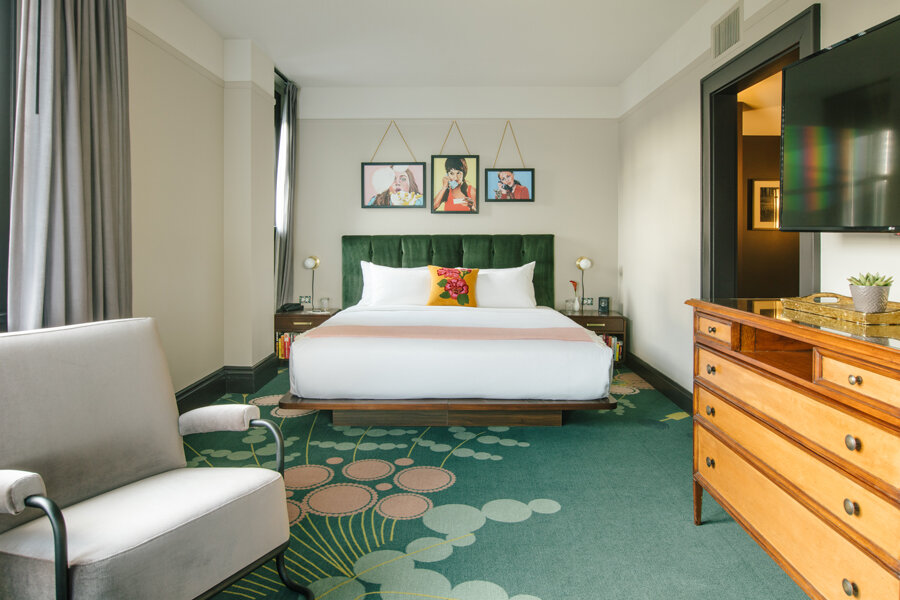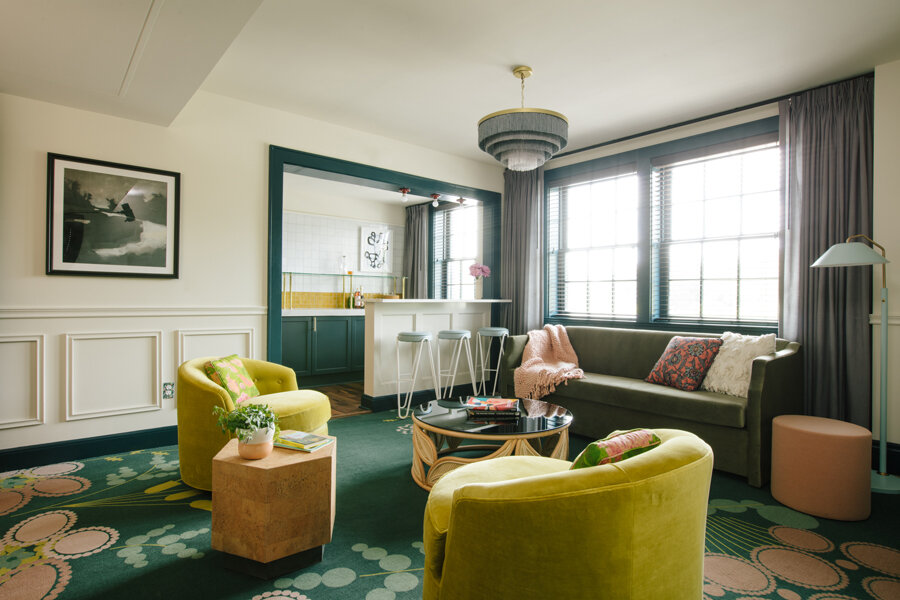 The Flossie or The Ruby Suite
At the lower end of the Hotel Clermont scale is The Napoleon (think small, not mighty) along with the Bunk rooms. You might get a desk and chair. Nice bathrooms with rain shower heads. The Standard Room offers a small seating area and a higher floor. The Queen Squared room has two queen beds and the Grand room will most likely provide a chaise lounger. There are two classes of suite, The Flossie, with a seating area and 1/2 bath extra as well as the in-room claw foot tub, and The Ruby with the most square footage and more windows to see the town below.
Find Some Hotel Clermont Inspiration On Social Media: