Bellyard Hotel, Atlanta's New West Midtown Hotel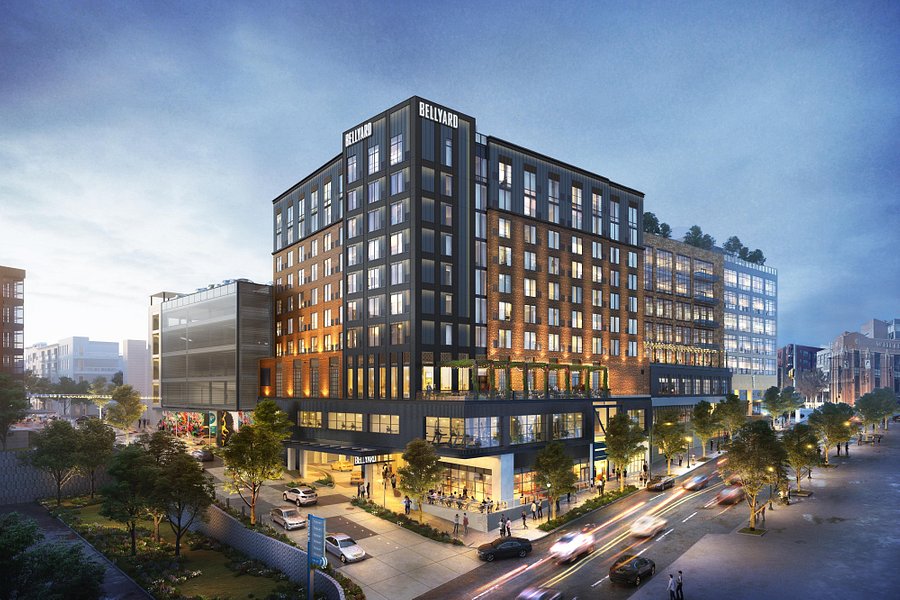 This new west midtown hotel is conveniently located in The Interlock, one of Atlanta's hottest new neighborhoods to work, meet and play, Bellyard Hotel seamlessly integrates guests into the greater Atlanta community. There are 161 stylish and thoughtfully designed guest rooms with technology-focused amenities, including USB charging stations, in-room work zones, state-of-the-art air filtration for enhanced cleanliness, and more. Whether you're coming to Bellyard to retreat or to gather, it's easy to relax in stylishly inspiring spaces. The is a bar onsite called Drawbar, which also serves lunch and dinner. There are lots of gathering spaces, both inside and out. The hotel is terrific for out-of-towners as well as that special in-town couples getaway.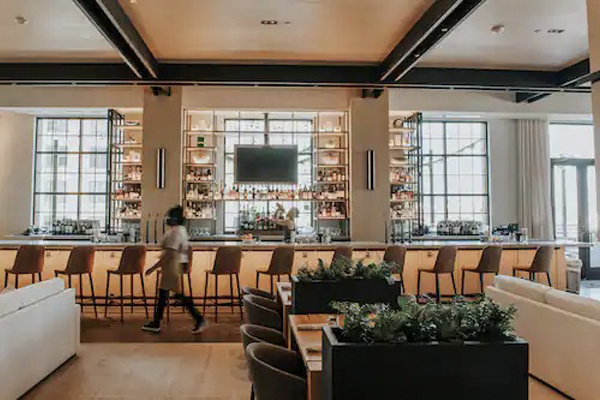 Drawbar – Main level of the hotel.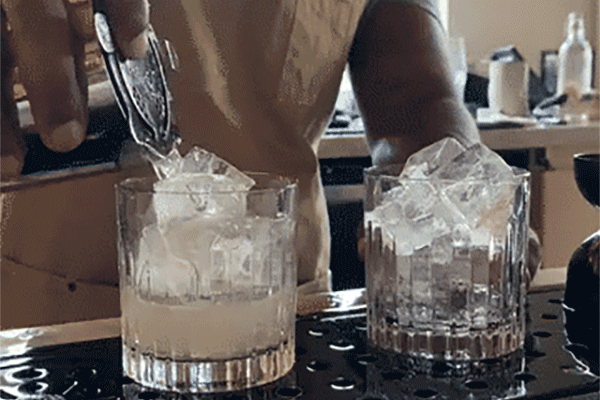 Drawbar's Specialty Drink, "When Life Gives You Lemons…"
Inspired by the city itself, Drawbar is a unique Bar & Lounge that shows its deep roots in Atlanta, more so than the South where it resides. Built from the land once used as stockyards and delivery points of all things rail related, this location powered the heartbeat of the city from a distance so it could watch it grow. The history of the city and its interconnectivity is shown in both the food and drink served. It's the perfect place to start or finish one's night and even something in between. We love the specialty drinks on the drinks menu – try them all. Then go across the street for a steak at Marcel Atlanta.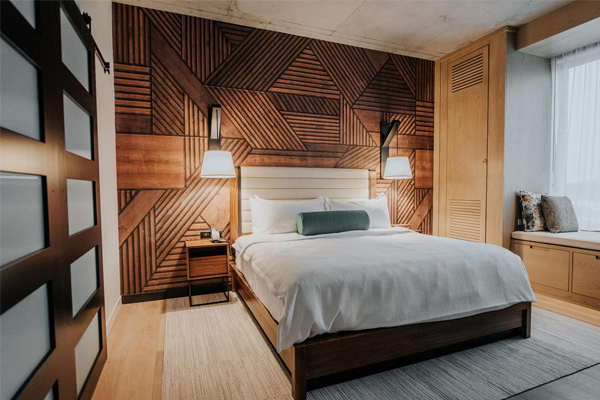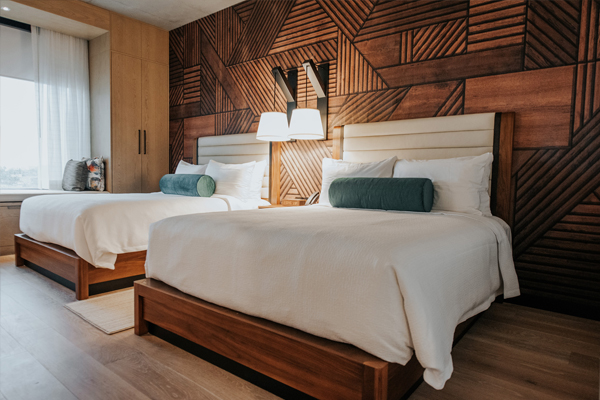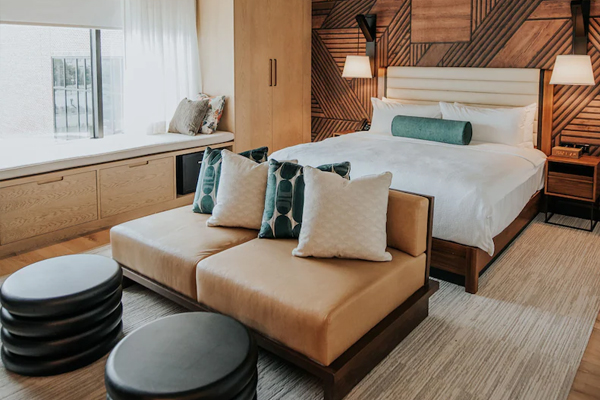 The Bellyard has some great rooms. Our favorite is the King Corner Skyline room. You'll get two banks of windows and a great view of the city. More than 2 of you, then get the Queen room which you can also upgrade to a skyline view of the city. The Junior suites have a bit more room and come with couch and stools, which is nice. If you need more space than that then you're looking for the one-bedroom suite. All the rooms are styled the same and come with the window seat, great for lounging or snuggling.
Find Some Bellyard Inspiration On Social Media: