Cove Haven - A Couples Retreat In The Poconos
Nestled on shores of Lake Wallenpaupack, in Pennsylvania lies Cove Haven Resort.  Famous for being not the only the birthplace of the heart-shaped hot tub and the seven-foot-tall Champagne Tower, but also being the home to countless recharged romances over the course of its 63+ year history. There are numerous romantic dining options, a number of indoor and outdoor couples activities all over the property, the ever-changing seasonal beauty of the Pocono Mountains. You'll also find nightly entertainment, scheduled in advance – so check the calendar. Cove Haven has been beloved by guests for many decades.
Once known as the Honeymoon Capital of the World, the Poconos are famous for romance and Cove Haven is no exception. If you want to have a weekend tryst or spice up your romance, this is a wonderful visit and should be a must for all couple's bucket lists.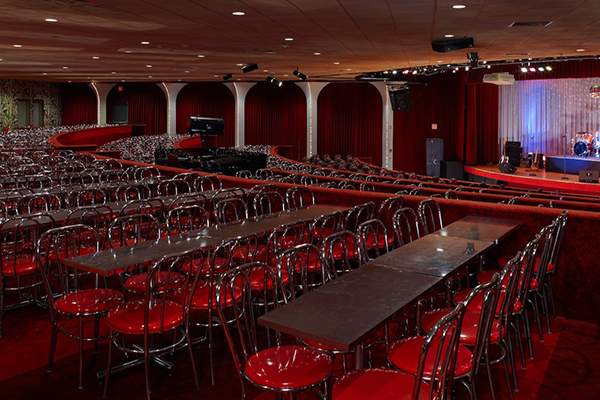 Champagne Palace Nightclub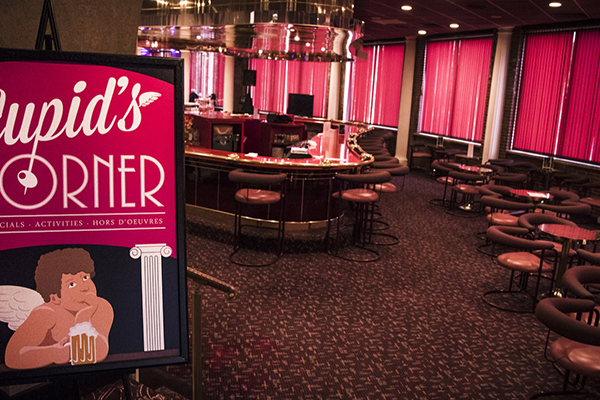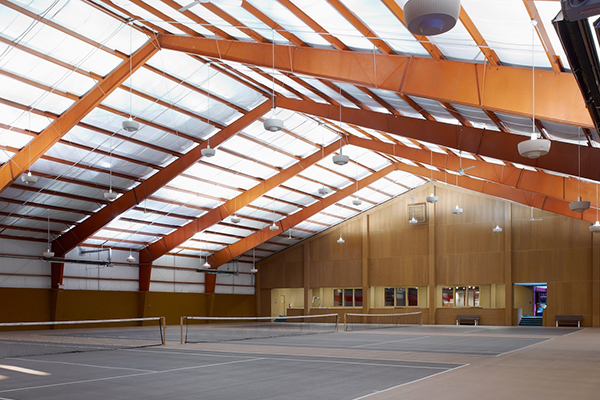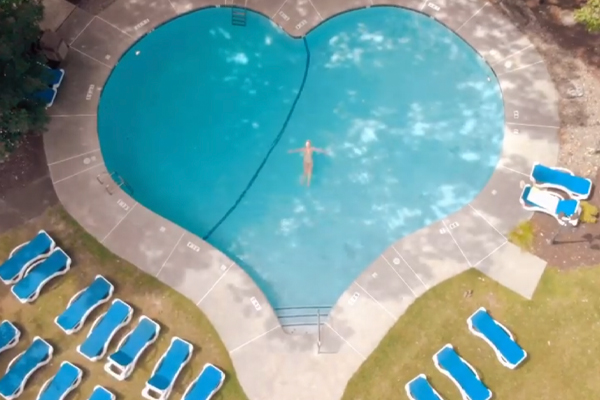 Outdoor Heart-shaped Pool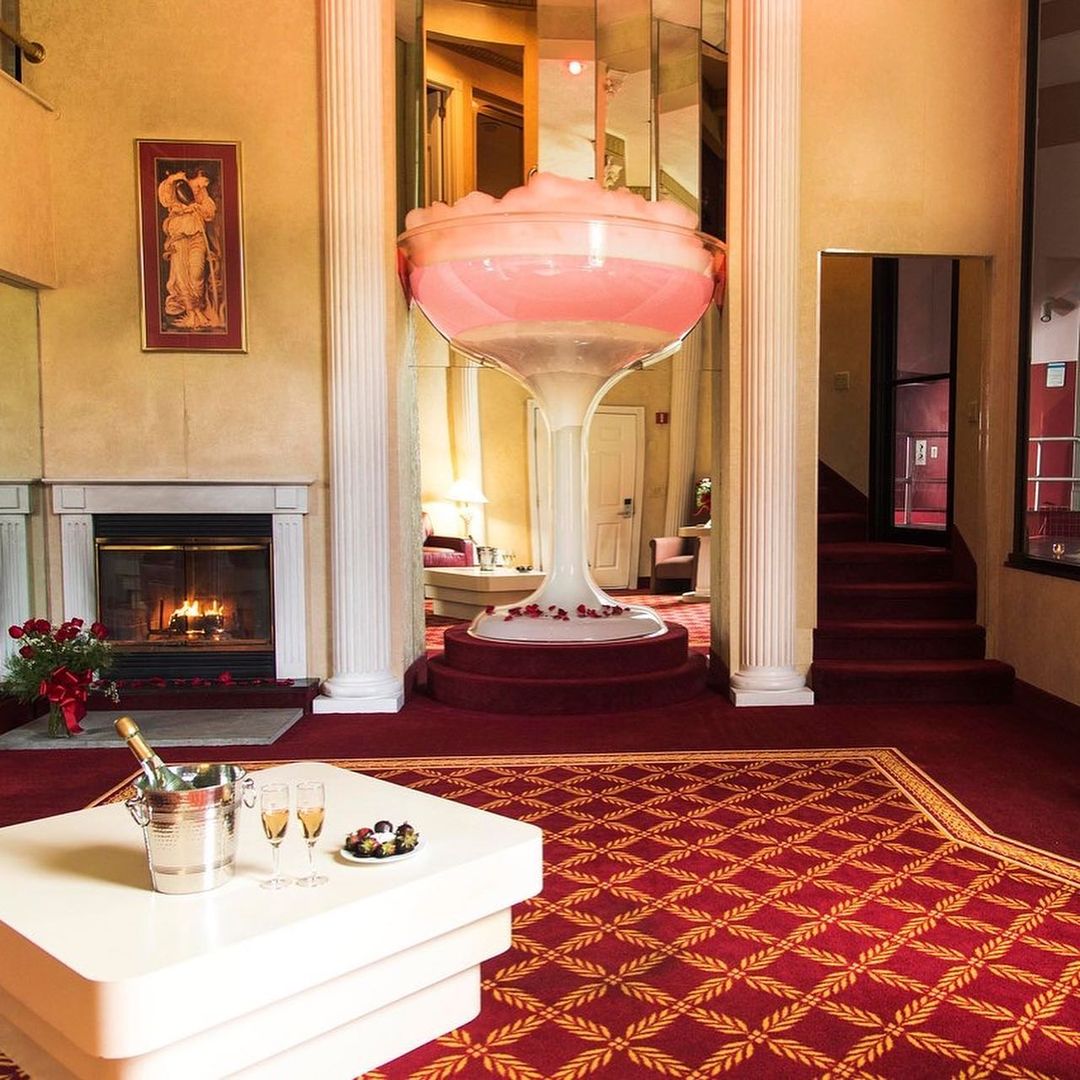 Cove Haven has a lot to partake of while visiting. Most of the activities are year round. In winter partake in snowmobiling, snow shoeing, snow tubing and nearby snow skiing. In spring, summer and fall, outdoor recreation includes tennis, speed boat rides, pedal boats, and nature trail walks. Guests can enjoy tanning beds, billiards, swimming, racquetball, tennis, basketball, video game arcades and more.
The romantic dining options are lovely with The Colosseum Restaurant and Cupid's Corner (There is also a sports bar and outside grill). Aside from the nightly entertainment in the theater, you'll find many daily outdoor things to do, all centered on the couples experience. The resort even has a full spa.
Romantic Outdoor Activities.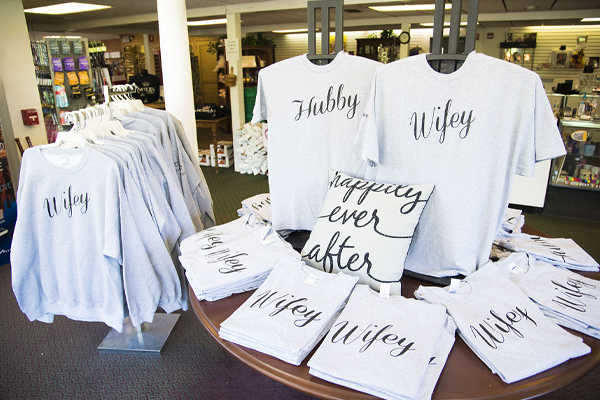 Gift Shop, complete with sexy items.
Suites at Cove Haven: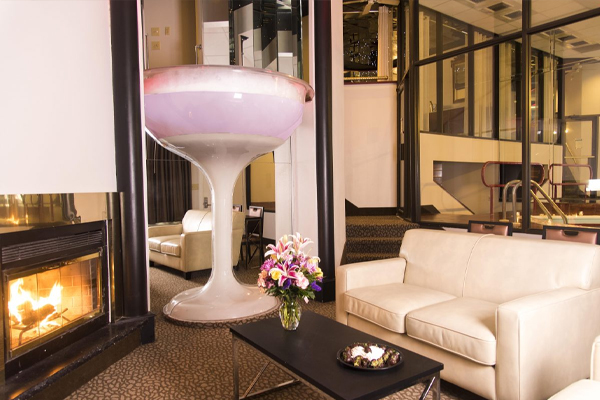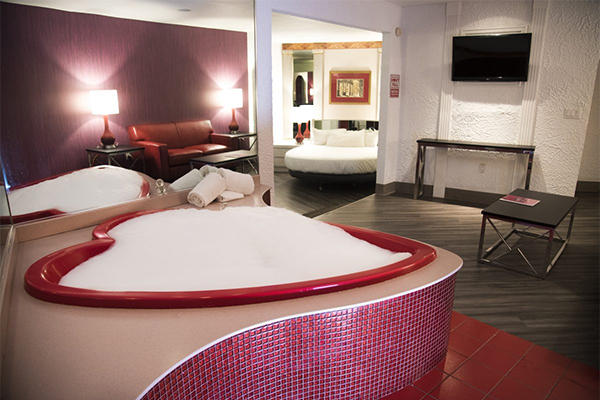 Of course the main draw of the resort is the rooms. Everyone's favorite is the Champagne Tower Suite. Cove Haven is the home and birthplace of the Champagne Tub, which is about 7 feet tall. In all the suites you'll also find heart-shaped tubs, which was also said to be invented here. The Garden Of Eden Apple Suite are some of the original suites made at our resorts. With its heart-shaped red whirlpool bedazzled with glittering stones, magenta-wood-wallpaper adorning the walls, laminate flooring, this suite is anything but traditional. Relax in your private heated-pool or throw on a fire log and sit back in a cozy couch.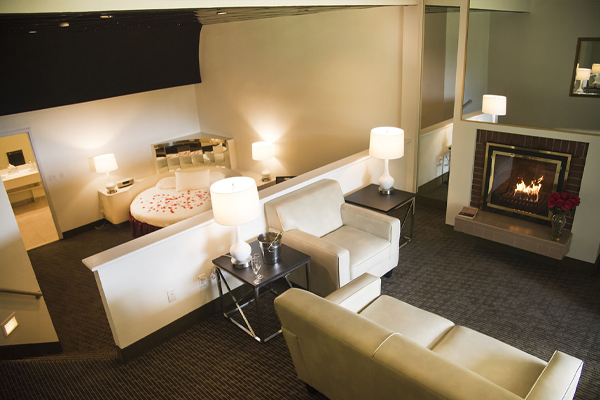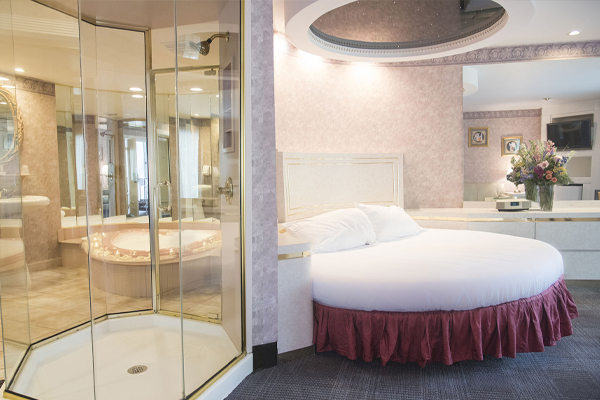 The Cove Harbour Suite is a split-level design with a round king-sized bed. This suite features a Heart-Shaped Bath-for-Two and fireplace. Modern furnishing complement the large-sized bathroom with a double-vanity and cherry-red heart-shaped tub. Then the Harbour Tower Suite, a bit more quaint and cute. Modernized furnishings, and blackout curtains help set the mood. You'll have a multicolored celestial ceiling above your bed, but the bathroom- complete with a glass enclosed shower and pink, heart-shaped hot tub for two – may take up quite a bit of your time.
A couple of recommended videos: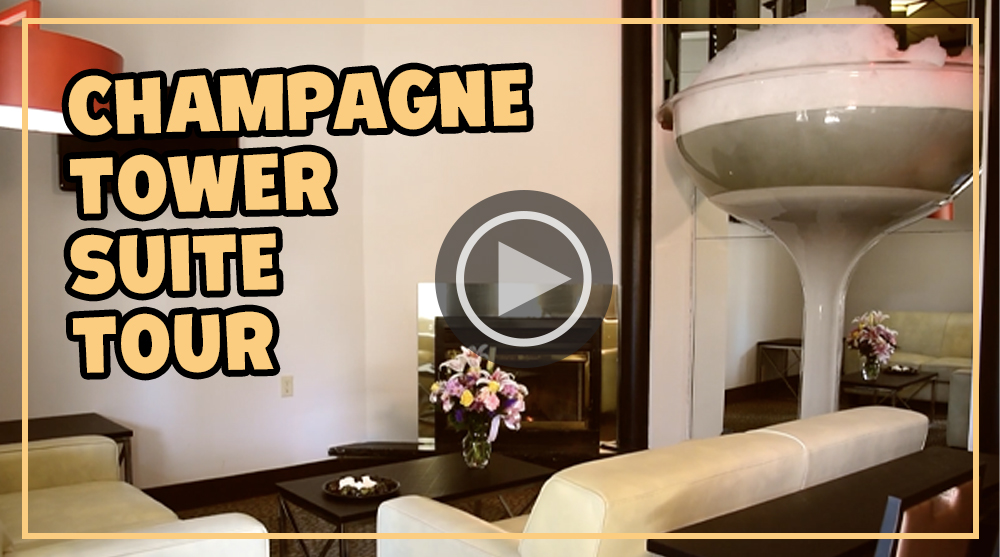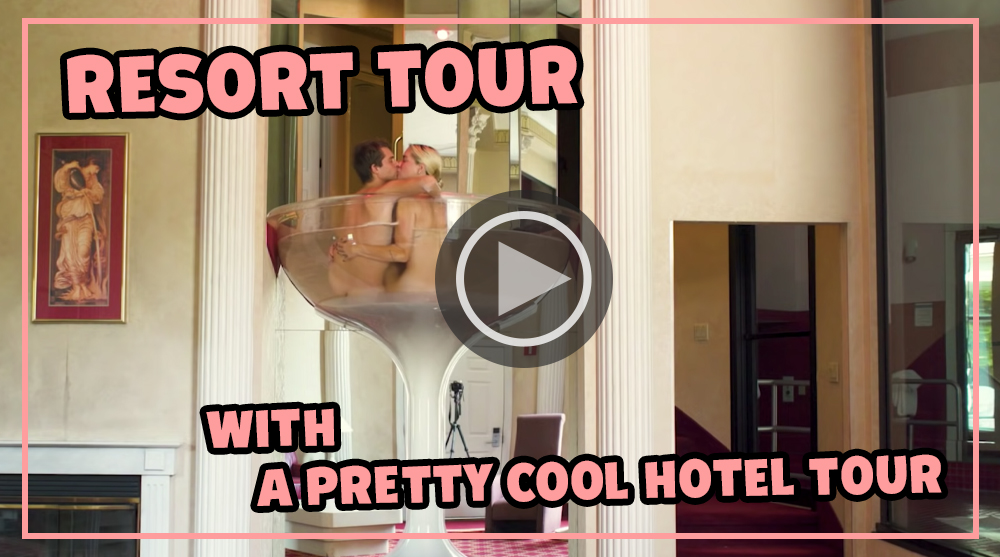 Find Some Cove Haven Inspiration On Social Media: