Top Nutrition Apps to Help You Achieve Your Fitness Goals
Eating healthy can be complicated, but it doesn't have to be. Understanding what the numbers on your favorite foods' nutrition labels mean can help you make choices that best meet your individual needs. Although tracking calories is the main goal of using these apps, many also provide information about what numbers mean as far as other nutrients based on your size, fitness level, age, and other factors, as well as fitness tracking, meal ideas, and other tools to help you improve your nutrition.
MyFitnessPal
MyFitnessPal is one of the most recognizable and feature-filled nutrition apps and often considered the most popular health and fitness app in the world. It features daily calorie and workout trackers, but also calculates macros and nutrients such as vitamins and fiber. The app features nutrition information for a list of restaurants, a message board to connect with other users, and partnerships with a variety of popular fitness product brands. The app's food diary is completely customizable and its food database contains an incredible 11 million items. MyFitnessPal also features a barcode scanner to make logging food choices easy, as well as a recipe importer.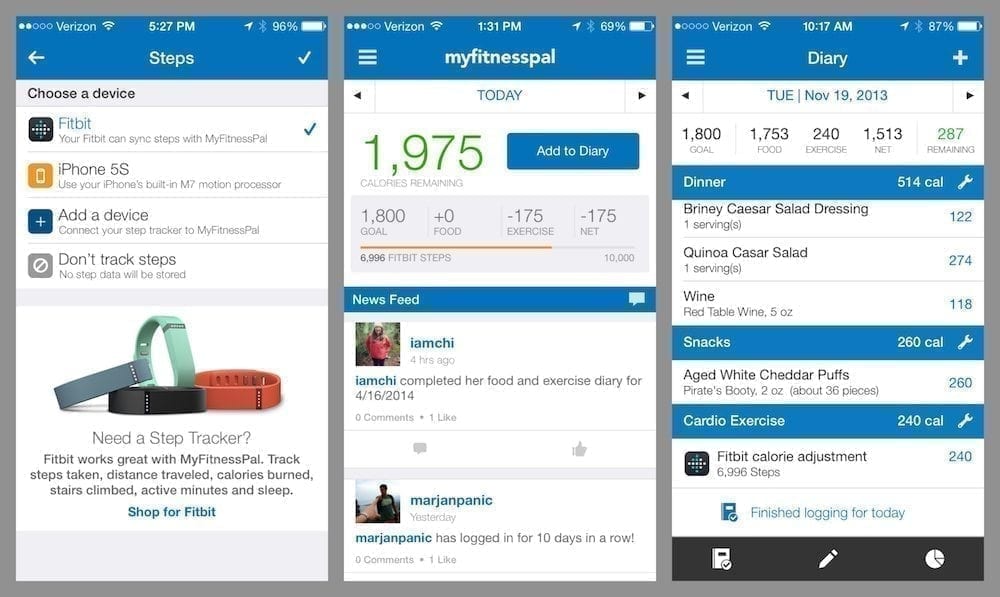 Lose It!
This app functions as a food diary and calorie counter. Lose It! is a calorie tracker that provides a plethora of information to help users understand how to make nutritious choices that will help them reach their goal weights. This app features a barcode scanner to make entering nutrition information easier than ever, nutritious recipes and meal planning ideas, challenges to help you stay on track, charts filled with insightful information about your eating patterns and progress toward your goals, and more. Users are provided with personalized goals and can log what they eat using either a barcode scanner or Lose It!'s photo recognition technology. Lose It! can also track macros and sends reports on patterns and progress in all areas to user's inboxes.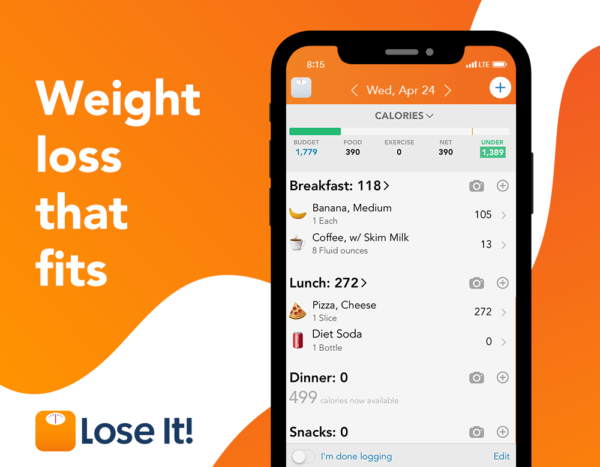 Carb Manager
Carb Manager takes a more complex approach to overall nutrition than simply counting calories. This app also shares keto recipes and tips for making the low-carb diet part of a well-rounded fitness plan. This app is designed for people following a low-carb or keto diet. Carb Manager's food database features carb counts, macros, and micronutrients and has more than one million entries. The app stands out because of its advanced tracking. It tracks not just calories, but insulin, blood glucose, glycemic load, and ketones. Carb Manager also generates personalized meal plans and shopping lists.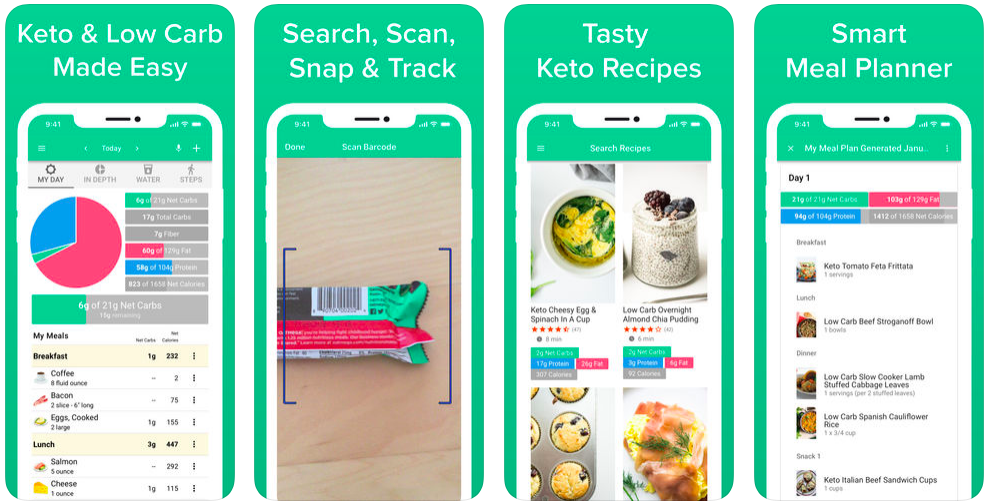 21 Day Fix Tracker
s indicated by the name, this app is designed to help user's follow a 21-day fix diet plan. It takes an average of three weeks to form a new habit, and the 21 Day Fix tracker offers a manageable starting point for transforming eating habits and fitness patterns that anyone can benefit from. It is designed to be used as part of Beachbody's 21 Day Fix program, which provides specific foods and workouts for each day of the program. A21 Day Fix Tracker uses colored containers to guide users in their daily meal choices. The app lists which foods should be eaten on a particular day. Once the three-week-long program is completed, the app helps users sustain their progress with a maintenance tracker.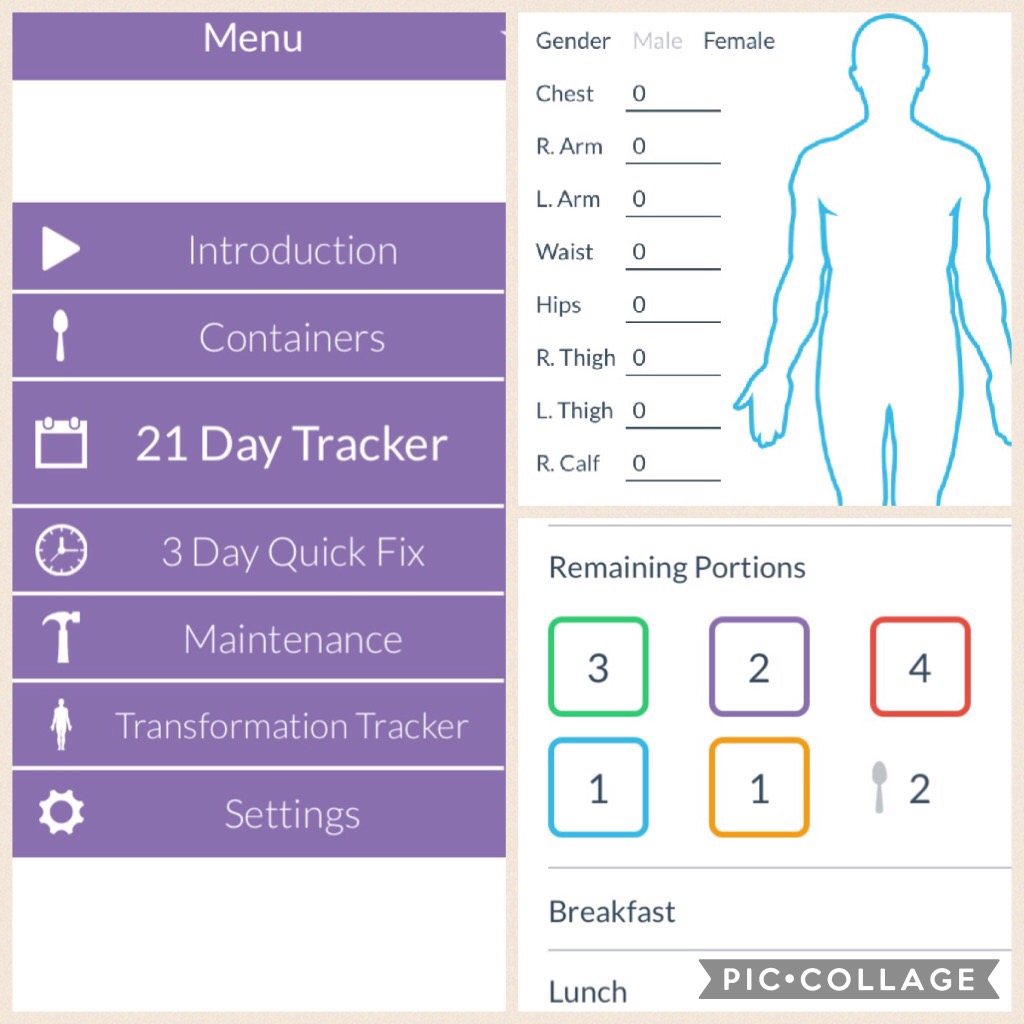 Knowing how to make nutritious choices goes a long way toward creating a healthy lifestyle, and downloading one of these apps is the perfect starting point for helping you achieve your health and fitness goals. Contact us today for more tips for making 2021 your healthiest year yet!
Some Instagram Inspiration For Nutrition Apps:
Clearly, there are some amazing options when it comes to choosing a nutrition app. Each has different strengths, which means you have the opportunity to select an app which particularly fits your needs and wants. Begin your journey to a better, healthier you with a nutrition app today.