Unique & Romantic Date Ideas In Dallas, Texas To Spice Things Up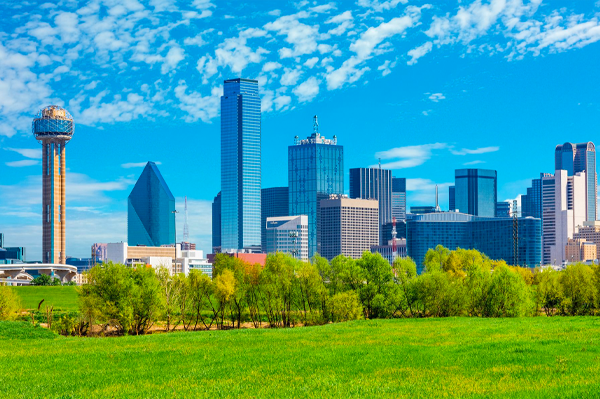 Dallas Texas is a home to many a romantic gesture.
Whether you want to ignite that romantic spark or you're just looking to keep the flame alive, picking a romantic location will keep things interesting and go a long way in setting the right mood for you. Dallas, Texas can be a very romantic place, especially if you have an affinity for the southern lifestyle: The state truly does have a character all its own.
You will find Dallas to be one of those locations that will be sure to give you the right romantic setting with its breathtaking scenery and wonderful activities planned just for that perfect romantic outing.
Dallas Arboretum & Botanical Garden
A romantic outing that won't strain your bank account, for only $5, you can gain access to this perfect picnic spot where you can enjoy some spectacular views. You and your love can even carry your food and drink! This garden affords you a view of the Magnificent White Rock Lake from the Woman's Garden, which features flower water in the fountain and a pulpit that is heart-shaped that will give you one of the most romantic settings. The arboretum also features a botanical garden with roses that bloom annually during spring to cover the whole garden in vibrant colors and fragrance.
Gondola Adventures
These breathtaking gondola rides on Lake Carolyn are sure to blow your mind away as you cruise along the Mandalay Canal in Irving, where you and your lover can enjoy some time alone. Gondola Adventures is located about 15 minutes outside of Dallas and offers private cruises featuring the breathtaking views of Lake Carolyn and the Mandalay Canals. You can customize your date by adding music, fresh flowers, or even a romantic three-course dinner. You can even have the gondoliers sing or play you romantic music to set the mood. The service also offers photography and videography add-ons if you are looking to capture the moment. No matter what you choose, you are sure to have a memorable one-of-a-kind experience.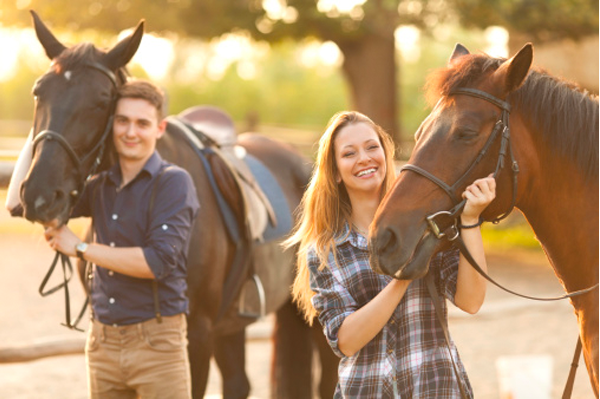 Widowmaker Trail Rides
Nothing says love like galloping through nature on horseback along the scenic shores of Lake Grapevine as you tour the great Walnut Grove trail with Widowmaker Trail Rides. With over 1000 Acres, trails wind through hills, creeks, and meadows to guarantee you the most stunning landscape views. Their well trained horses are perfect for 1st time riders. For only $200, the two of you can have a private ride where you will enjoy the most romantic sunset on horseback.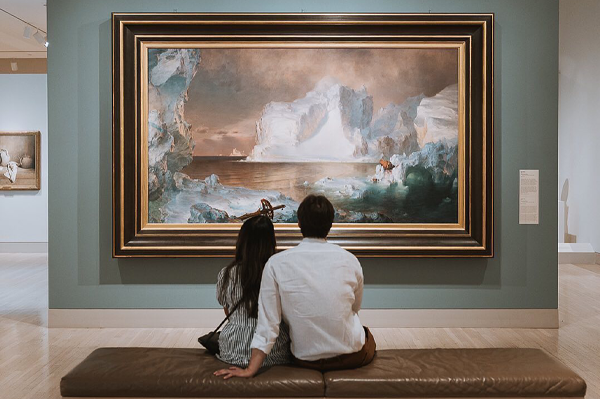 Appreciate Art and Music at DMA Late Nights
On the third Friday of every month, The Dallas Museum of Art keeps its doors open until 11 p.m., so that you and your date can explore the various collections for hours on end. You can also attend live musical performances and grab a few drinks at the bar! What's not to love?
Tickets are only $10, by the way, so you'll definitely get your money's worth!
Relax Together At The Ritz-Carlton Spa
There is little in life that is as relaxing and romantic as getting massages together. The Ritz-Carlton Spa offers a tranquil escape from everyday life, so you can both unwind as practiced fingers untangle all of those knots that have likely formed from long hours at the office or in front of the computer! The 12,000-square-foot sanctuary has 12 spacious treatment rooms with in-room showers, including two VIP couple's suites with soaking tubs. The Ritz spa also features restorative healing waters dry cedar saunas, eucalyptus steam rooms, 24-hour fitness center and treasure-filled boutique.
Delta Charlie's Dinner & Flight
Delta Charlie's Dinner & A Flight takes an unforgettable evening to new heights‒ literally. Treat your special person to a very unique Dallas adventure. Reservations are available Wednesday – Sunday evenings for this unique twist on a night out. The one-couple-per-flight includes a guided sightseeing tour over Dallas and an extravagant three-course dinner. Don't worry if you have a double or even triple date in mind. Delta Charlie's offers planes that seat up to three couples upon special request.
Get A Room At The Romantic Inn & Suites
Looking for a sexy memory? Try the Romantic Inn & Suites, a sex themed boutique hotel, where you can be as naughty as you like. Whether you're looking for a honeymoon hotel in Dallas, or just looking for a romantic getaway, the rooms will set the mood for an intimate and sexy evening. Each suite features soft lighting, funky décor and easy ways to entertain. Play music on a speaker, watch a movie, or dazzle on a private stage and pole right in your suite. Most suites come with a hot tub for two and the king sized beds are custom-made with soft lighting and a mirrored ceiling panel. Be sure to order up some champagne for two and watch some "cable" channels for fun.
Some Instagram Inspiration For Dallas Romance:
You Might Like These Other Romance Related Articles