GET YOUR FREAK ON!
9 Week Control Freak Accountability Group
I'm kicking off a new program and let me just say, this group will be GETTING THEIR FREAK ON…their 9 Week Control Freak, that is!!
This new  program created by trainer Autumn Calabrese is designed to get you game-changing results. But there's a catch – you have to hustle, and take control of the things that truly dictate your quality of life (like your strength, stamina, nutrition, and even your sleep!).
I'll be going ALL IN with this group. I'm looking for people to join me that are ready to unleash their strengths to reach their next level of goals!
Is that YOU? Are you ready to become a CONTROL FREAK? (in all the best ways…of course!)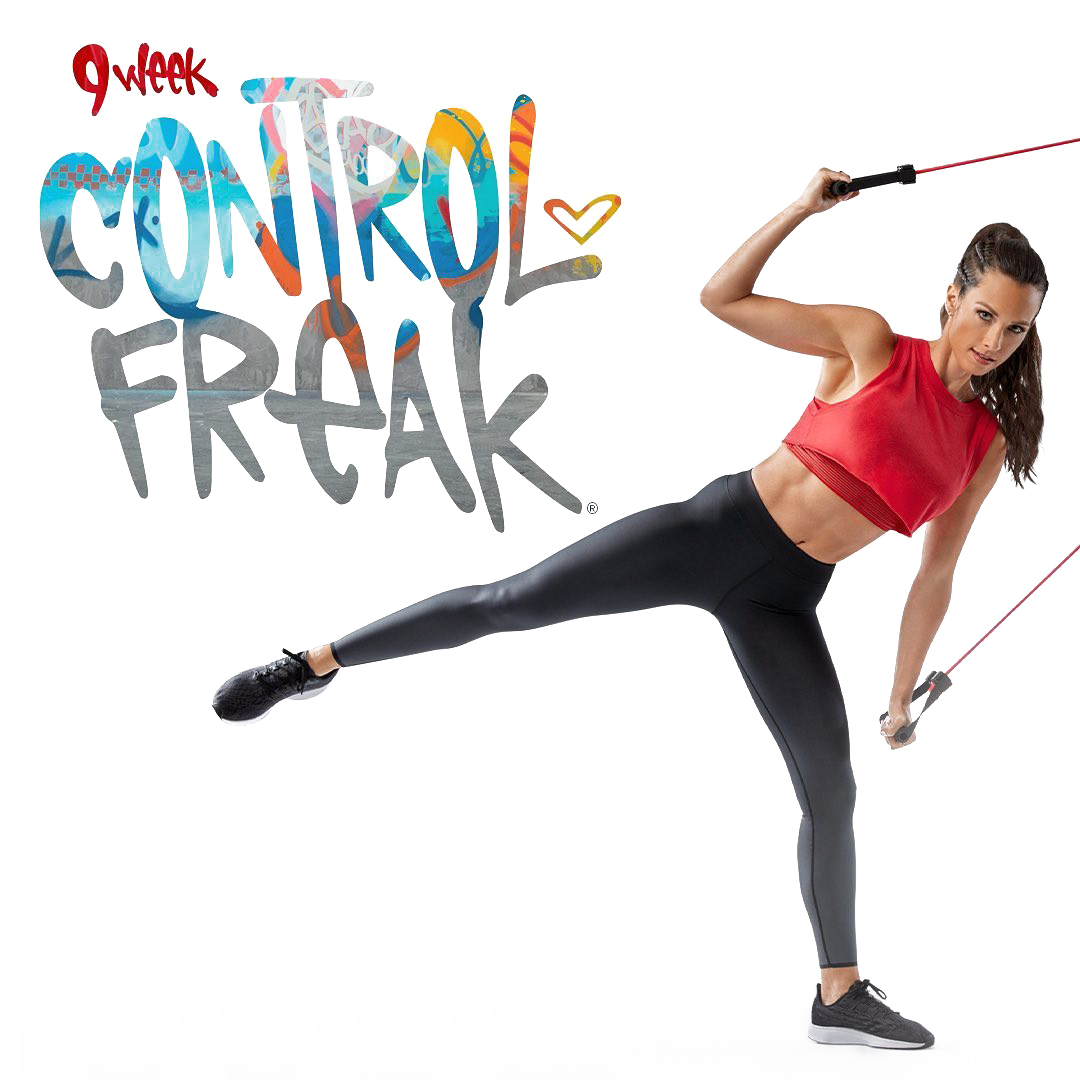 Why You'll Love This Group!
The GET YOUR FREAK ON! group is not just about the 45 unique workouts you'll get when you sign up. It's a group designed to give you the tools to transform your lifestyle. "Control" in this case is meant to inspire you to take control and ownership over your fitness, nutrition, health and life!
For less than $3.20 a DAY you get:
√ Early VIP Access to 9 Week Control Freak
√ 18-30 Min. Workouts, 5 Days A Week
√ Access to 500+ Fitness Programs on BOD
√ 9 Weeks of Check-In Calls With Coach Kelly
√ 12 Month Accountability Group Access
√ Nutrition Guides, Meal Prep & Recipe Resources
√ ON THE WALL equipment: Control Track + Core Ball
√ Daily Tracking & Accountability
√ Weekly Mindset Book Discussion
√ Group Support & Goal-Focused Friendships
√ 1-Month of Superfoods Shake
OR Pre/Post Workout Beverages
Pricing and Plans:
The GET YOUR FREAK ON! group is priced according with the VIP Early Access package of 9 Week Control Freak – as this program has not been released to BOD (Beachbody On Demand) yet. There are 2 pricing options: OFF THE WALL is the program with weights only (no wall tracker or ball required); ON THE WALL is the original program with wall tracker & core ball. Pricing details below.
If you have an active BOD account then you will simply need to purchase the ACCESSORY BUNDLE. Please reach out to me for details.
9 Week Control Freak pairs beautifully with the REBOOST Mentorship Program! If you would like more information on this one-on-one program that dives into your wellness, nutrition, mindset and personal brand then let's connect!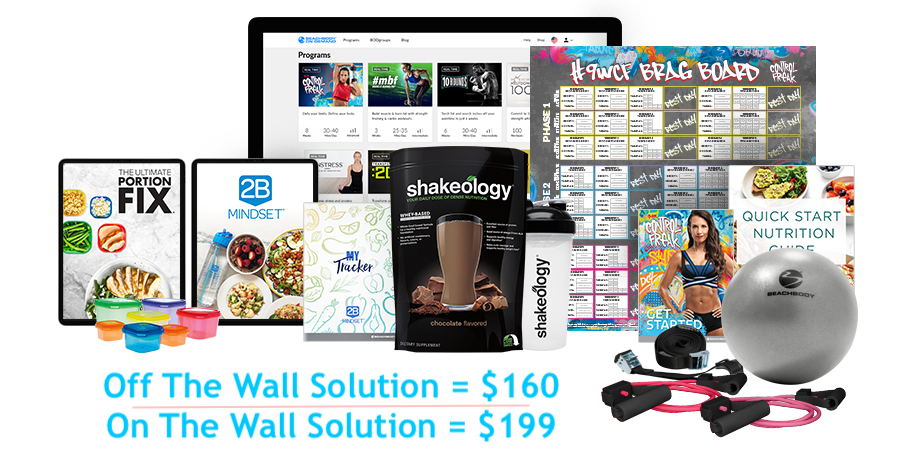 The GET YOUR FREAK ON! group has been designed to provide you with all the tools needed for a  lifestyle change. It's your opportunity to TAKE BACK CONTROL in 2021. The fitness program, the one-on-one support and the nutritional guidance will give you the results you've craved. And bonus…I'm here to do the work alongside you!
My mission is for you to learn what your body needs, how to fuel it properly, how to get the rest you need,  help you make time for yourself, and to empower you to feel confident and comfortable in your own skin. Fitness truly starts from within. It's not a quick fix, it's not temporary…it's a lifestyle with no finish line! For the next 9 weeks become a CONTROL FREAK with me!
There is so much life and opportunity just waiting for you on the other side of your comfort zone! Don't be the person that waits for "some day" to take control of your well being – because there's never been a more important time than NOW. The GET YOUR FREAK ON! group kicks off on Monday, February 1, 2021. Fill out the quick form below and share your goals – I'll connect and get you plugged into this goal-driven group!
XOXO,
Kelly, Accountability Coach
keyboard_arrow_leftPrevious
Nextkeyboard_arrow_right