Elysium Estate @ Mykonos, Greece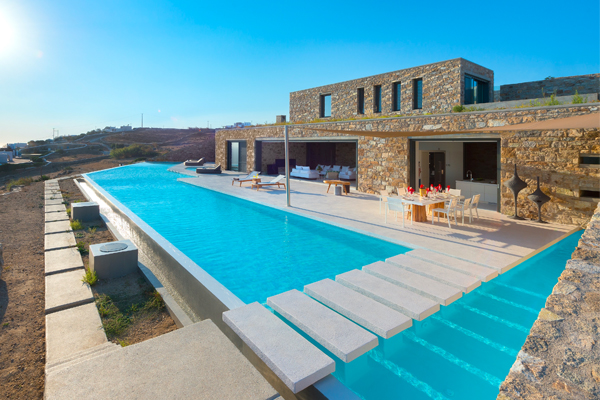 Elysium in Mykonos, truly lives up to its name "a place of happiness." The home offers spectacular views in a top of the hill setting. This secluded estate gives you an astonishing 180-degree view of Mykonos town while you can also dock your yacht at the new port and watch it from your terrace. Contemporary interiors put a modern spin on the Mykonian property, and nine suite-style bedrooms are spread out among the main and guest house.
Designed by a well-known architect and inspired by the Ancient Greek Cycladic Architecture, Elysium is minimal and modern. Respecting the beauty of Mykonos' nature and completely integrating into the ground, its interior design features dramatic hallways of stone and glass that will make your heart skip.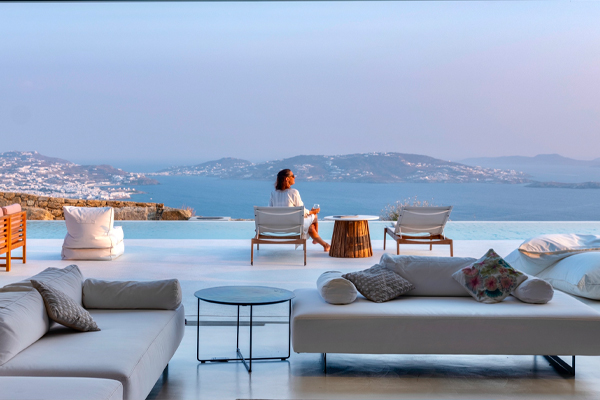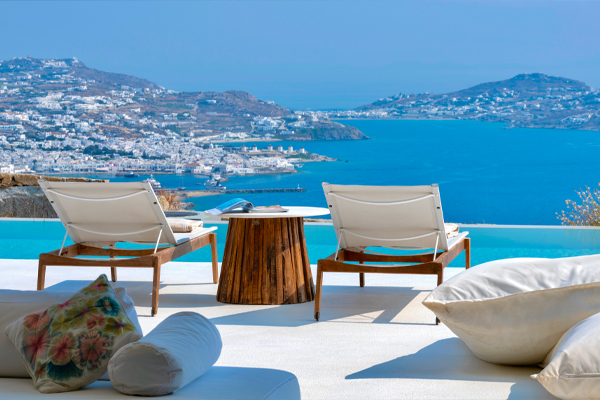 The home has great views of Mykonos Town. The pool terrace allows views of the harbor and even the famed windmills.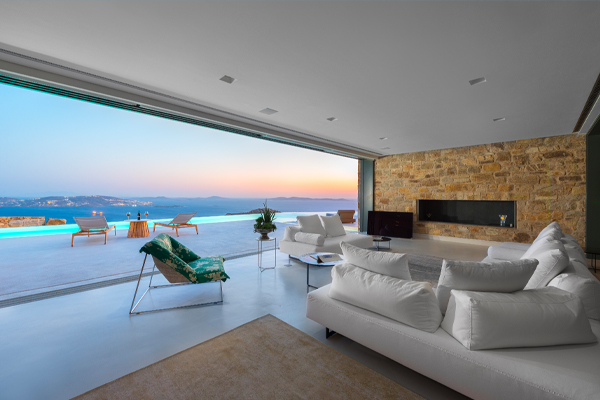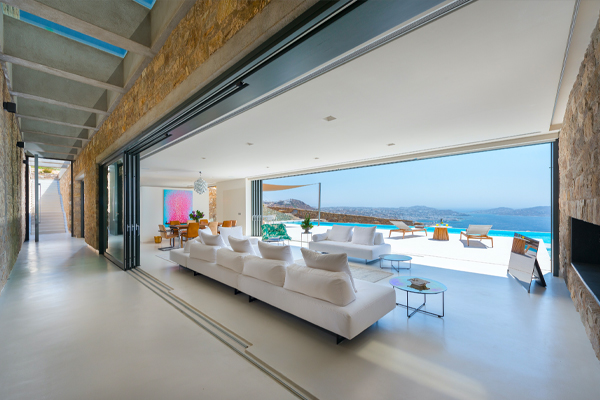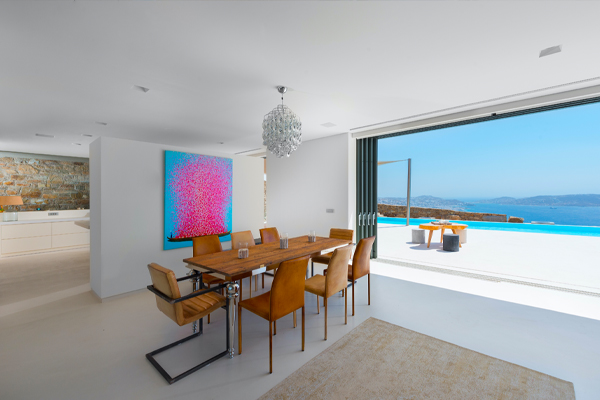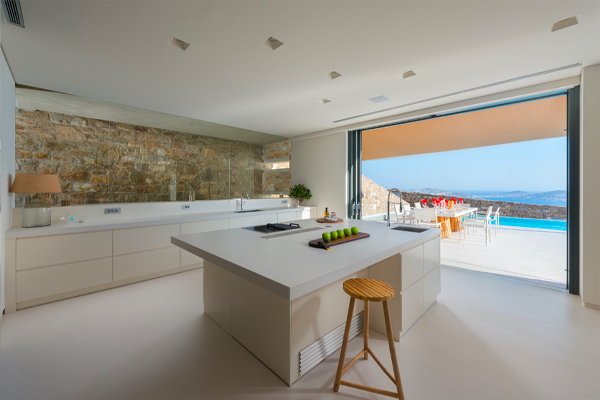 Elysium features open terraces with lounge furniture and a sunbathing area that lets you take advantage of Greece's Mediterranean weather. The infinity pool and Jacuzzi are perfect for cooling off or indulging in a soak. The barbecue invites you to enjoy the views with a special meal at the al-fresco dining area. Move inside, select a vintage from the cave cellar and gather by the pool.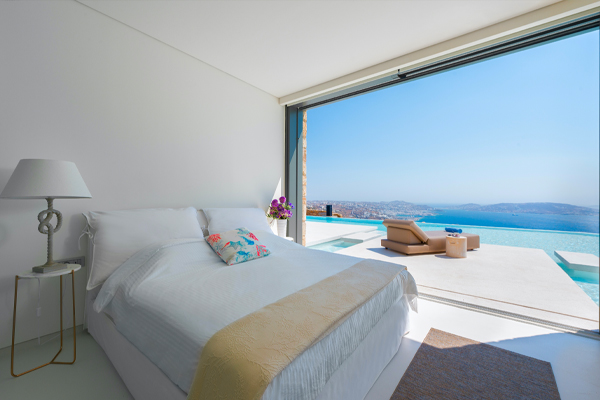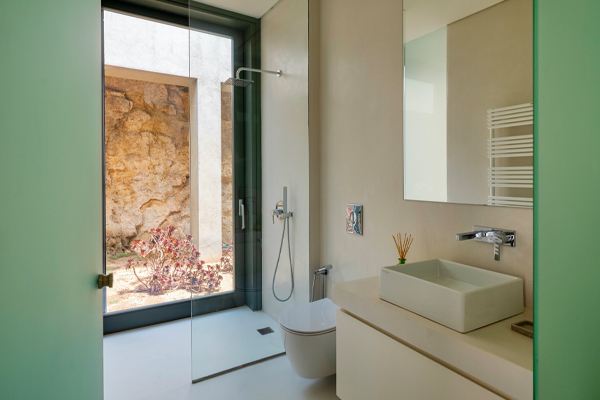 The estate has nine bedrooms and ten bathrooms. Upstairs, an amazing master bedroom with en suite bathroom and it's own living space and its own outdoor private pool/jacuzzi. Under the main home, 4 guest rooms with private entry are also enjoying the astonishing views this home has to offer. Creamy stone floors and soft touches make Elysium the definition of vivid sophistication.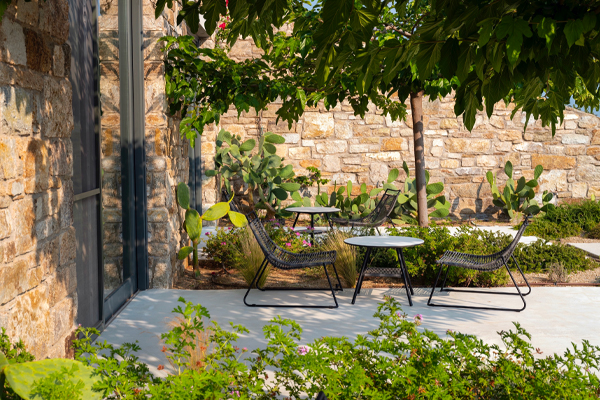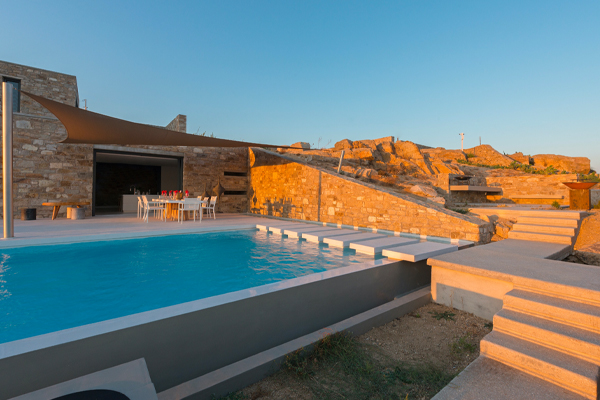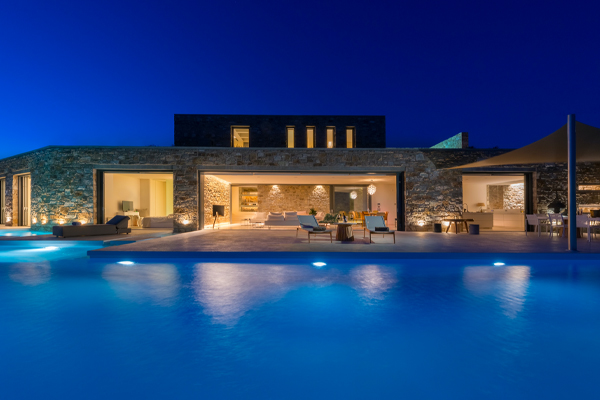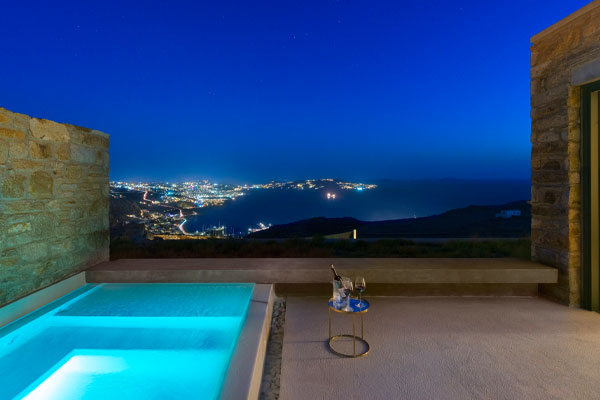 The property is truly magical even at night. Available for rental or even purchase. This is a one of a kind property that will make you feel like a god.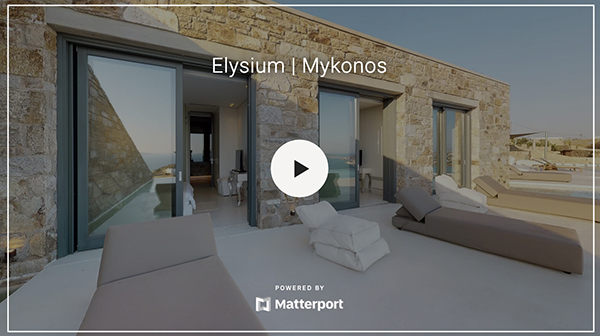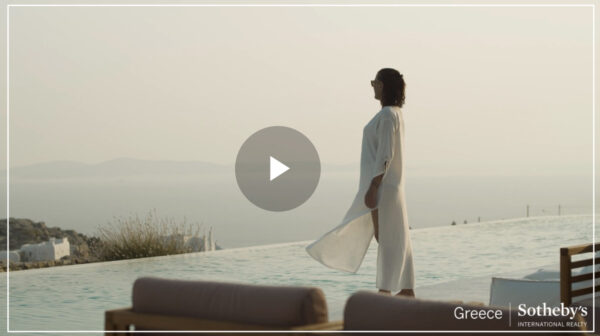 Some Mykonos Inspiration: