The Romance Within Charleston, South Carolina
Charleston is a very romantic place. The southern charm seems to ooze from the centuries old trees and hang in the air along side the gas lit lanes and hidden alleyways. The romance is the reason so many people choose Charleston as theur wedding and honeymoon destination. You'll find quaint and historic pastel-colored buildings, cobblestone walks and streets, palmetto trees and more that set the stage for romance. Of course, just window shopping can also be charmed in Charleston and local shops and keepers will be delighted to welcome you. The romance of any place is spending your time with your romance partner. Charleston provides many backdrops for you to be together and enjoy each other's company.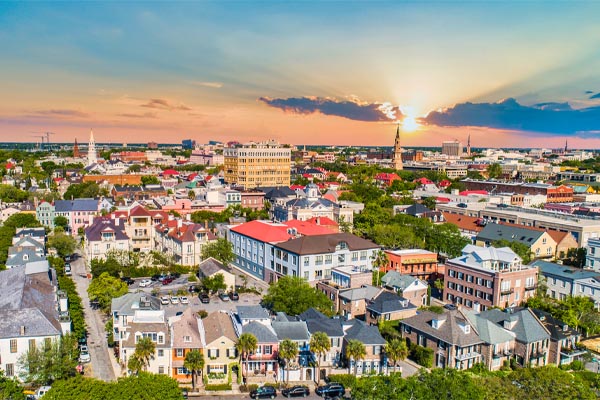 Charleston, South Carolina
Walk hand-in-hand and stroll past some of Charleston's most beautiful homes. Here you're looking for Church Street. Certainly there are no shortage of great streets with great architecture, but why not start on Church Street. With this location as your home base, you'll easily stumble upon quiet side streets and alleyways that are each romantic in their own rite. You will see pastel-colored homes (note that many were built by slaves) and you're going to want to read some of the many plaques for some history. You'll see the Heyward-Washington House, Robert Brewton House, Mrs. Whaley's Garden and of course the iconic St. Philip's Church.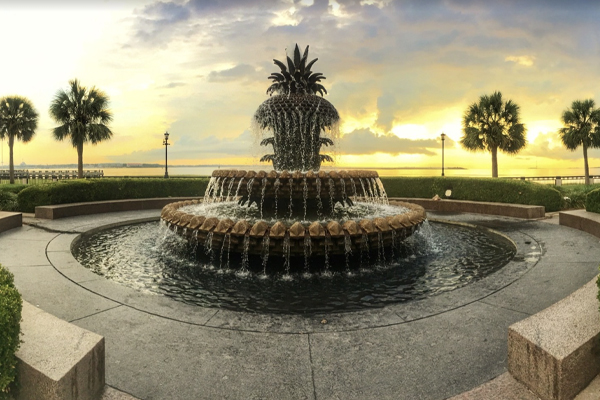 Another popular walking area is Joe Riley Waterfront Park, where you can see the cruise ships port at Port Charleston and visit the Pineapple Fountain (a popular proposal spot).You'll also be able to sit and swing at the Waterfront Swings. Stroll the waterfront south towards the Carolina Yacht Club and down East Bay Street and you'll reach The Battery along with White Point Garden where you should visit the gazebo (another charming proposal spot) in the center of the walkable park.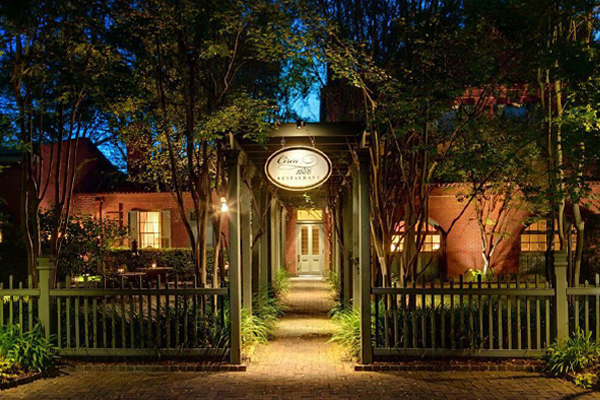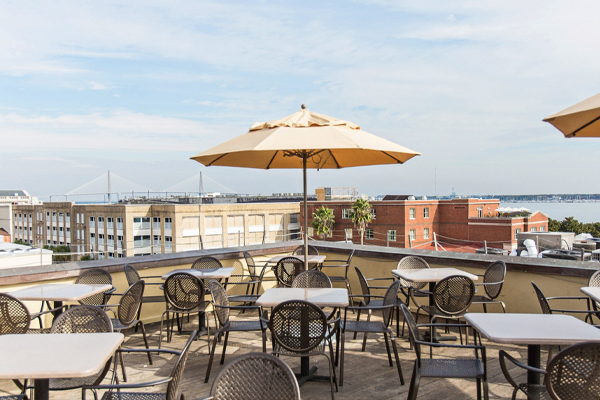 The Rooftop Bar at The Vendue
Let's talk about that romantic lunch and dinner. Our top choice for dinner is Circa 1886 which is on same property as the historic Wentworth Mansion. Luxury, quality and romance. Nearby, you'll find the Charleston Grill which is part of the Belmond Charleston Place Hotel. Right downtown you can also choose Husk, in addition to dinner they serve brunch on the weekends. You can't go wrong for lunch, but if you're looking for upscale try Magnolias for some delightful southern cooking. Or near the Pineapple Fountain head to The Rooftop Bar at The Vendue with some wonderful views all the way to the Arthur Ravenel Jr. Bridge.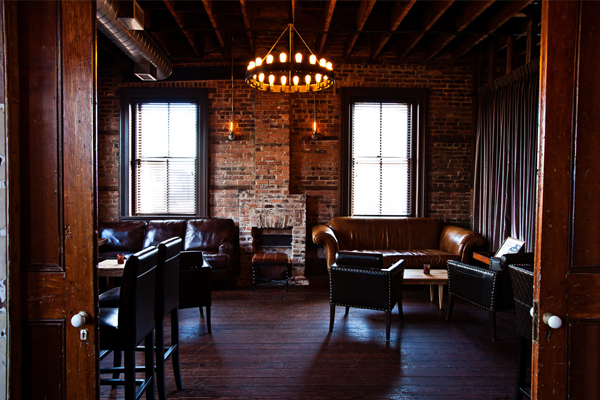 For some folks like us, the beach is more our speed. We like to visit Sullivan's Island Beach, which is a short 20 minutes from Charleston. There you'll be able to discover the Sullivan's Island Nature Trail, lots of time for the occasional smooch. On the island you can see Fort Moultrie and from the beach you can see Fort Sumter National Monument across the sound. A great place for brunch or lunch is The Obstinate Daughter, don't miss out.
After all this activity you're going to need to get your drink on. The Rarebit is an upscale diner-style spot known for house-brewed Moscow Mules. Nearby you'll find our personal favorite for that romantic cocktail, the Cocktail Club. Here you will cuddle up on a leather couch or chair and be able to enjoy live jazz music.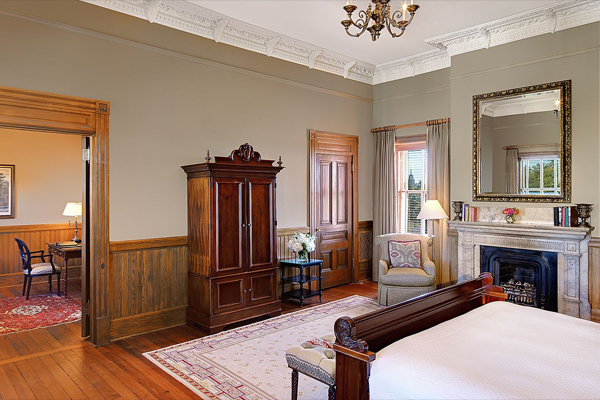 Wentworth Mansion – Circa 1886 restaurant is located there.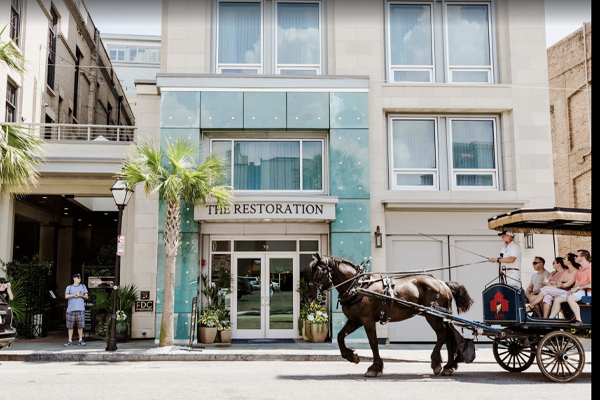 The Restoration – A 4-Star Hotel
You've filled the day with everything romance and now you have to close the deal. Why shall we lay our heads? You won't lack for historical choices for lodging, but rising above the others for us is the Wentworth Mansion (a 5-star hotel). The Wentworth will check off any remaining romantic boxes still open. Depending on your aesthetic, The Restoration is a nice choice history with a modern twist and they have a rooftop pool. If you're looking for a resort feel then research the Charleston Harbor Resort and Marina with its lovely Cottages On Charleston Harbor. You'll be staying across the bay from town, but there is a golf course attached – Patriots Point Links. And, an honorable mention to HarbourView Inn for its great location and nice views. If you want something more rustic, you'll have no trouble finding a Bed & Breakfast.
Some Instagrams For Romantic Inspiration: