Big Sur, California – Romantic Coastal Beauty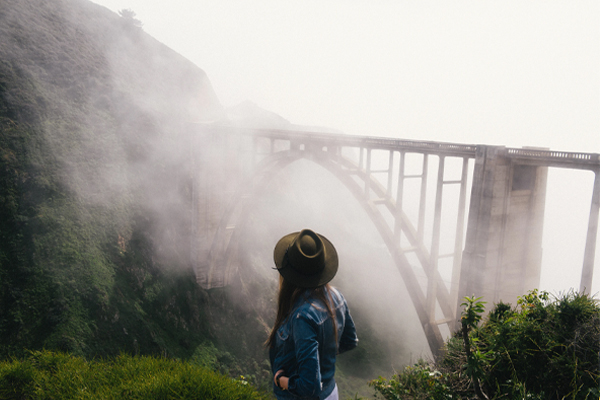 There is about a 90 mile stretch between Monterey Bay and San Simeon in central California – this area is known as Big Sur. Here you will find breath-taking views of the coastline, you'll be inspired by towering redwood trees, the Pacific Ocean is always a stone throw away. If you're lucky the words of Jack Kerouac will sound off in your head and hopefully Beach Boys or The Eagles will be playing on the radio. You'll see sights that can only be described as cinematic; McWay Falls, the Bixby Creek Bridge, Sand Dollar Beach and so on. There will be many idyllic vantage points for photo opportunities. It is hard to go wrong with any view or pausing in Big Sur's, but if you have time and some extra cash then splurge on a stay at Post Ranch Inn and a meal at Sierra Mar next door. Just setting foot there will up your romance game.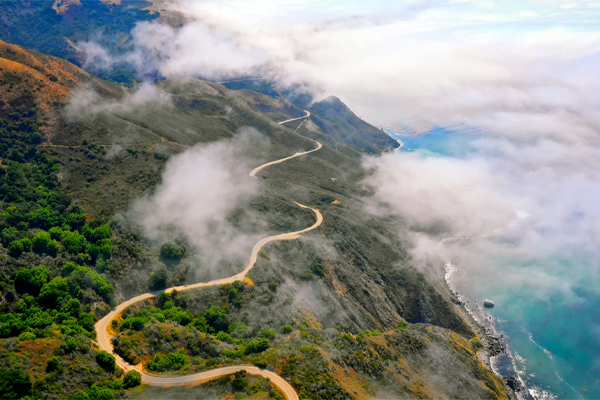 Highway 1 – Big Sur, California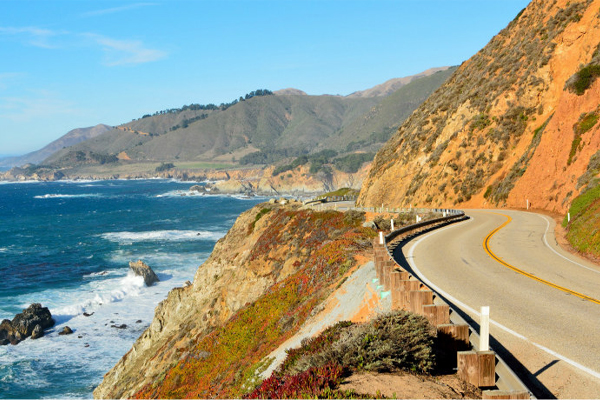 If you really want to experience the true romance of Big Sur, then driving is your only option. The section of Highway 1 running through Big Sur is considered one of the most scenic driving routes in the United States. The drive along Highway 1 has been described as "one of the best drives on Earth", and is considered one of the top 10 motorcycle rides in the United States. Despite its popularity, the region is heavily protected to preserve the rural and natural character of the land. The Big Sur Local Coastal Plan states that the region is meant to be an experience that visitors transit through, not a destination. For that reason, development of all kinds is severely restricted.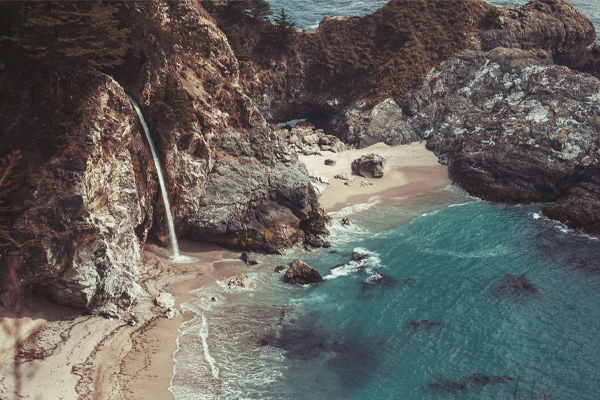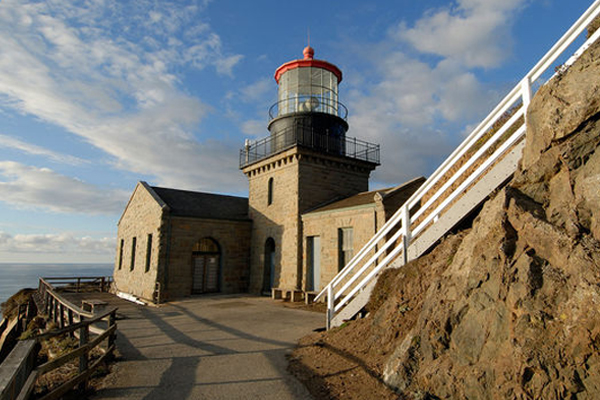 McWay Falls is a unique, 80-foot-tall waterfall flowing onto a small beach, with a short hiking trail and part of the Julia Pfeiffer Burns State Park. The Point Sur Lightstation was built in 1889 and part of Point Sur State Historic Park. It is 40 feet tall and 270 feet above sea level. You'll need to do your research on the guided tours to be able to get close.
Bird Island & China Cove Trail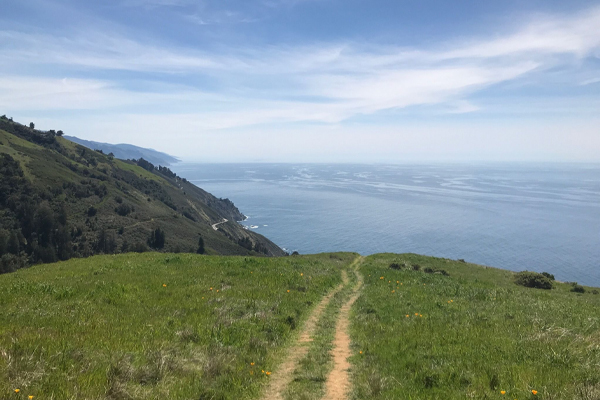 Timber Top and Boranda Trail
The short Bird Island Trail that loops around the China Cove area of Point Lobos is the perfect trail to see marine wildlife and access soft sandy beaches. In addition to numerous sea birds, if you go in April or May, you might even be able to watch the harbor seals! The Timber Top and Boranda Trail is a 5.3 mile moderately trafficked out and back trail. Your views will be amazing, but this trail is only recommended for very experienced adventurers. The trail is primarily used for hiking, running, and camping. If hiking is your thing, romance will bloom here.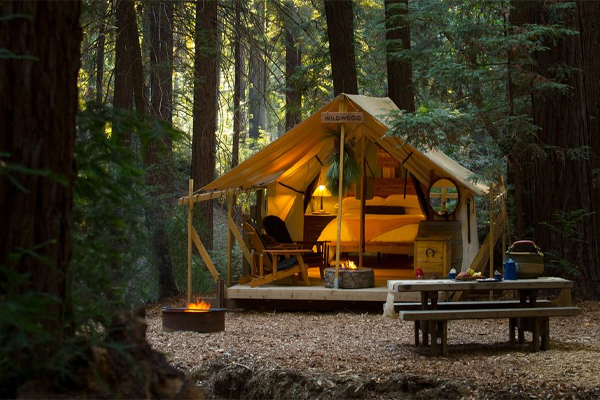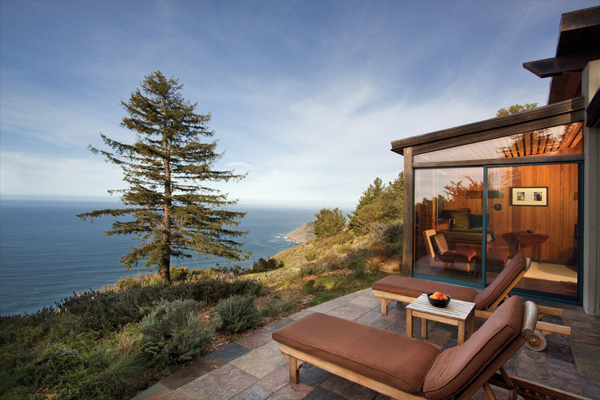 Ventana Big Sur is a adults only luxury resort closer to Monterey. The resort offers luxury accommodations and unique glamping experiences. During your luxury tent stay you can marvel at the views of the 20-acre canyon or light up the fire pit, make s'mores and tell stories – or sit back and let the romance take over.
The Post Ranch Inn sits atop the cliffs of Big Sur, 1200 feet above the Pacific Ocean. A sanctuary for the soul and an ideal setting for romance. There are only 39 elegant rooms for adults only. You'll enjoy comfort and privacy with panoramic ocean or mountain views. Romance and connection thrive here.
A further recommendation, look into the Esalen Institute – it might seem too out there for you… Esalen is a beautiful new-agey retreat that conjures "tantalizing visions of adventure, of unexplored frontiers, of human possibilities." Seek out the couples counseling.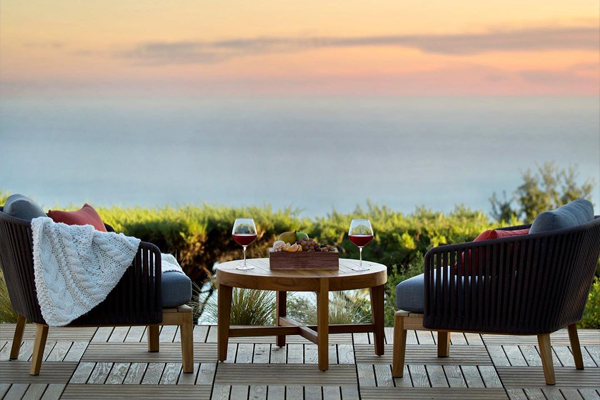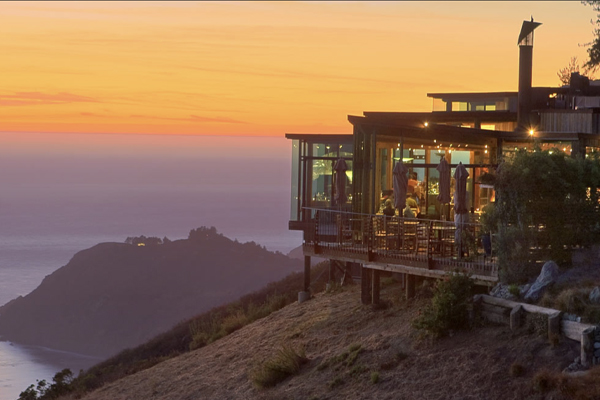 The Sur House features a spacious seating plan with fewer tables which means greater exclusivity. The elegant, rustic setting, highlighted by natural wood interiors and furnishings, is every bit as romantic as the cuisine. And the expanded ocean-view patio and windows all overlook the infinite ocean and rugged coast.
Literally perched on a cliff, Sierra Mar boasts floor-to-ceiling windows, sea views & fine Californian cuisine. This is the most romantic restaurant in Big Sur. The restaurant is a branch of the Post Ranch Inn. The Ranch and the restaurant sit on one of the first homesteads in the area.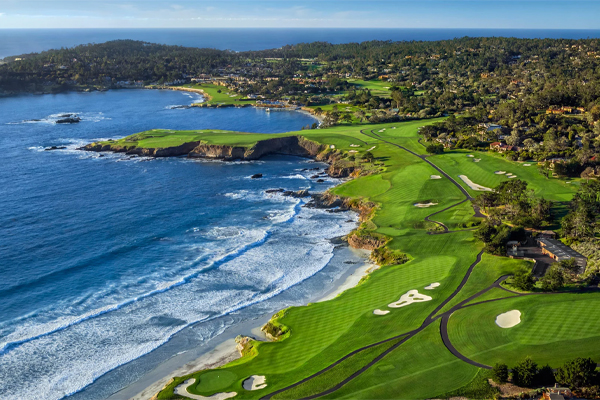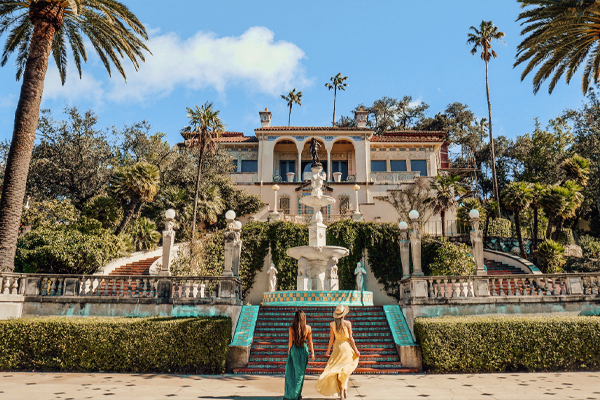 At either end of Big Sur, there is the Pebble Beach Golf Links and Hearst Castle in San Simeon. Both of which romantic in their own right. Pebble Beach is rated the No. 1 public course in America, which means you can actually go and play there. There are several courses within the links. Prices hover around $575 for each player. Since Pebble Beach is also a resort, there is a full spa onsite waiting for you.
Hearst Castle's history begins in 1865, when George Hearst purchased 40,000 (expanded to 250,000) acres of ranchland. Called La Cuesta Encantada—Spanish for "Enchanted Hill," you'll be sure to be romanced by its rich history. Explor the 165 rooms and 123 acres of gardens, terraces, pools and walkways. There are several tours to choose from, each taking about an hour and costing around $25. You'll want to get tickets in advance.
Some Instagrams For Romantic Inspiration: