Content-19 - Kelly Speaks Virtually For WIPA's Educational Program On Social Media Posting During A Pandemic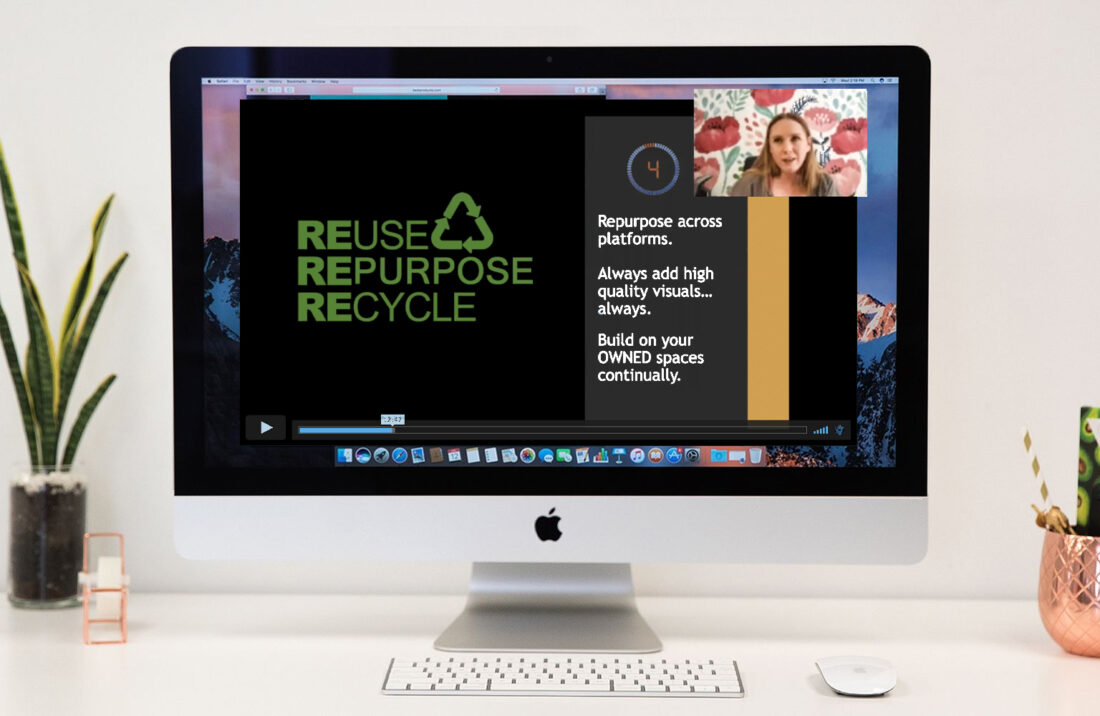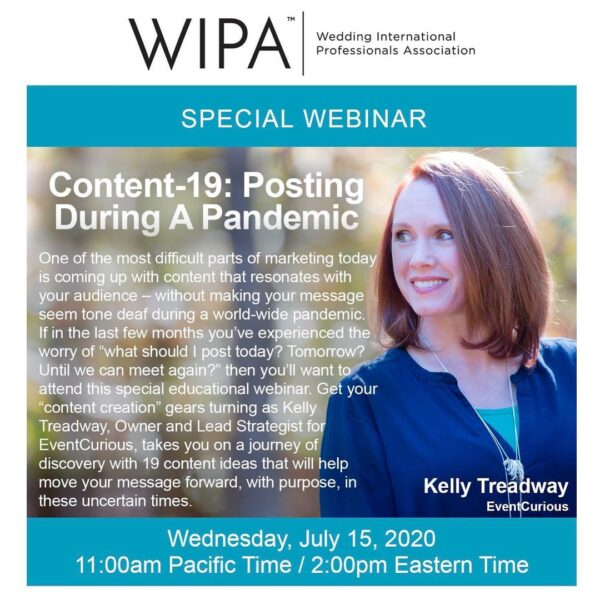 Kelly spoke with WIPA members (Wedding International Professionals Association) about social media posting during the pandemic.
Part of the WIPA Webinar series, this talk given in July 2020 was virtual and can be accessed through WIPA's education portal.
If you or your organization would be interested in having Kelly speak, either in person or virtually, please email her or go to our contact form and we'll get right back to you. Kelly speaks about a range of topics from marketing and social media to health & wellness.
You can also visit kellytreadway.com to learn more.