What Are The Best Western U.S. Train Ride Vacations?
If sitting back and watching the world go by is something you enjoy, then you might be a train person. If you enjoy trestles, swooping through long tunnels, riding alongside rivers and canyons — then seeing the sights by rail is something you're either familiar with or something you long for.
Amtrak's Coast Starlight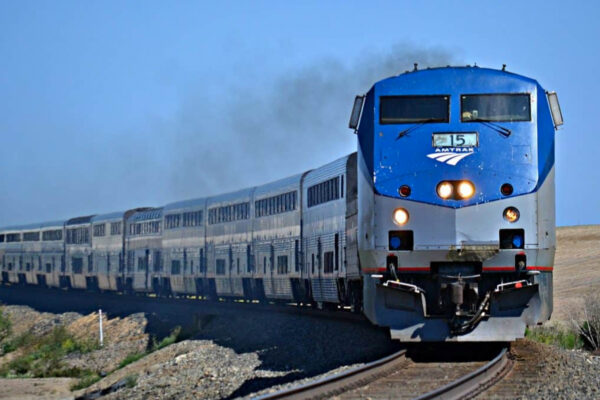 Route: Seattle – Portland – Los Angeles
Travel time: 36 hours (one way)
Amenities: Dining car, sleeping car, lounge/cafe car, Pacific Parlour car
Amtrak's most popular long-distance route and widely regarded as the most stunning, Coast Starlight takes you past waterfalls, forests, the Cascade Mountains and the Puget Sound. You'll see long stretches of Pacific shoreline — views you won't get from the highway — book a seat on the west side of the train. We suggest the small private room with beds so you will have access to dining and the Pacific Parlour Car with its dome windows and evening wine and cheese parties. Want to extend your trip to San Diego? Connect to the popular Pacific Surfliner train at L.A.'s Union Station.
Amtrak's Empire Builder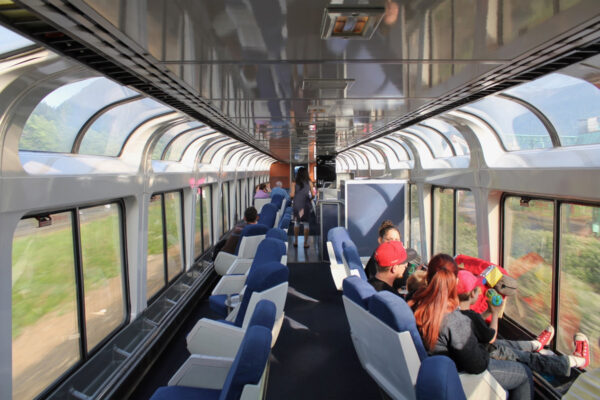 Route: Chicago – St. Paul/Minneapolis – Spokane – Portland/Seattle
Travel time: 46 hours (one way)
Amenities: Dining car, sleeping car, lounge/cafe car
This track will trace portions of the Lewis & Clark Trail through the Pacific Northwest. You'll cross the Mississippi River, venture into Montana's Big Sky country and pass Glacier National Park. From Spokane, you can either head south along the Columbia River Gorge to Portland or cut through the Cascade Mountains north to Seattle's Puget Sound. Along the way, mountain passes are marked with trestles and tunnels, while rivers feature hydroelectric dams and salmon fish ladders. Spring and summer, an onboard volunteer National Park Service ranger shares facts about the landscape.
Amtrak's California Zephyr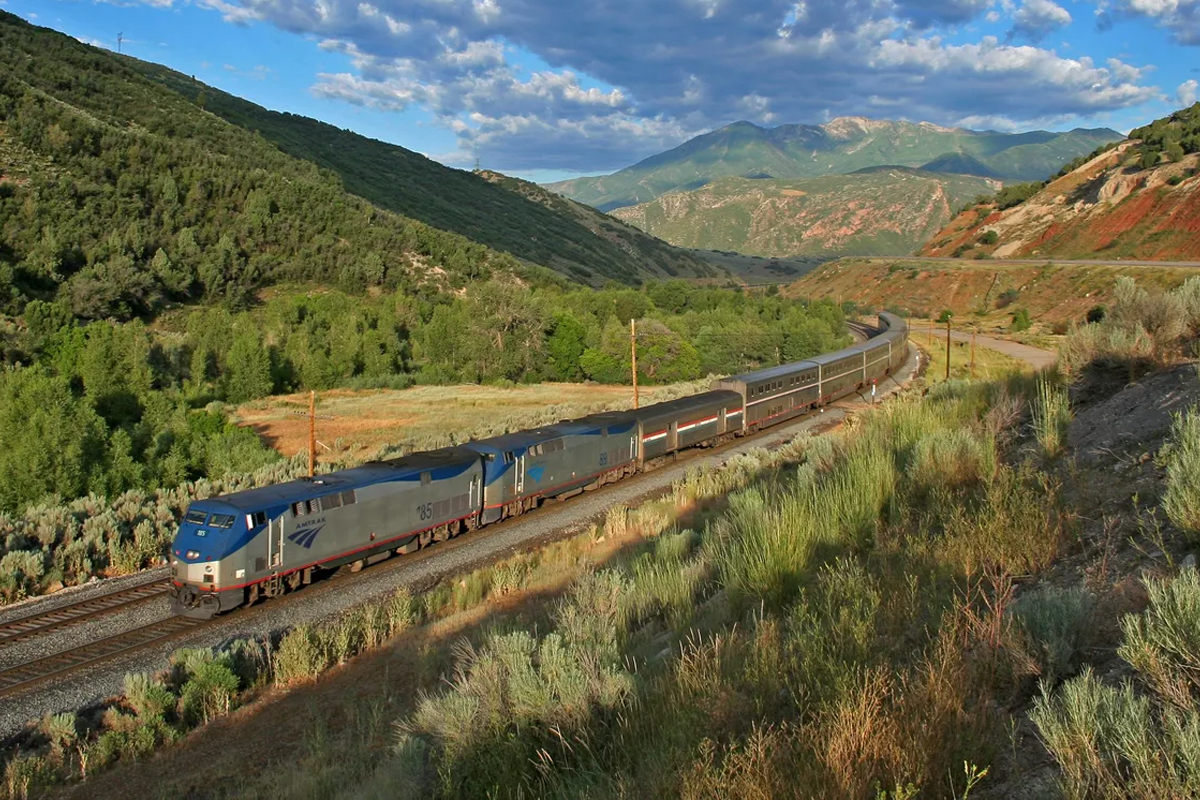 Route: Chicago – Denver – Reno – Sacramento – Emeryville (San Francisco)
Travel time: 51 hours, 20 minutes (one way)
Amenities: Dining car, sleeping car, lounge/cafe car
On the California Zephyr, you'll see the same sights that enchanted 19th-century fortune seekers as they rode the first transcontinental railroad line west to San Francisco and dreamed of striking it rich. You will travel through the heart of Gold Rush country's mining and ghost towns to old stagecoach stations that became stops on the original railroad. Rocky Mountain tunnels carry you across the Continental Divide, while aspens and evergreens dot the steep cliffs of Glenwood Canyon on the Colorado River. The journey ends with the Golden Gate Bridge.
Amtrak's Southwest Chief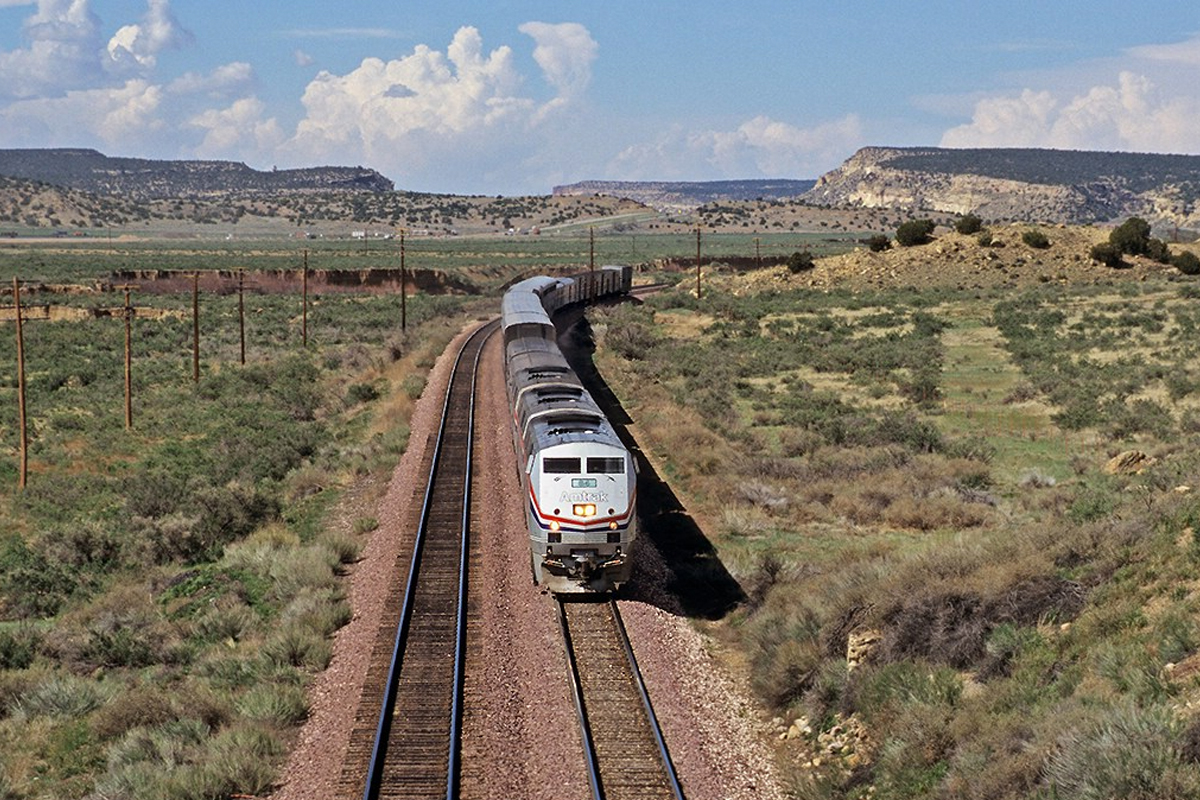 Route: Chicago – Albuquerque – Los Angeles
Travel time: 40+ hours (one way)
Amenities: Dining car, sleeping car, lounge/cafe car
This rail line once ran the nation's first all-Pullman sleeping car train, dubbed the "Train of the Stars" for the celebrity passengers that frequented it in the late 1930s. Today, the Southwest Chief follows that same route between Los Angeles and Chicago. Book a sleeping car and enjoy the thrilling curves and switchbacks that lead to some iconic sights: the Santa Fe Trail, Sedona's red cliffs, pueblos and missions, the Grand Canyon, and the Continental Divide in the Rocky Mountains.
Grand Canyon Railway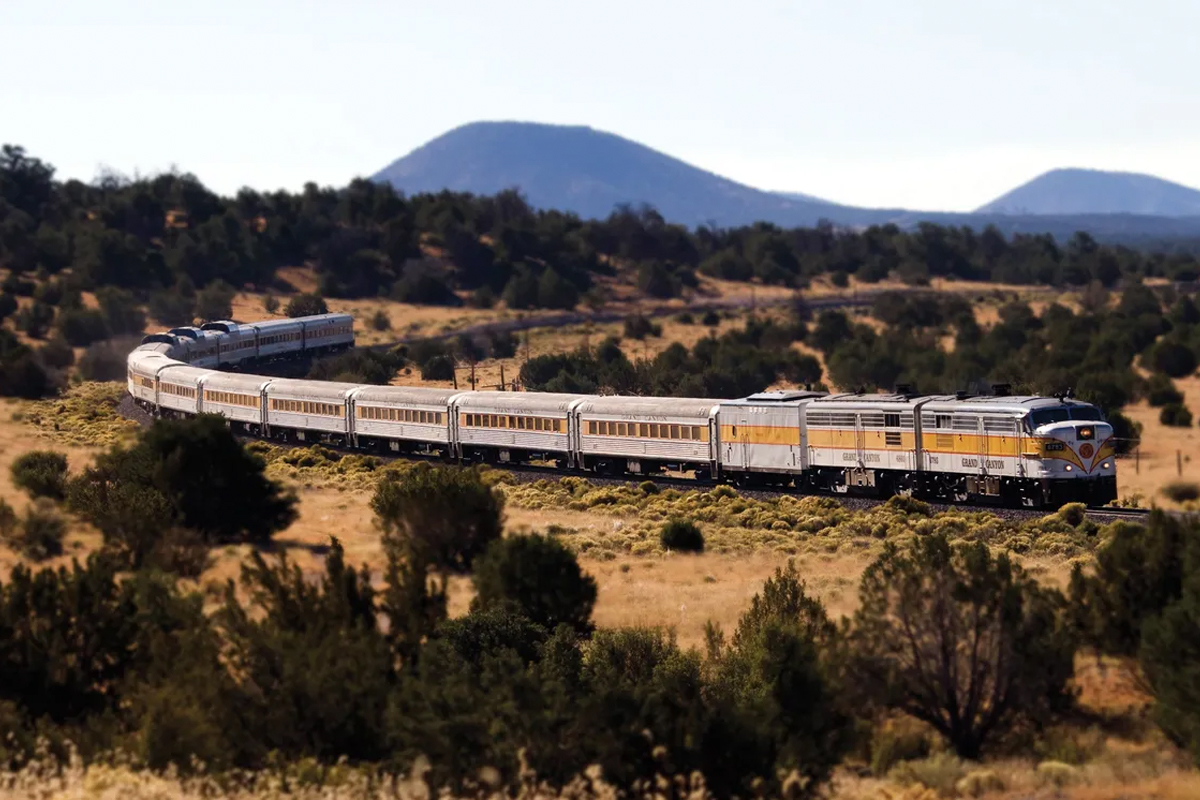 Route: Williams, Ariz. – South Rim, Grand Canyon – Williams, Ariz.
Travel time: 8.25 hours including four-hour stopover (round-trip)
Amenities: Cafe car, sleeping car
The Grand Canyon National Park rail line is as epic today as in 1901 when the railway opened. You can still ride in the Grand Canyon Railway's historical cars pulled along by the "French Fry Express," a converted 1923 locomotive that now runs on recycled waste vegetable oil from South Rim restaurants. En route to the canyon are pine forests and sprawling prairies with plenty of chances to spot antelope, the California condor and wild horses. Onboard, colorful railway characters keep history alive with mock train robberies and cowboy musicians.
Durango & Silverton Narrow Gauge Railroad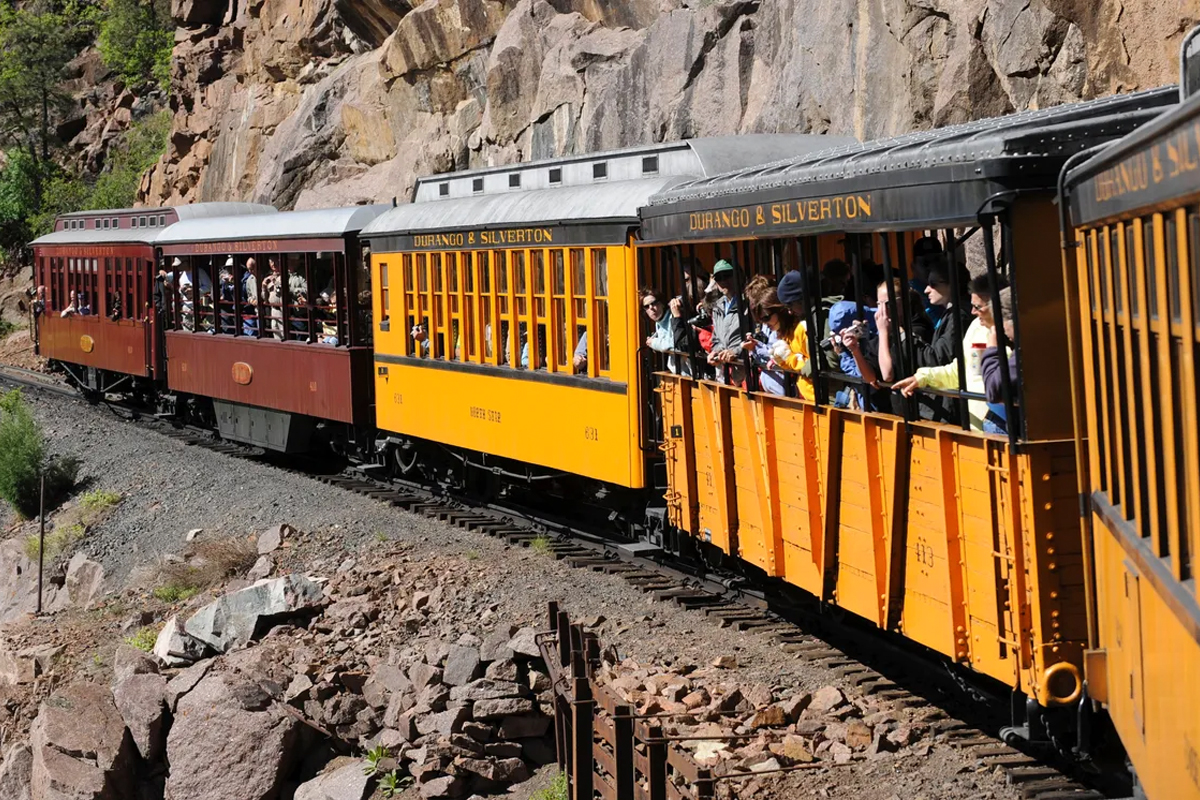 Route: Durango, Colo. – Silverton, Colo.
Travel time: 3.5 hours (one way)
Amenities: Open-air gondolas, vintage coach cars
The Durango is a historic narrow-gauge railroad was built during the silver mining boom. No doubt, the Durango & Silverton Narrow Gauge Railroad is a thrill to ride along the Animas River. The canyon's rock walls are only inches away in some sections and along other stretches you can't even see the canyon's edge, only the immense chasm below. Elk occasionally meander near the tracks and bighorn sheep inhabit the cliff sides.
Cumbres & Toltec Scenic Railroad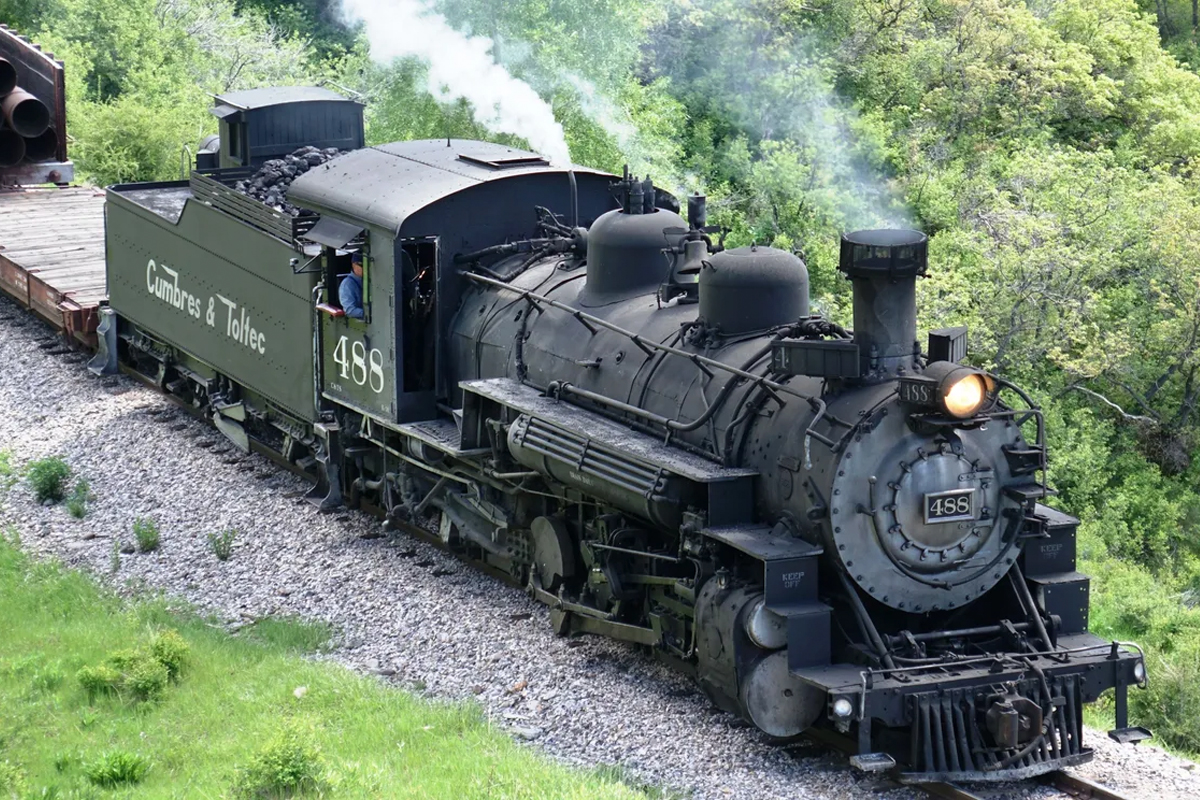 Route: Chama, N.M. – Osier, Colo. – Antonito, Colo.
Travel time: 6.5 hours including stopover (one way)
Amenities: Concession car
The longest (64 miles) and highest (10,015 feet) steam railroad in America, the Cumbres & Toltec originally served southwest Colorado's silver mining district. Today the railway takes passengers up a 4% grade in the San Juan Mountains and edges narrow gorge ledges with views 800 feet straight down. Passengers experience history from a parlor car, coach car or the open-air gondolas, which are especially popular in the fall. The train has appeared in more than 20 Hollywood movies including Butch Cassidy & the Sundance Kid.