The Growing Trend Of Drone Photography
& Videography For Events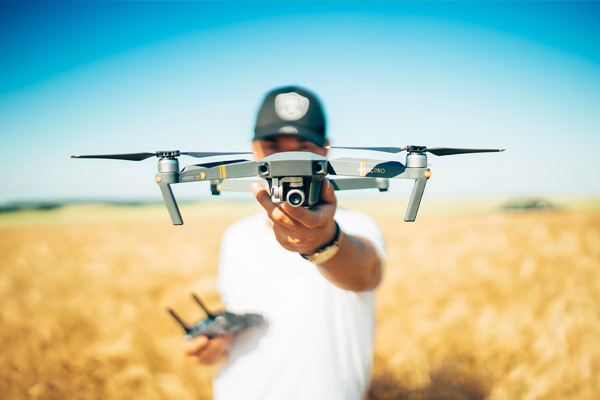 There are countless events that take place everyday where photography is a must. Whether it's a wedding, sporting event, race, or graduation ceremony, the memories made are always cherished. However, there are always challenges to capturing every moment on film. On the ground, photographers face an endless barrage of obstacles. From people and other objects getting in the way to finding the perfect location to snap photos, there's only so much that a photographer can do.
This is where the advent of drone photography and videography steps it up a notch.
What is Drone Photography & Videography?
Drone photography and videography is as simple as it sounds; with the use of an aerial drone, photographs or video are taken from a variety of vantage points without the obstacles commonly associated with a photographer taking shots from the ground. Drones are unmanned aircraft, controlled remotely, making them an obvious choice for outdoor events.
Why Choose Drone Footage?
If you've ever been to an outdoor event or wedding, you've likely noticed that standing somewhere between you and what's going on, there's a photographer planted with their equipment. As the event moves from one moment to the next, the photographer must collect their equipment and move on ahead of everything to photograph what comes next. Usually requiring a prime space close to the main event, it's also very common for them to disrupt the view of others looking on.
With the use of a drone, there is no person standing in the way or hauling equipment around. Less distracting and time-saving, drones have the advantage of quickly moving from one location to the next. They are also able to maneuver around any visual obstacles that might otherwise get in the way of a perfect shot.
When planning outdoor events, consider using a drone for your content gathering needs. EventCurious offers professional drone services to meet specific requirements. Connect with us for more information and to discuss strategy on how drone footage fits into your event and/or company marketing.