The Benefits of Preparing 'Salad In A Jar'
During Peak Event Season
Peak season for events is always right around the corner, bringing with it the stressors of not having enough hours in the day. Peak seasons are the busiest times of the year for meetings and event professionals, who will be focused on meeting the needs and desires of other people. But even in the middle of crunch-time it's important to stay focused on your own health. Salads in a jar are an easy way to keep your own nutritional needs a priority without losing valuable time. Here are the top benefits for adopting pre-made salads that we know will help you to maintain nutritional focus during even the busiest of times!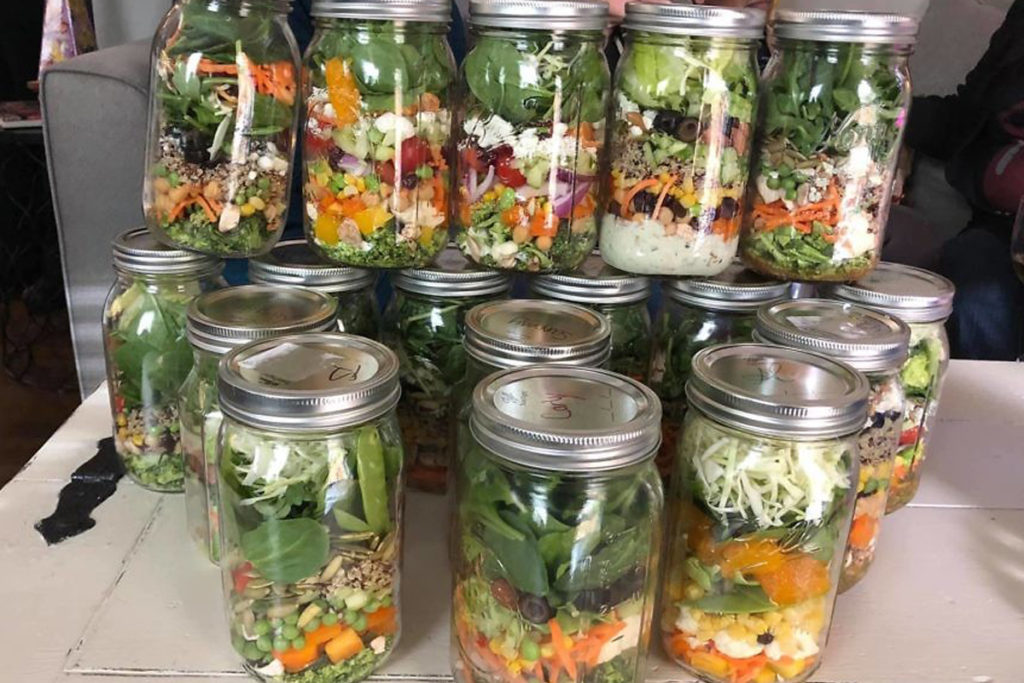 Meal Prep Can Be Fast and Easy
Prepping delicious salads in a jar are a great way to avoid over-crowded restaurants during the lunch hour rush – as well as meals that are too high in calories.  Easy to use guides make salad assembly fun. And, because the ingredients store so well you can plan several meals ahead and refrigerate, making morning prep simple – just grab a jar and go!
Lunchtime Boredom Goes Away
Salad doesn't have to mean boring. Salads in a jar pack a punch with bold flavor options that actually make healthy eating exciting. Whether you like southwest spice, Asian inspired flavors, or traditional options like a garden or Caesar salad there are many perfect salad formulas that will keep your taste buds inspired.
Keep Health Goals on Track
We all know that when busy times come, we start ignoring the things that matter most…and nutrition is in the top five of sacrifices. It's easy to let health take a secondary role while we focus on pressing issues that need our attention. Because most salad in a jar recipes have only between 300 and 500 calories, they are a great way to stay health conscious even in the most chaotic season.
Host a 'Salad In A Jar' Party
Kelly Treadway with EventCurious recently attended a 'Salad In A Jar' party hosted by two of Atlanta's top event professionals, Janis Greenfield and JWilbur Smith of Eventscapes. Attended by 15 event and meeting professionals, the gathering was fun, informative and super helpful in assisting with lunch meals for the next week. Every attendee brought 3 mason jars and their favorite salad topping to share. The party hosts provided a variety of lettuce and greens – as well as some super healthy shakes. Three laps around the salad buffet (filled with some of the most delicious toppings) and each person was stocked with three healthy meals for the next week. If you're in Atlanta and would like to attend or host one of these 'Salad In A Jar' parties click here to let Janis and JWilbur know. Not in Atlanta? Host your own party…it was well worth it for all that attended!
Event Professionals Run The World is a health and wellness initiative geared towards professionals in the events, meetings and hospitality industries. Digital marketing agency, EventCurious, is a passionate supporter of this initiative – helping event and meeting professionals find solutions that work. For more information on EventCurious click to connect here.