Transform Movie Night Into Skyline Cinematic Events
With Rooftop Cinemas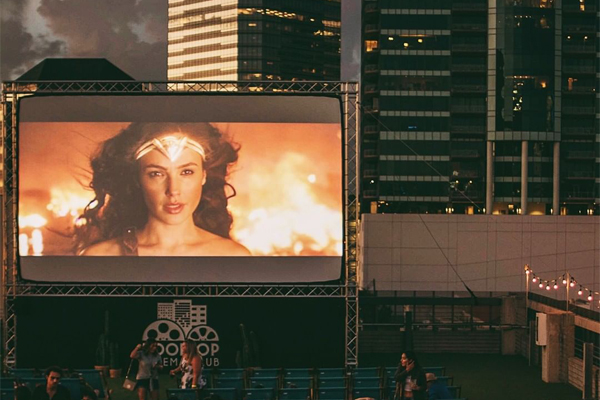 The Rooftop Cinema Club are experts when it comes to making movie experiences memorable. The Club's mission is to transform nights at the movies to cinematic events like no other. Enjoy city skylines, sunsets, starlit evenings, awesome drinks, delicious food, and great movies on the big screens in unique environments. The Cinema Club is a group of folks driven by their love of film. The venues and films are a handpicked curation of cults, classics, and new releases. Recently they have expanded to pop-up drive-ins and believe this new format maybe the future of social cinema. Great films deserve great locations, and the venues are set alongside some of the most iconic city backdrops around the world. With panoramic views and stunning sunsets, movies have never looked so great.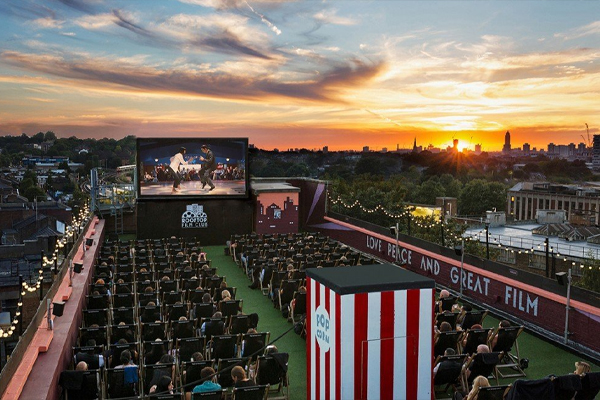 Rooftop Cinema Club – London, UK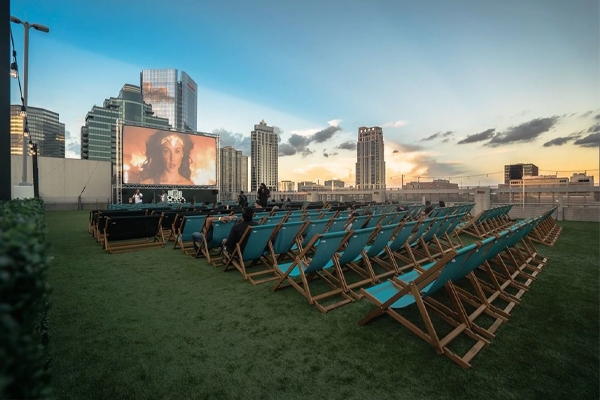 Rooftop Cinema Club – Houston, TX
The programs are hand-picked with a personal touch and features everything from cult films, to classics, to new releases. To make your favorite movies extra special, a monthly set of events with unique elements are curated. Think games, prizes, talent Q&As, movie premieres, sing-a-longs and more. Club locations are in Tampa, San Antonio, Houston, Dallas, San Diego, Los Angeles, New York, and London, UK.
You'll find deckchairs, with adjustable seat heights, pillows and plenty of leg room, allowing you to lean back and relax under the night sky. Blankets are provided at the box office for extra comfort. These iconic movie experiences deserve to be heard properly so Rooftop provides state-of-the-art wireless headphones so you can live in those memorable cinematic moments, and not get disturbed by the outside world. Visit their site for info on Drive Ins.
Some Instagram Inspiration – Rooftop Cinema Club: