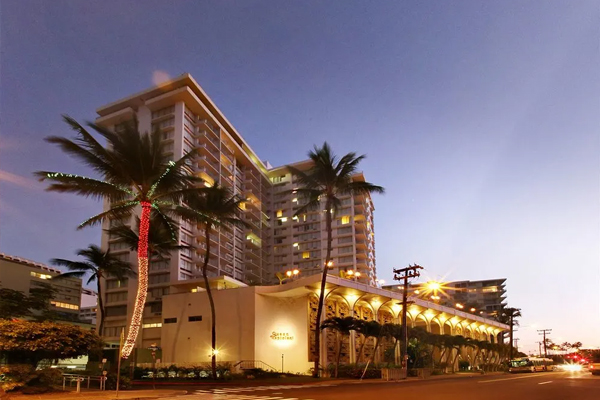 Queen Kapiʻolani Hotel @ Honolulu, Hawaii
Located 1 block from Waikiki Beach, Queen Kapiolani Hotel has panoramic views of Diamond Head from the outdoor pool and sun terrace. Many rooms have balconies of the dormant volcano or the ocean. The completely non-smoking hotel features lobby shops. The hotel pool has unencumbered views of Diamond Head. The pool also has a pool bar. Guests have access to beach towels, beach chairs (based upon availability). The Honolulu Zoo and Kapiolani Park are across the street from this hotel. Ala Wai Golf Course is just 0.5 mi away.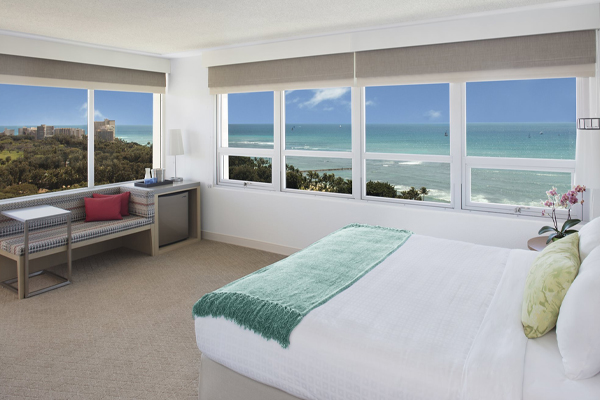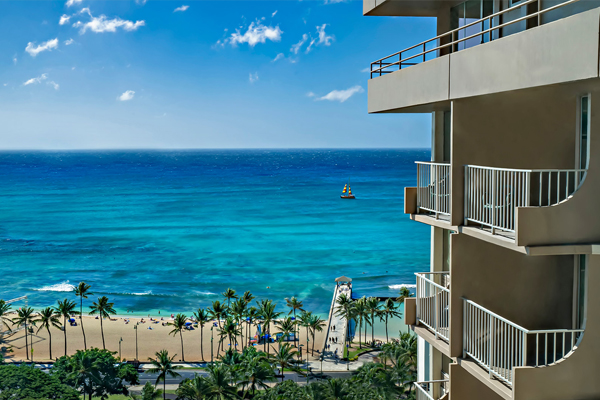 The hotel has been through a remodel in the last few years. We highly recommend the rooms with balconies. You'll be able to fall asleep to the sounds of the zoo across the street if you leave your windows open.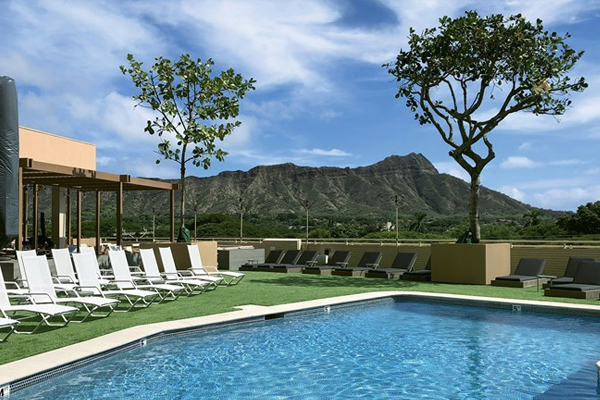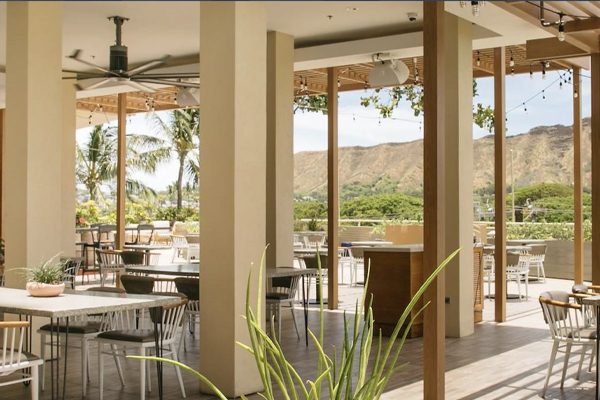 The pool has wonderful views and you'll be quite comfortable there while ordering drinks from the bar. When you get hungry the Deck is right there for any meal of the day. The grill situated on the 3rd floor pool deck of the hotel.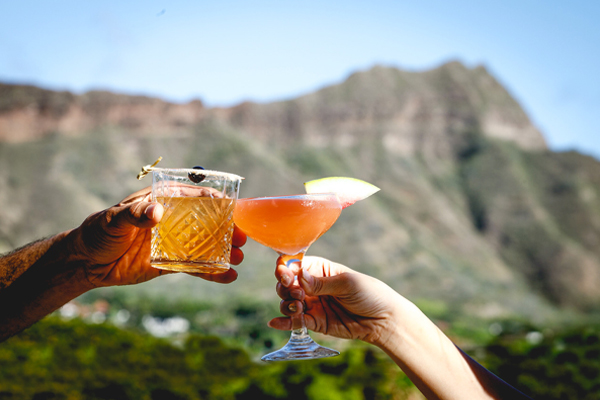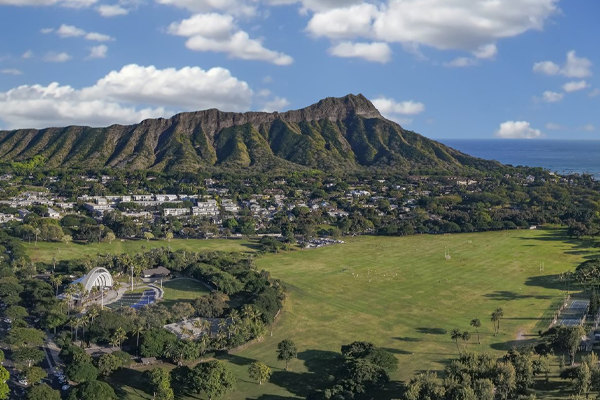 The Queen Kapiʻolani Hotel is ver centrally located. Next door you'll find Hula's Bar & Lei Stand, a terrific bar to hang out. Less than a block away is LuLu's Waikiki, one of our favorite places to eat in Waikiki. Also less than one block away is the ABC store, something you'll have to familiarize yourself with while in Hawaii. The Honolulu Zoo is across the street. Bring some binoculars and you'll be able to see the giraffes from your room. Queens Beach is at the end of the street, 2 blocks away along with the pier.
Some Instagrams For Inspiration: