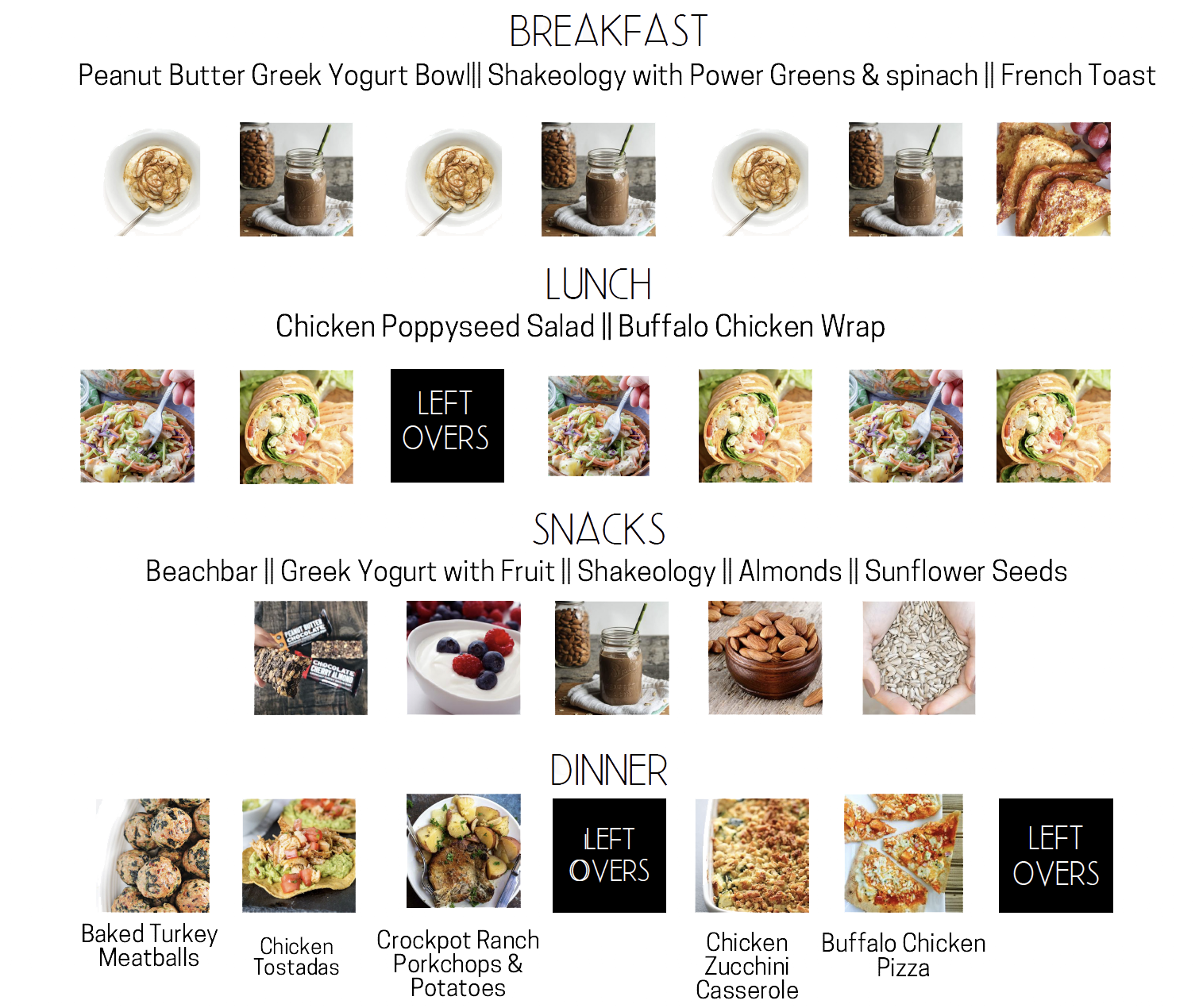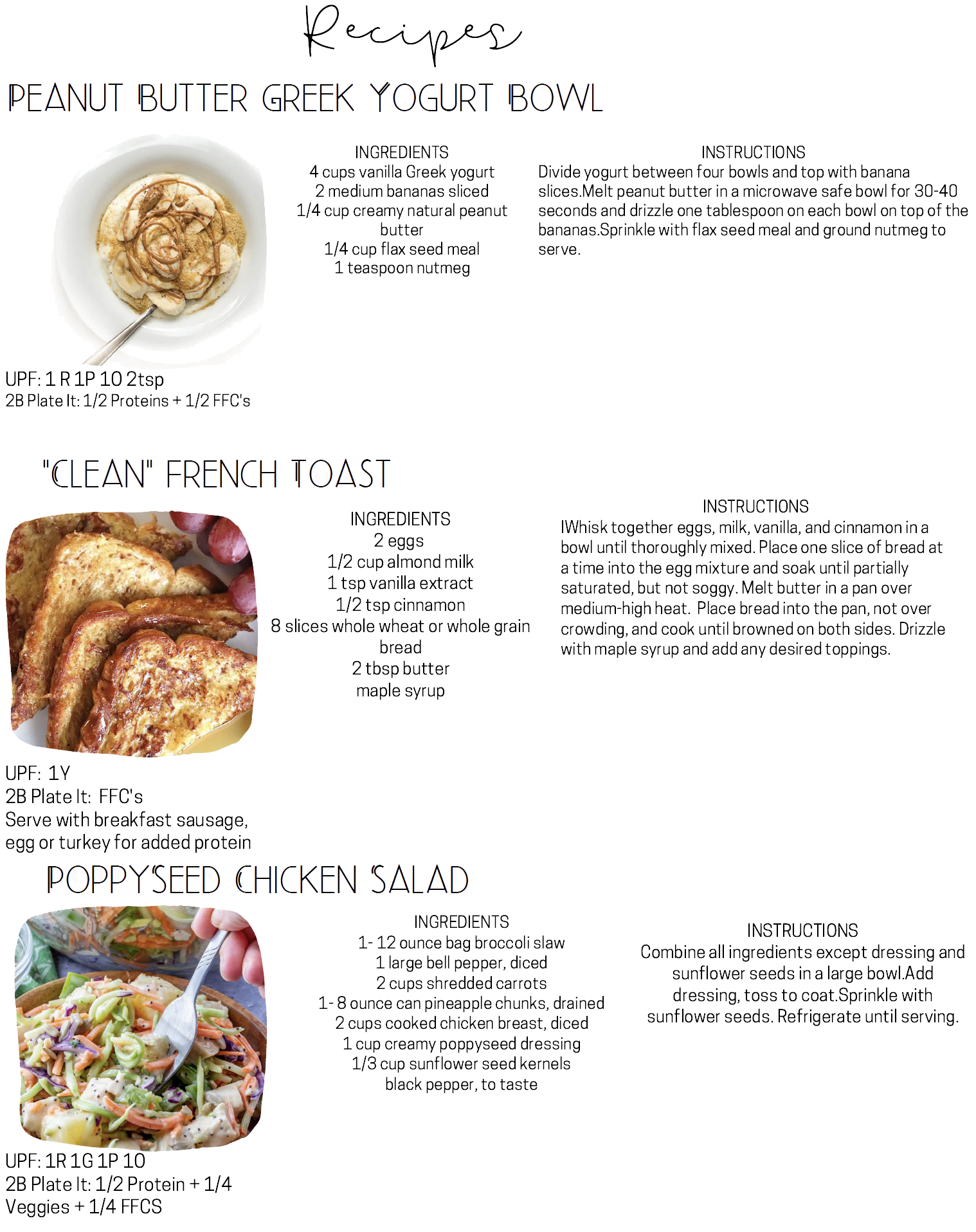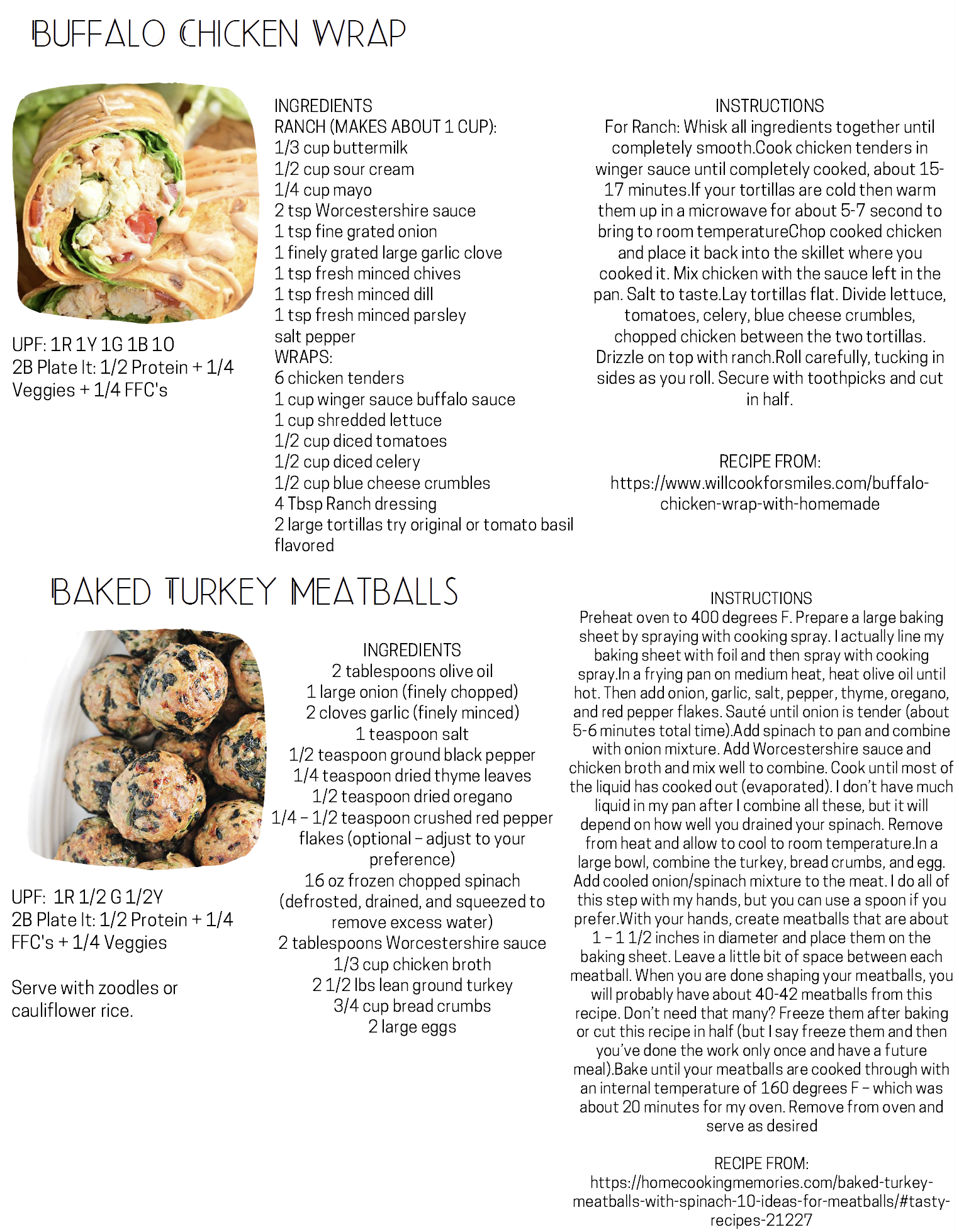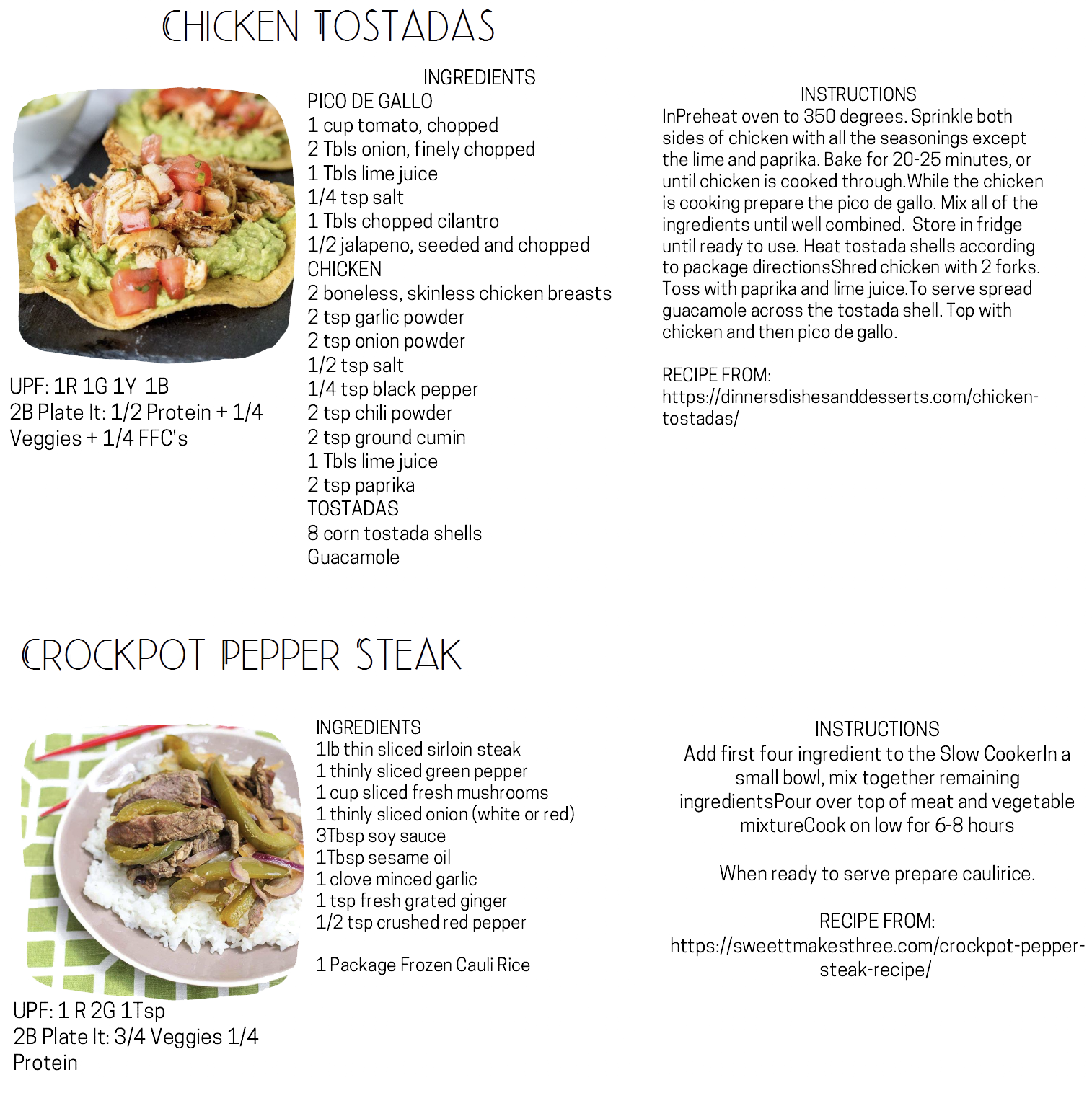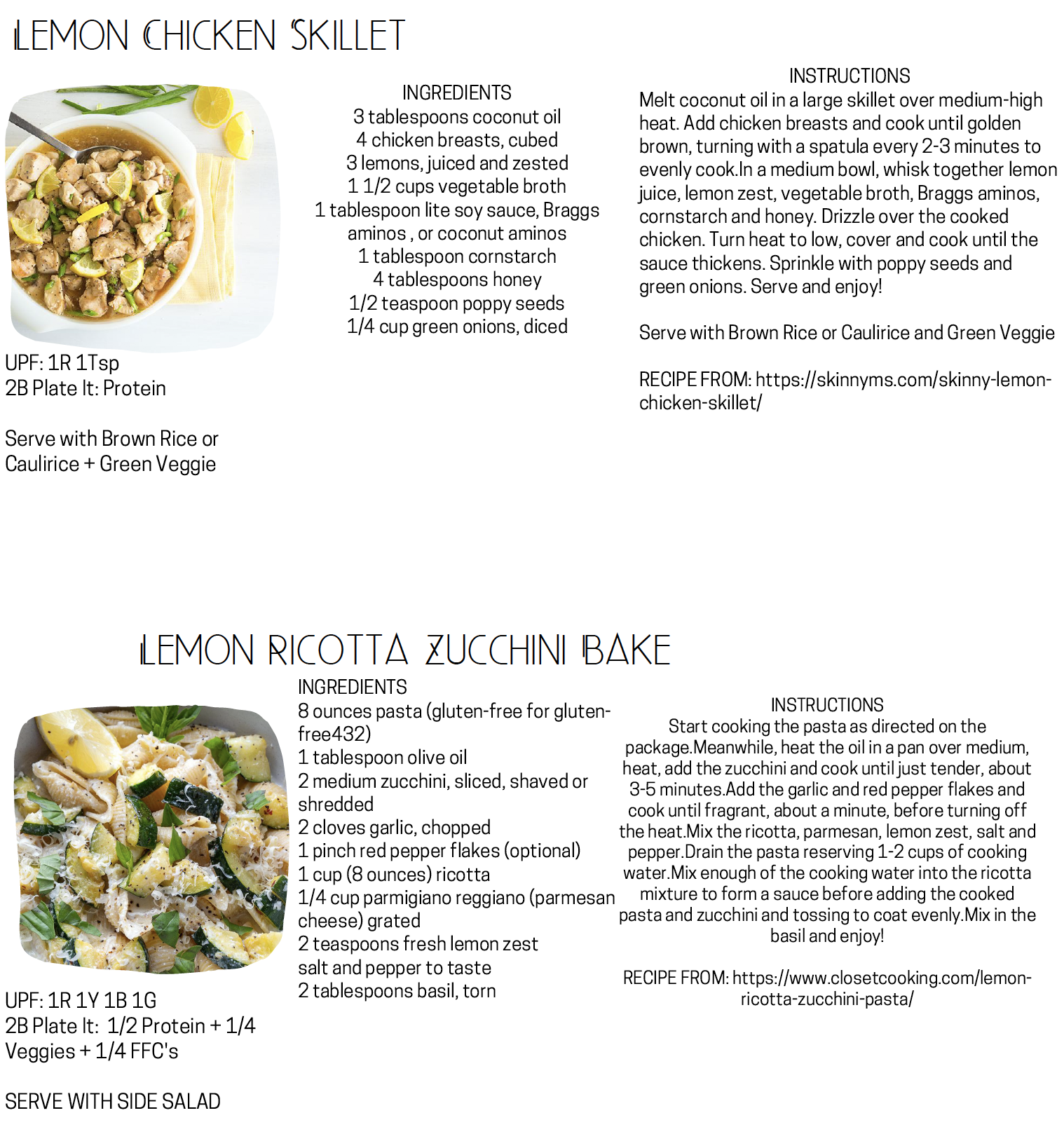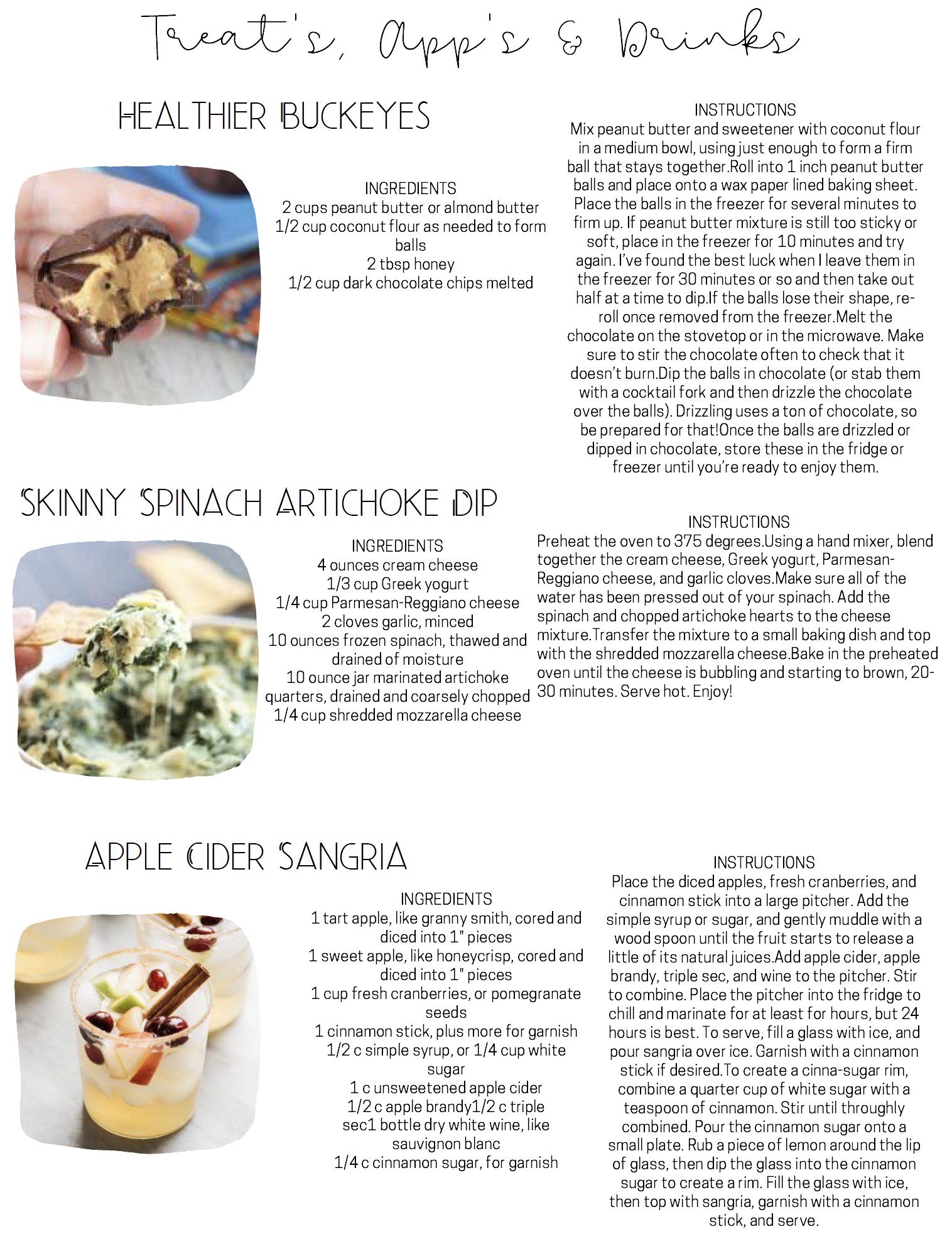 1. String Cheese and an apple
2. Banana
3. Frozen Banana (peel it first, stick in the freezer overnight. it's like ayummy popsicle)
4. Low-fat Yogurt
5. Apple dipped in peanut butter
6. Applesauce with yogurt or low fat cottage cheese
7. Raw veggies with hummus (my new favorite!)
9. Almonds (handful is 15)
10. Apple
11. Sunflower Seeds
12. Cottage Cheese
13. 50 calorie whole grain toasted Pita Bread and Hummus
14. Rice Cake with peanut butter
15. Air-Popped Popcorn
16. Pistachios
17. Pickles
18. Handful of blueberries with vanilla low fat yogurt
19. Ants on a Log (celery with peanut butter and raisins)
20. 1 cup mixed berry salad (raspberries, strawberries, blueberries, and/or blackberries) tossed with one tablespoon fresh-squeezed orange juice.
21. Orange Slices
22. Cherry Tomatoes
23. Small Green Salad with light dressing
24. Mango smoothie (frozen mango, Greek Yogurt and a small amount of orangejuice)
25. Kabobs (thread low-fat meat, low-fat cheese, pineapple and cherrytomatoes onto a stick)
26. Half of a Cinnamon-Raisin ezekiel English muffin topped with peanutbutter.
27. Grilled Pineapple (throw them on the grill or a skillet on med. heat for twominutes or until golden)
28. Baked Apples (one tennis ball-sized apple, cored, filled with 1 pack steviaand cinnamon, and baked until tender)
29. Parfait (build your own with Greek yogurt or plain yogurt, fruit, and 3crushed almonds
30. Guacamole with veggies
31. Cashews
32. Steamed Veggies (steam non-starchy vegetables in a microwave safe bag and sprinkle with 1 tablespoon of parmesan cheese or 1/4 cup pasta sauce
33. Sweet Potato Fries (one light-bulb sized sweet potato sliced, tossed with 1teaspoon olive oil, and baked at 400° for 10 minutes)
34. Wrap (I like a slice of turkey, baby spinach leaves, and cranberry relish wrapped up in a tortilla)
35. Pumpkin Seeds (2 tablespoons pumpkin seeds, sprayed with oil (just a spritz!) and baked at for 400° for 15 minutes or until brown. Sprinkle a tiny amount of salt on top)
36. Cottage Cheese w/fruit or with tomatoes
37. Chopped Red Peppers (dipped in fat free ranch)
38. Low Sodium V8 Vegetable Juice (this is one of my favorites)
39. Cooked and Cubed Chicken Breast
40. Dates with almond butter or rolled in coconut
41. Watermelon
42. Edamame
43. Cheesy Roasted Asparagus (four spears (spritzed with olive-oil spray) and topped with 2 tablespoons grated parmesan cheese, baked for 10 minutes at 400°)
44. Turkey Roll-Ups (Four slices smoked turkey rolled up and dipped in 2teaspoons honey mustard)
45. Strawberry Salad (1 cup raw spinach with . cup sliced strawberries and 1 tablespoon balsamic)
46. Oatmeal
47. Banana Smoothie (. cup sliced banana, . cup nonfat vanilla yogurt, and a handful of ice blended until smooth)
48. Black Beans (mix 1/4 cup black beans with 1 tablespoon salsa and 1tablespoon Greek yogurt for an added twist!)
49. Chocolate Covered Strawberries (dip 5 strawberries in 2 squares of dark chocolate)
50. Blackberries (so good mixed with plain yogurt)

ALWAYS check your kitchen before you make your grocery list. The one shared is the best estimate for what you'll need, but double check! If you already have something, there is no need to buy more. Use what you have first to eliminate wasting PLUS it keeps your grocery bills lower!
This meal plan is made to feed 2 people and is not set in stone.
If you have extra veggies in your fridge or if there is a sale on a different veggie, you may substitute where you feel necessary.
I always have greens (spinach, iceberg lettuce and kale) in the fridge. If there is not enough leftovers, my go-to is alway salads.
You may rearrange your meals. I like to have my most calorie dense meal during the day (lunch) and a lighter meal in the evenings. I also know coaches make a big meal on Sunday night while they prep and use the leftovers on Monday, saving their OUT meal for Friday/Saturday night.
On Sunday's I typically prepare meal components (cut/cooked veggies, cook grains, bake fish) and snacks – but leave full meals to be made fresh each day.
When I get my fruits and veggies home, I will wash them and prep them the best I can for meals (even if not cooking that day).
ALWAYS, ALWAYS, ALWAYS wash your fruits and veggies! Doing it as soon as you get home saves time when you're in a rush during the week. If I get fruits that can be portioned out I will put them in containers or baggies after washing. I also like to display fruits and veggies in the fridge so they are tempting tot grab and go – instead of being stuck in a crisper drawer.
If I notice my fruit or veggies are going back, I will either eat them sooner than my meal plan has scheduled or I will place them in the freezer and plan for them in the following week's meal plan OR for use in a morning shake. Frozen fruit is a great addition to shakes!
These meal plans take into account that you are incorporating Shakeology, collagen, Energze, Recover and Beachbars. If you are missing any supplements and need or wish to try them, connect with me!