Manage Stress Over The Holidays With These Five Tips
The holidays can be very hectic for event professionals. Balancing all the work of planning events for customers, with the push and pull of a personal schedule can become overwhelming, and take the joy right out of the holidays. Here are a few tips that may help you reduce some of this stress, and allow you to find time for yourself.
MAKE FAMILY A PRIORITY
Organize a plan for a select number of your events that can move forward successfully in your absence. You deserve to attend special events like cello recitals, choir concerts, and holiday gatherings with your family. You can manage both, simply by allowing someone else to take the reins for smaller events, or for parts of an event.
MANAGE YOUR HEALTH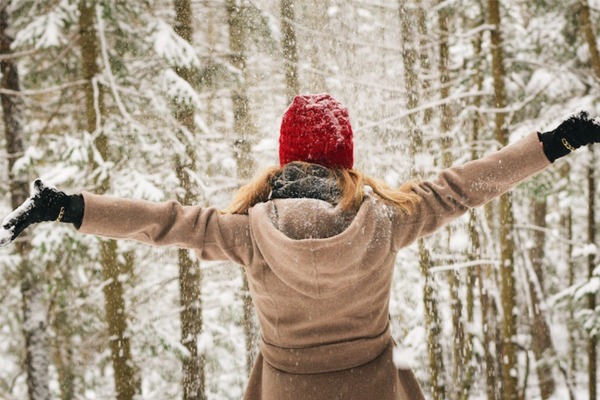 This is important if you want to be able to manage all your obligations and do some of the things that are important to you personally. Don't forget the importance of maintaining your fitness routine. Exercise reduces stress and will help you burn some of those extra holiday calories. Eat healthy foods. Do not skimp on breakfast. Substitute that drive-thru hamburger with something fresh instead. Lastly, avoid exhaustion by getting enough sleep. You will not perform at optimum levels, or be able to focus on intricate details of your event if your body, mind or both are exhausted. For tips and healthy resources that pertain to eventlife check out our Health & Wellness section of the website and also on Facebook and Twitter.
DELEGATE
Delegate responsibilities for work, and your personal life. If you're staying up late, recording financial transactions and balancing your budget: hire a bookkeeper. Give your assistant or event team a list, and let them know you will expect progress reports throughout the day by text or email. Make a list of important holiday activities for you and your family – then delegate some of your tasks so you can participate. At home, hire someone to put up those outside holiday lights. Consider ordering some or all of your December dinners from a restaurant or caterer. Go ahead, buy the sugar cookies pre-made and let the kids decorate them…the frosting and sprinkles are all they really care about anyway! Shop online and coordinate pick up or delivery of your packages at a time that is convenient for you.
REDUCE THE TIME YOU'RE IN MEETINGS AND ON PHONE CALLS 
Send out emails with the main objectives for the meeting, with information points you need to cover. Let everyone know you expect nothing less than full preparedness. Even clients should know what you expect of them. Make deadlines very clear. If a client needs to stretch out a deadline, do not be afraid to say no. Your vendors need time to prepare, and so do you.
HAVE A BACKUP PLAN FOR EVERYTHING 
Make contingency plans for catering, decorations or any other work details that may fail. Having a backup plan will reduce stress should an issue pop up.
We work with event professionals every day and understand the stresses they face during peak event seasons, and especially during the holidays. EventCurious takes the stresses of digital marketing off the shoulders of the clients we work with. To learn more about our team, our services and the social posts that serve as resources for event professionals follow us on Facebook, Twitter and Instagram.