Len Foote Hike Inn @ Dawsonville, Georgia
Ready to escape to the middle of nowhere? We hear you. Lace-up your hiking boots and trek the 5-mile trail from the top of Amicalola Falls to reach Len Foote Hike Inn, Georgia's only backcountry lodge. Tucked away in the Chattahoochee National Forest, this secluded, family-friendly inn in Dawsonville has been doing social distancing since 1998!
The five-mile trek through the foothills of North Georgia is just the beginning of a unique experience. A friendly face, a welcoming smile, a warm meal and a soft bed all greet you at trail's end.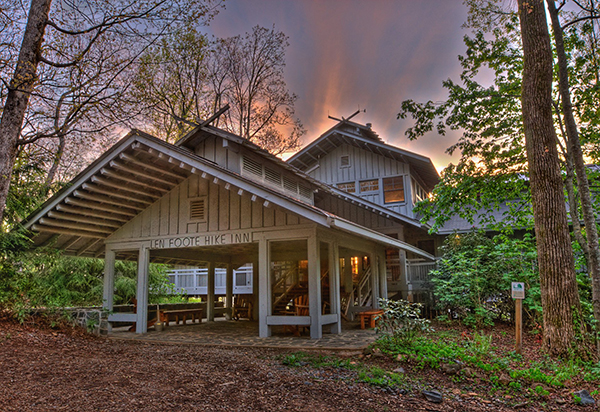 Backcountry lodge, a gateway to the Appalachian Trail.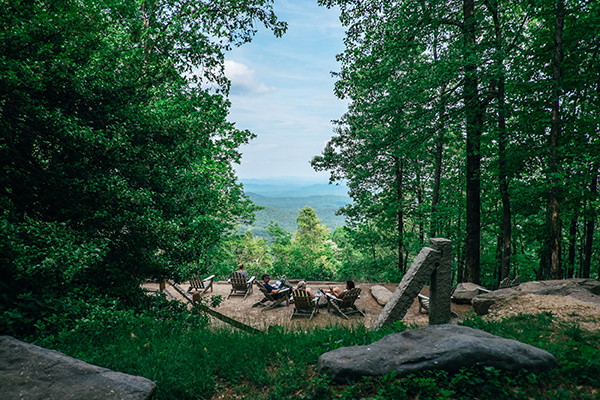 Spend time enjoying nature together.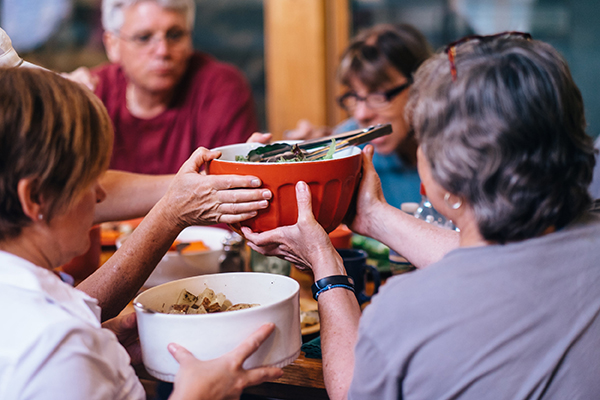 Breakfast and dinner are both served family style.
From the experienced Appalachian Trail "thru-hiker" to the family seeking a unique weekend getaway, the Hike Inn's secluded location allows a wide range of people to enjoy the peace and beauty of the mountains without the trappings of modern life.
The Inn — open year round — is a sustainably designed Georgia State Park facility nestled in the Chattahoochee National Forest, just a few hours north of Atlanta. Its four main buildings offer twenty private guest rooms, hot showers, fresh linens and home-cooked meals.
The Hike Inn's mission is to make experiencing nature easy, and help protect it through education and recreation.
The guest rooms are comfortable, but not luxurious. There are 20 guest rooms each offering bunk beds, furnished linens, blankets, pillows and towels, and ample lighting. Fans for when it's warm outside — heaters for when it's not. There is a bathhouse for after a day of hiking with hot shower and fresh towels.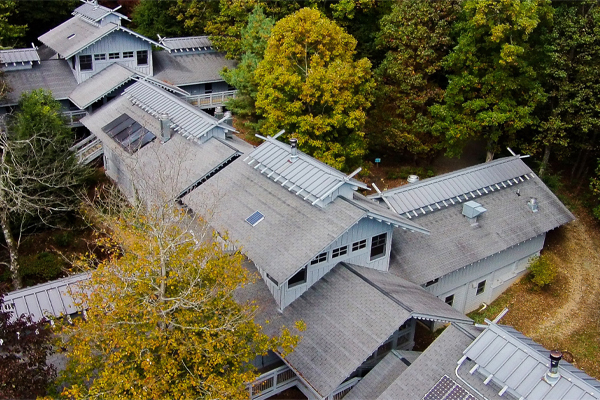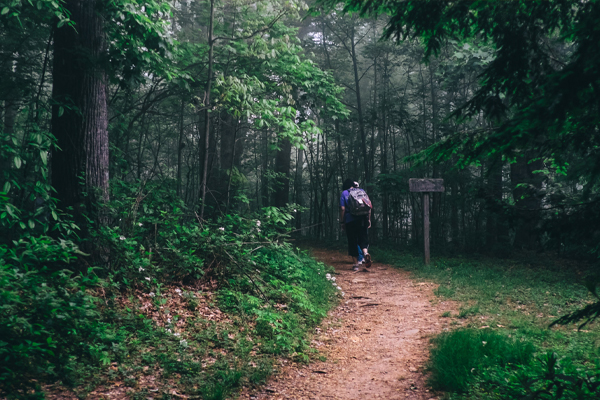 Miles of trails await you.
Some Inspiration About Len Foote Hike Inn: