Hotel Saratoga @ Havana, Cuba
Located in historic Havana, Cuba is The Hotel Saratoga. With five stars quality, the hotel has 96 rooms, two bars, two restaurants, a magnificent spa, a gym and a spectacular rooftop pool with a panoramic view of the Cuban capital. The hotel has been renovated while maintaining its original spirit. It retains the neoclassical façade with French windows, mahogany shutters and wrought iron balconies. This will allow you to slip into old Havana while being pampered with luxury.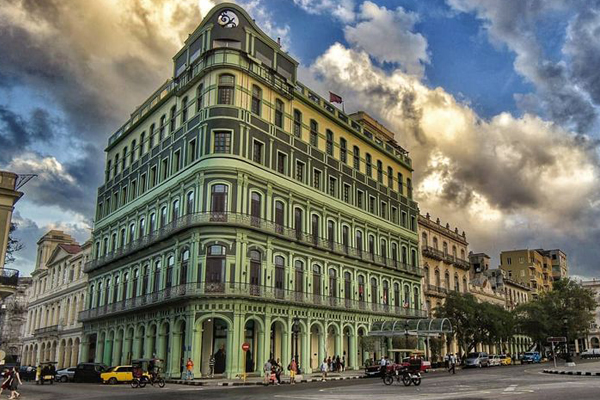 Hotel Saratoga (corner view).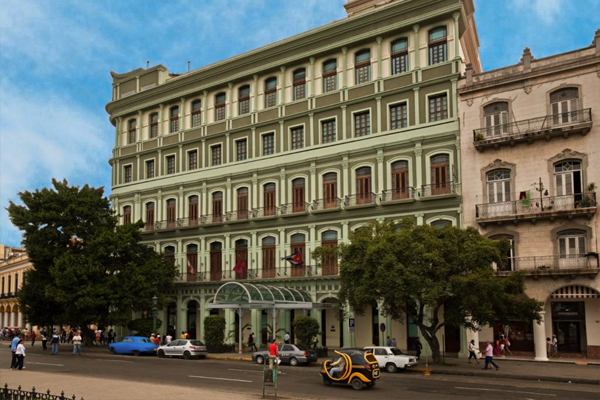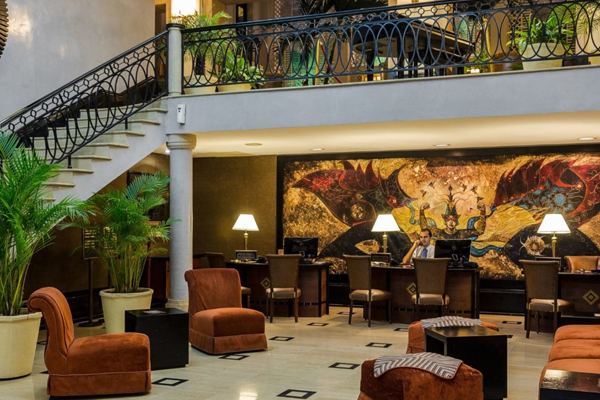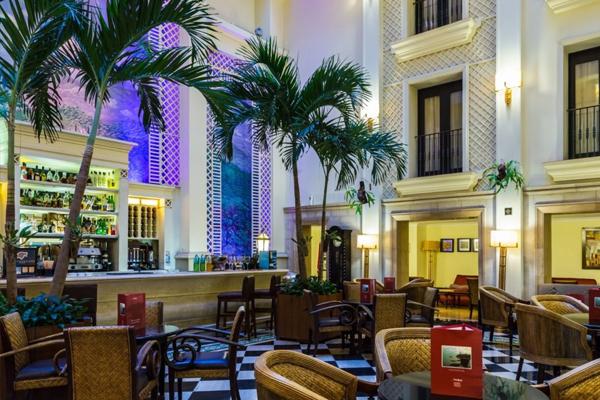 Once you check in, which is a very personable experience, head to the Bar Mezzanine for a cocktail. This is the place to see and be seen in in the hotel. There is an evocative mural of the Cuban countryside and a balcony overlooking the grand entrance hall. Come here for light lunch or tea and a cigar. We suggest a Cuban Sandwich and a Cuba Libre (rum and coke).
The Anacaona Restaurant is named after the legendary Anacaona orchestra, a female band that played in the "Aires Libres del Saratoga", an area for live music, dances and gastronomic services. At the Mirador Restaurant on the terrace which is perched on the top floor of the hotel, you'll have a 270º view of all Havana,. This Terrace has several sightseeing levels, a rectangular swimming pool, a gym and a bar.
You can't go wrong with room choice at the Saratoga. There are Deluxe Patio rooms on all floors; these overlook the courtyard with its magnificent glass and aluminum skylight. The Capitolio Suites have a sitting area, bedroom and two bathrooms. The en-suite bathroom features a colonial style bathtub and a separate shower. The Habana Suites are large and elegant corner suites, with their double height, have a spacious bedroom, floor to ceiling windows and balconies with wrought iron railing. The spacious Prado Suites have the bedroom on the upper level, with an elegant bed with canopy and en-suite bathroom. The upper level overlooks the sitting area. These suites have full floor to ceiling windows and a balcony with a superb view of the city.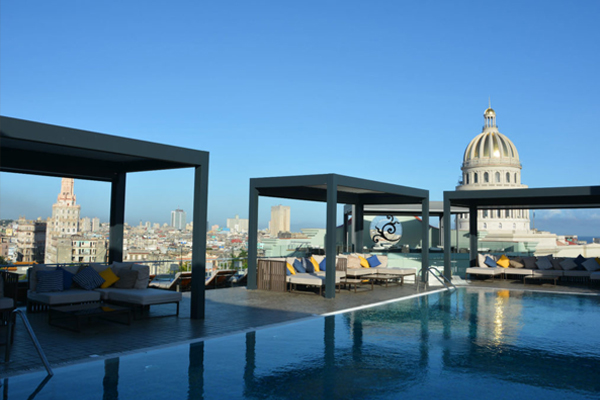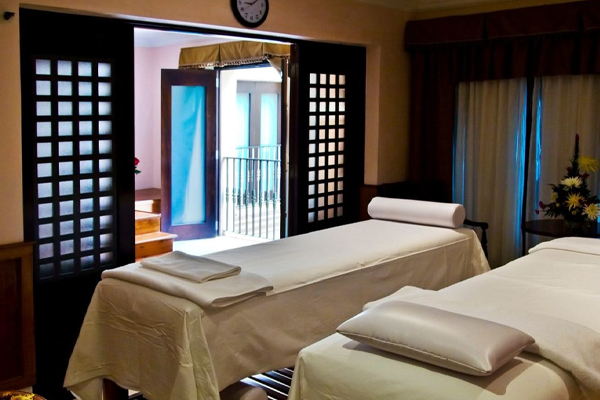 On the roof you'll find a multi-terrace pool and lounge area with couches and sun loungers. This is a great place for a swim and to enjoy the best views of the city. Make sure you also take advantage of the qualified spa team during your visit. The spa is in a minimalist and welcoming environment. Very Havana.
Some Inspiration About The Grand Bohemian Hotel: