Helen, Georgia
A Bavarian Town In The United States To Visit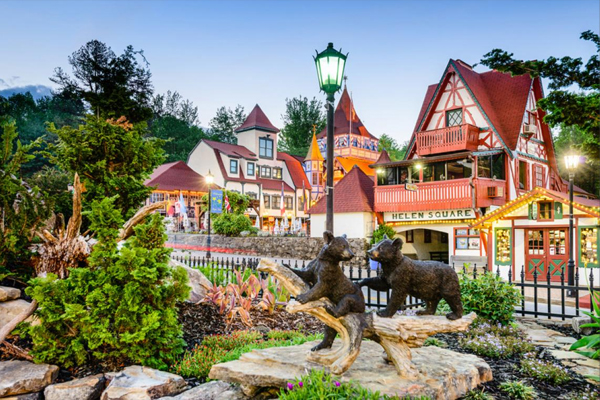 Helen is Georgia's German-Bavarian town at the base of the Blue Ridge Mountains. The town itself only covers about two square miles and has a population of 430 residents. Often referred to as "Alpine Helen," the town is the third most visited city in the state of Georgia. Full of specialty shops, and even some authentic German dining, the little town is quaint and fun. If you have a chance to visit during an Octoberfest, you're really in for a treat. You'll find some small hotels, cobblestone walkways, lots of food and drink. This town is a great environment for a family getaway, a quiet weekend, or a walking tour of the nearby trails. Surrounded by natural beauty, wineries, artisan tours, festivals, and more.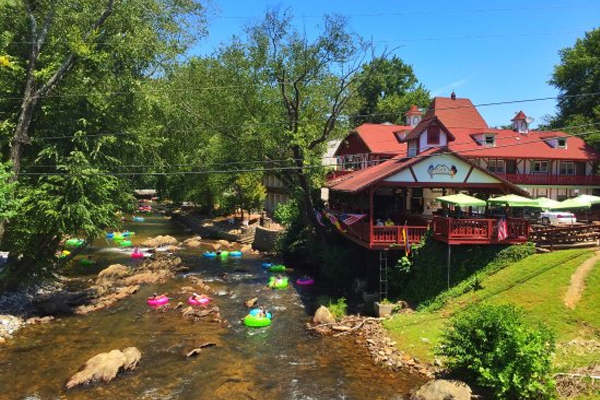 Walk The Town or Tube The Chattahoochee River
Tubing down the river is a popular activity in Helen. The river runs the length of the town. You can walk the town, take in the sights and virtually never lose sight of the river. Or if you would rather go tubing down the river and see nature an the town from the river side visit Helen Tubing & Waterpark.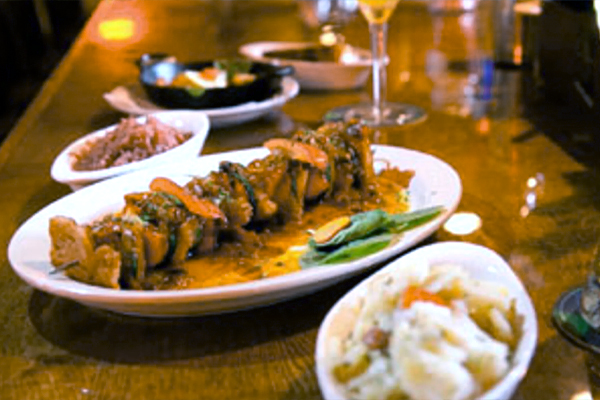 Find The Food Spots In Helen
Try Bernies Guest House and Heidelberg German Restaurant for some cloth napkin dining. But don't miss the Village Crepe Haus, Mullers Famous Fried Cheese Cafe, a terrific sandwich from Betty's Country Store or some American food from Bigg Daddys Restaurant and Tavern. Top off your meal with Scoop De Scoop Ice Cream Parlour or the Hansel & Gretel Candy Kitchen (our personal favorite).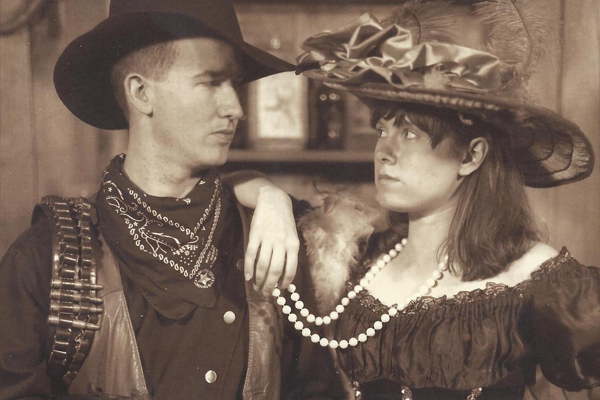 Take A Photo or Have One Made
There are plenty of chances for a snapshot in Helen. Try the windmill, the gazebo, the giant Santa Claus or just down by the river. Our personal favorite is Wild West Old Time Photos where you can play dress up with props and great backdrops. Go with the family and have some fun.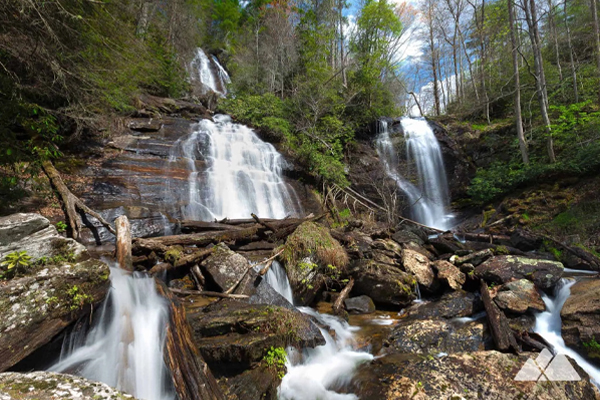 Seek Out Some Waterfalls
There are some great trails to the local waterfalls. The most popular is Anna Ruby Falls. You will have to pay to park. The Anna Ruby Falls Trail (.4 mile in length) is paved, but relatively steep. Hike the Dukes Creek Falls (.8 miles) to see the 300 foot falls from Davis Creek. The Horse Trough Falls is only .4 mile in length; it leads to the beautiful waterfalls and is an excellent trail for novice hikers. The Raven Cliffs Falls is possibly the most unusual in North Georgia because the water flows through a split in the face of a solid rock outcropping to the ground 100 feet below.
Go Running Or Hiking On Great Trails
So all over this area is The Appalachian Trail, that's a separate talk…
Helen to Hardman Heritage Trail is a one (1) mile ADA accessible trail follows the Chattahoochee River from Hardman Farm State Historic Site to Alpine Helen. The Helen/Unicoi Trail (3 miles) can be accessed in Unicoi Hill City Park, in the city of Helen. We highly recommend the Mt. Yonah Trail (2.7 miles) This trail is also used by the Army Rangers to train. The trail has friction climbing, juggy face and a few cracks on the way to the summit. Right in Helen's backyard, so to speak, is the Unicoi State Park which has 4 hiking trails, and one competition bike trail. They range from .8 of a mile to 4.8 miles, and vary from easy to strenuous.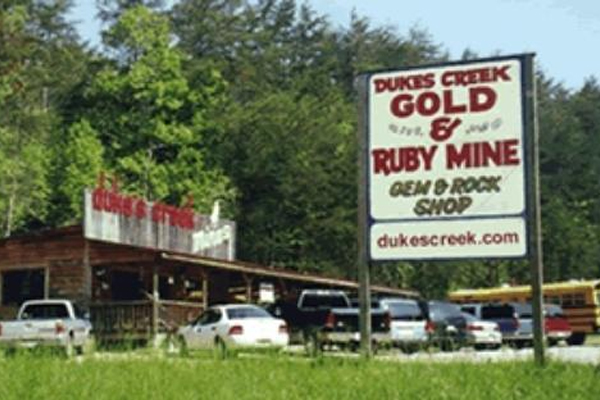 Helen Gemstone Mining
Mostly fun for the kids, check out the gem mines, about 2 miles from town. Dukes Creek Mines and Gold 'N Gem Grubbin (12 mi from Helen), but you can also pan for gold. According to George White's 1849 book Statistics of the State of Georgia, "the first discovery of gold in this state was made at Dukes Creek."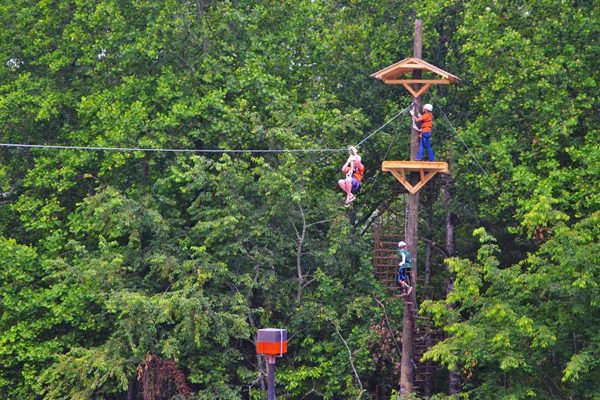 Unicoi Zipline and Aerial Adventure
Zipline through the North Georgia Mountains on the largest zipline canopy tour in North Georgia. They have ziplines designed for beginners and smaller children as well as ones designed for more advanced adventurers. Their longest zipline spans 2,000 feet, and their tallest lets you soar through the air at 100 feet from the ground.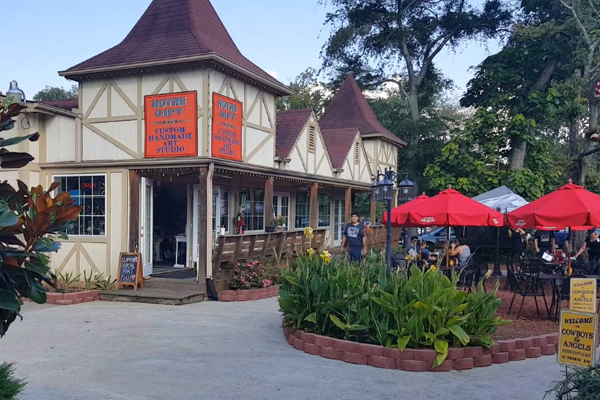 Shopping and Strolling
You will want to visit Windmill Dutch Imports, Tim's Wooden Toys, for some trinkets stop in at Notre Gift of Riverwalk Village. We still have our cuckoo clock from Lindenhaus Imports (they will ship your clock). If wind chimes are your thing then pick some up from Wildewood. And no shopping trip is complete in Helen without a stop at the Christmas Shoppe.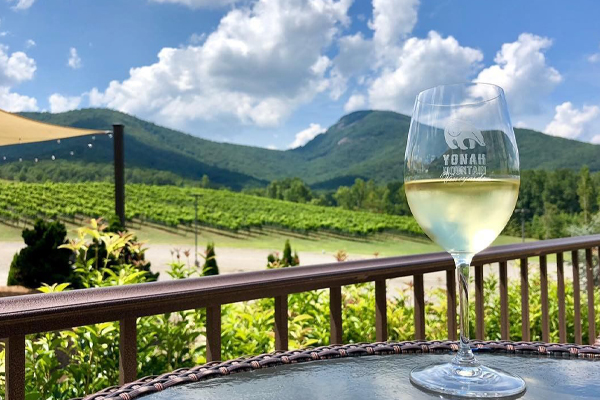 Wine, Vineyards & Breweries
Experience the true flavor of the foothills by touring the wines of Helen. Experience White County's numerous wineries, tour the vineyards, and savor the tasting rooms, all in the natural outdoor beauty this area is famous for.
Our favorite is Yonah Mountain Vineyards, a two-hundred acre family winery located on the southeastern base of iconic Yonah Mountain. About a half mile south of town is Habersham Winery, now in operation for over 30 years. While technically in Cleveland, Georgia the Tantrum Brewing Company is worth a visit if beer is more your thing. Or perhaps right on main street just visit the Helen Wine Company.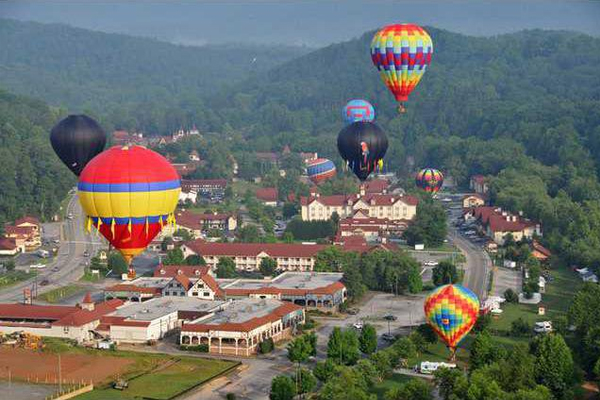 When To Go?
When should you visit? Anytime. But if you're looking for a reason: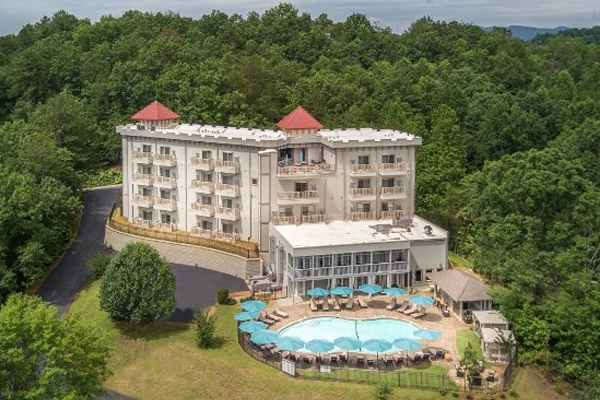 Where To Stay While In Helen
A little over 2 miles from the center of town is Valhalla Resort Hotel. This is our pick for best. Great rooms, nice restaurant and some fine outside spaces. Our second favorite is the Unicoi State Park & Lodge, which is also a self contained entity with plenty to do and onsite meals. If you're keen on some kitsch then the The Heidi Motel with its windmill might appeal to you. You also can't go wrong with the Hampton Inn right in town about a block from the action. And if you're on a getaway for two with a little romance in the air and you want to experience what a taste of the Poconos use to be like, try Black Forest Bed & Breakfast – be sure to get a room with a heart-shaped hot tub (yes, this is an adults only stay).
Some Helen Instagrams For Inspiration: