Top Family Friendly Things To Do In Hawaii
Kelly and Greg have lived in Hawaii and visited the islands more times than we can count. If adventure, natural beauty, and wildlife is what your family enjoys, then Hawaii is the ideal vacation destination for you.
Hawaii is a chain of eight main islands each with unique landscapes and personalities. Mountains with lush rainforests, waterfalls, and thousands of animal species tower high above sea level while thriving coral reefs exist below. Everywhere you go, there are hiking trails, untouched beaches, and canyons to discover. Your children will love the freedom of learning and exploring without the restraints commonly found in big cities.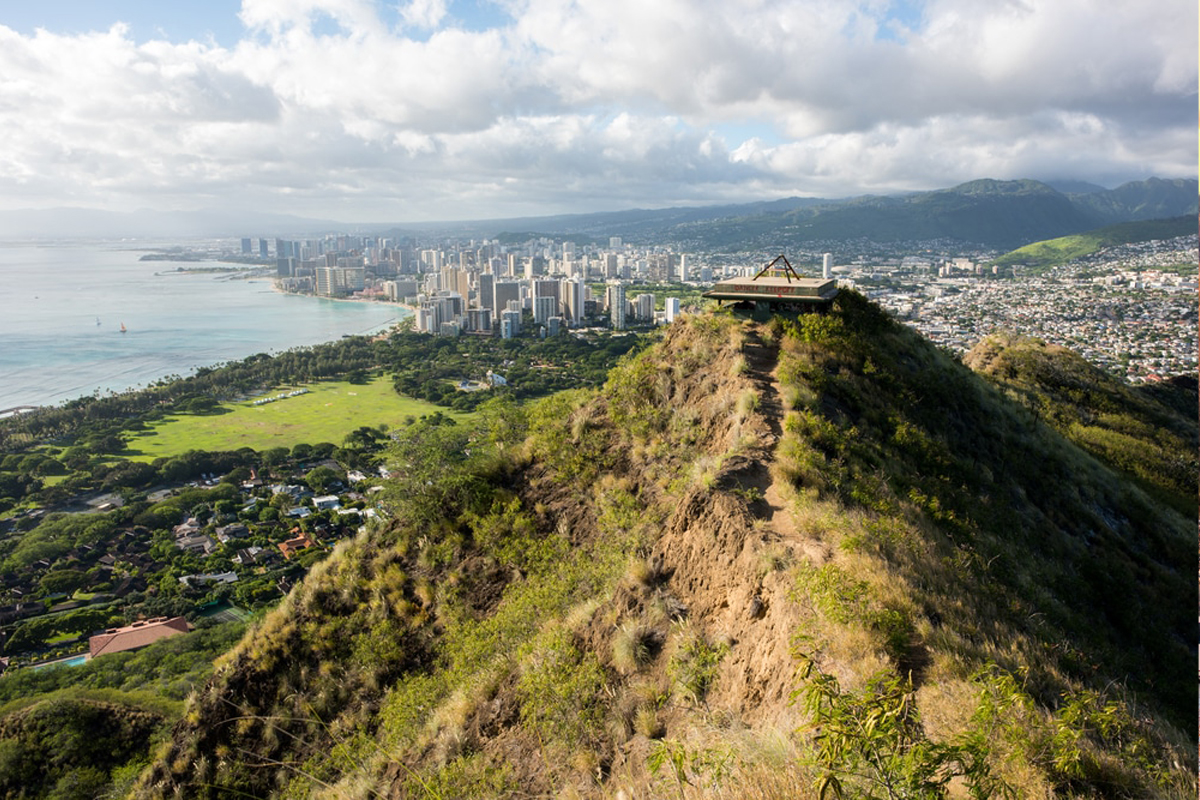 Diamond Head State Monument
 The best view of Oahu is at the Diamond Head State Monument, 761 feet above sea level. Though the hike is semi-strenuous and takes around 1-2 hours to complete, it's worth it for the experience and the view.
Grab a water bottle, snacks, and sturdy shoes and trek the 1.5-mile hike to the summit of Diamond Head State Monument. Children will love the view and looking at the sea, city, and inland forests from this stellar viewpoint.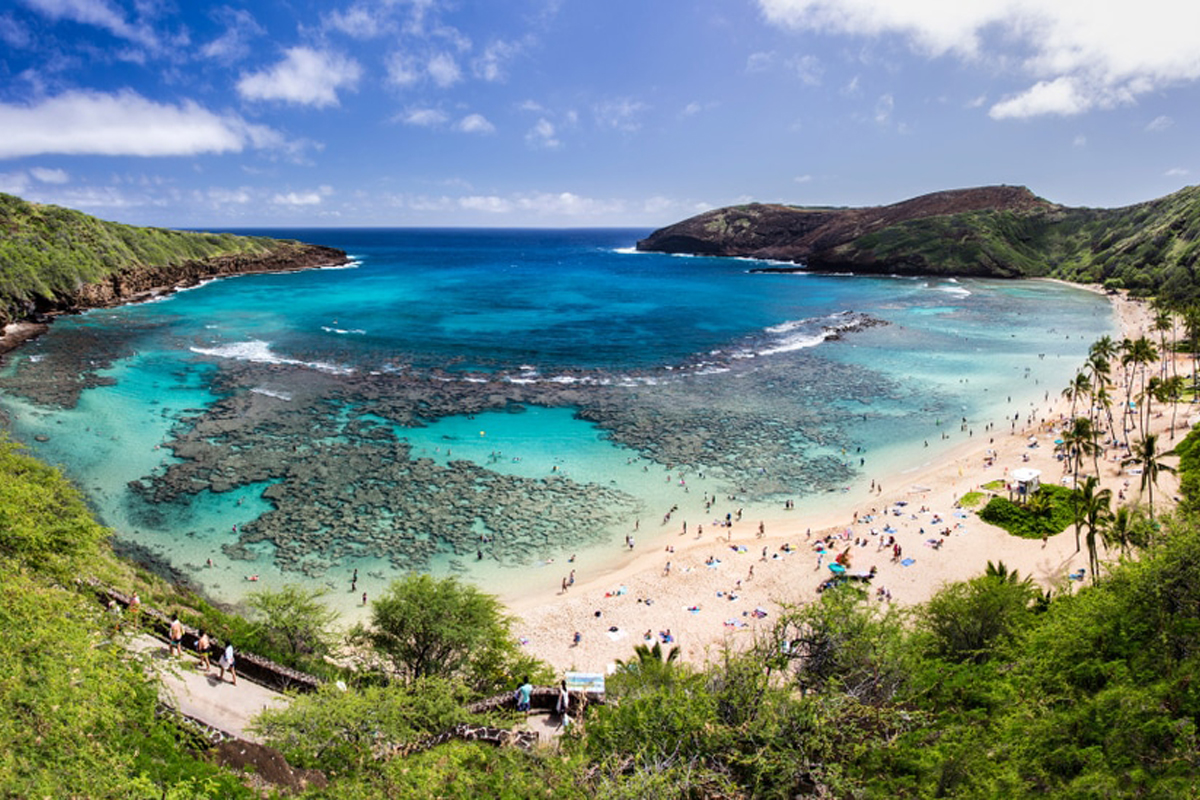 Hanauma Bay Nature Preserve
This nature preserve is where you'll find all types of marine wildlife and be able to see the best of Hawaii under the sea. You can relax under a palm tree and build sandcastles in between dips to the sea. Best of all, the coral is shallow so children can see fish without having to swim out too deep. You'll need to know how to float or at least have a paddle board. No standing on the coral. Strap on your snorkels and prepare to see technicolor fish living among vibrant corals.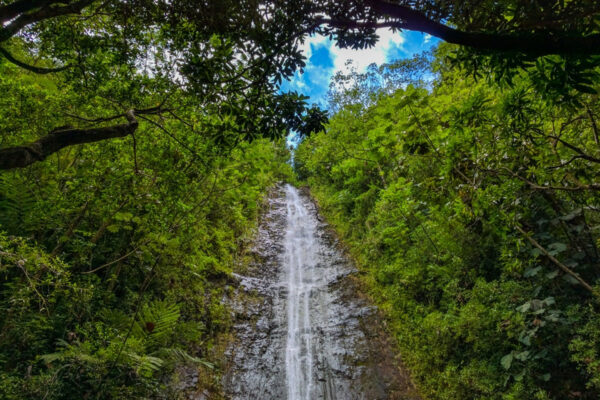 Manoa Falls
Hawaii is known for its stunning waterfalls – and few are more beautiful than Manoa's. Children will love exploring the trails leading to the falls and seeing all the wildlife along the way. Walk the 1.6-mile round-trip trail among banyan trees to Manoa Falls and admire the cascades. Perfect for any families. Signs warn not to swim due to bacteria in the water – but many visitors risk it and jump in anyways.
Banzai Pipeline
Known for being one of the biggest waves in the world and a site for many iconic surf contests, the Banzai Pipeline is a must-see for families interested in surf culture. There is plenty of sandy space and a grassy area to post up at for the day. When the waves are huge, watch some of the world's most skilled surfers have the ride of their lives.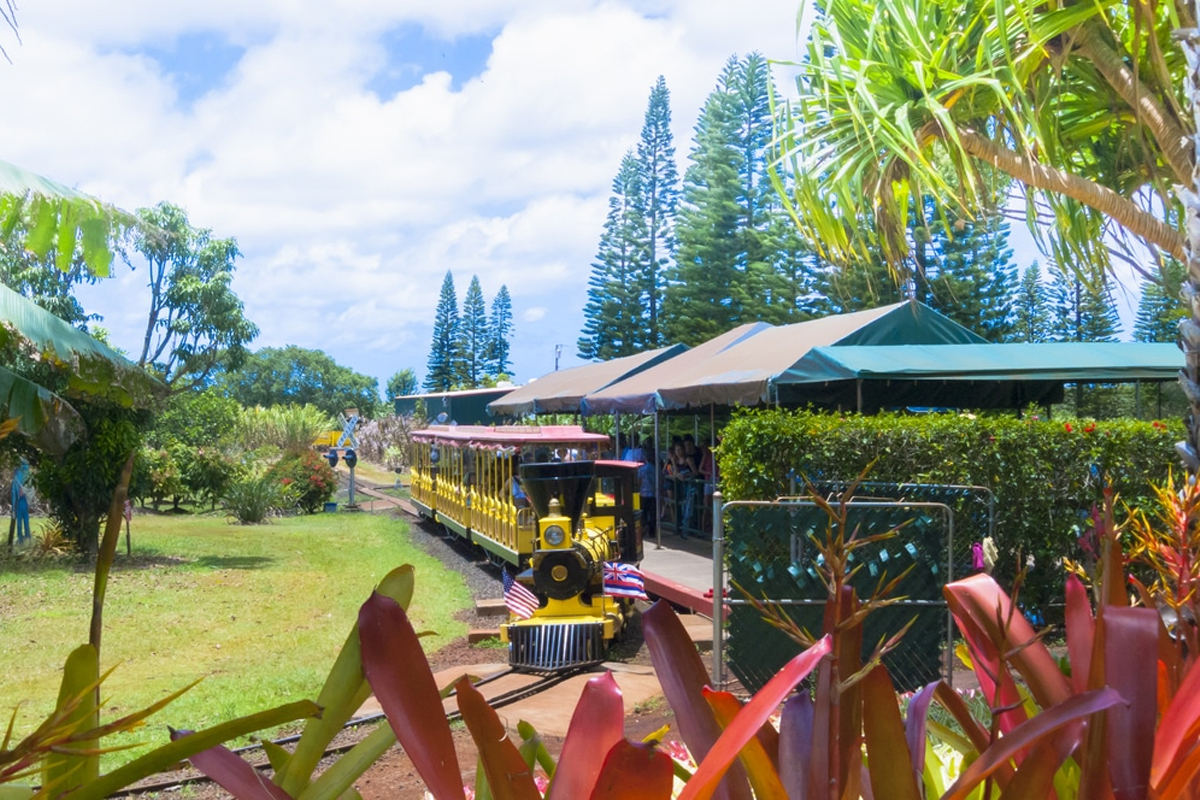 Dole Plantation
Dole Plantation was once just a fruit stand and now offers an entire "Pineapple Experience" for anyone interested in visiting one of the world's most famous pineapple plantations.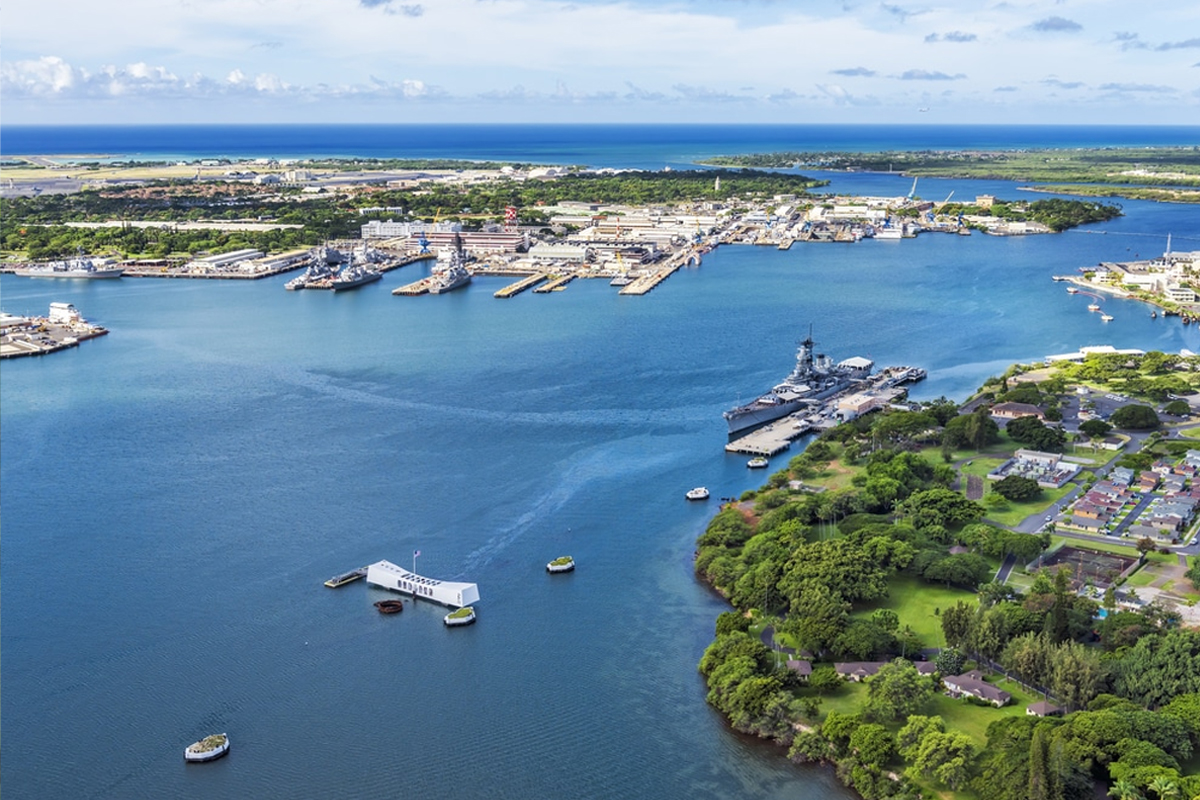 Pearl Harbor National Park
Pearl Harbor National Park is the only naval base in the country to be named a National Historic Landmark. This site is one of the most important places in U.S. history, due to a devastating attack that killed over 2,000 people and lead to the U.S. entering WWII.
Waimea Canyon State Park
Those who have been here often compare Waimea Canyon to the mainland's Grand Canyon. It's free to enter and there are two beautiful trails that weave through the vibrant gorge of Waimea Canyon.