Fun Activities While You're Visiting Cancun, Mexico
Cancun is the official party capital of Mexico with great beachfront access to the Caribbean Sea. But there are so many more things to do in Cancun besides the beaches! Known as the gateway to the Yucatan Peninsula, Cancun is often the first travel experience that most Americans have in Mexico. In fact up to 40% of American travelers are picking Mexico for their vacation.
The heart of Cancun is like a Mexican Las Vegas — crowded and full of obnoxious first-time tourists afraid of drinking the water or leaving their all-inclusive resorts. There's also the thousands of students who visit Mexico during Spring Break to party hard and get a tan — completely skipping any cultural experiences.
That said, the city does have some awesome nightlife and beautiful beaches. But there are many other fun things to do in Cancun that most people miss. If you're planning to spend some time in Cancun, these are some fun and unusual things to do, no matter what time of year you visit.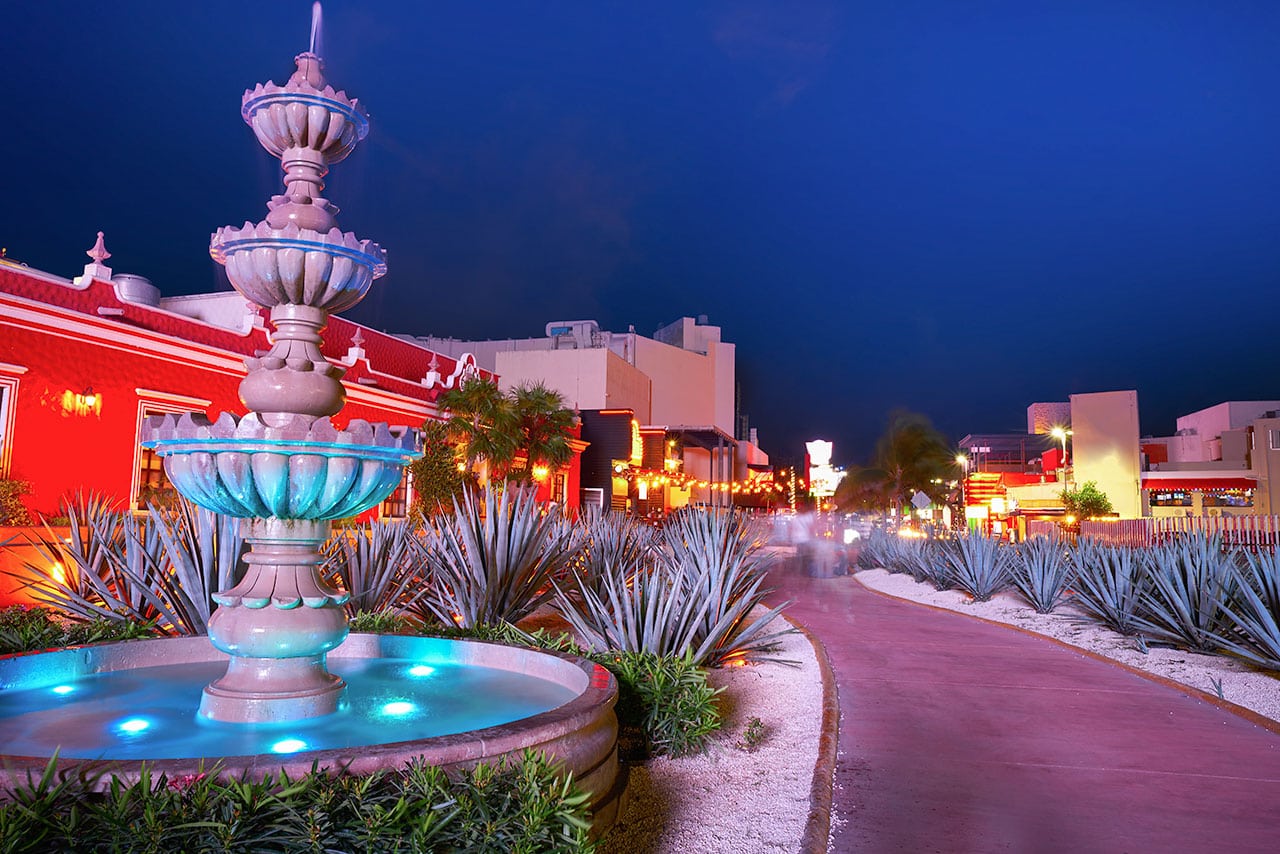 Explore Cancun's Hotel Zone
Cancun is divided into two areas. Downtown, also known as Ciudad Cancun — and Cancun Island, also known as The Hotel Zone or "Zona Hotelera." The Hotel Zone is the primary tourist area, synonymous with resorts, catamarans, wild nightlife and beaches. It's a 15-mile strip of sand shaped like the number seven. This is where most people stay.
As the name implies, there are tons of hotels as well as most of the nightlife and beaches. Restaurants and bars line the only road, Kulkukan Boulevard, which runs from one side of the Hotel Zone to the other.
Downtown Cancun
If you get sick of the tourist Disneyland that is the Hotel Zone, Downtown Cancun provides a taste of local culture, with delicious street food, small shops, green parks, and Mexican Wrestling! Downtown Cancun (aka Ciudad Cancun) is the main residential area for locals too. This is where all the people who work in Mexico's Yucatan Peninsula tourist industry actually live.
Wander down to Avenida Tulum to see and experience the "real" Cancun. If you're a foodie, make sure to stuff your face full of tacos from the vendors there. There's a nice park too, called Parque Las Palapas.
Swimming In Cenotes
Mexico's Yucatan Peninsula is famous for its amazing cenotes, natural pools formed in limestone caves. The entire Riviera Maya is covered with thousands of cenotes, many of them you can swim in. Cenotes are created when the limestone surface collapses, creating an opening into the Yucatan's large underground river system. Most people visit them to go swimming, scuba diving or snorkeling.
Some of the best cenotes near Cancun are located along the Ruta De Cenotes (Cenote Route) near the city of Puerto Morelos, about a 30-minute drive away. Here you'll find Cenote La Noria, Verde Lucero, Cenote Mojarras, and Cenote Selvatica among many others.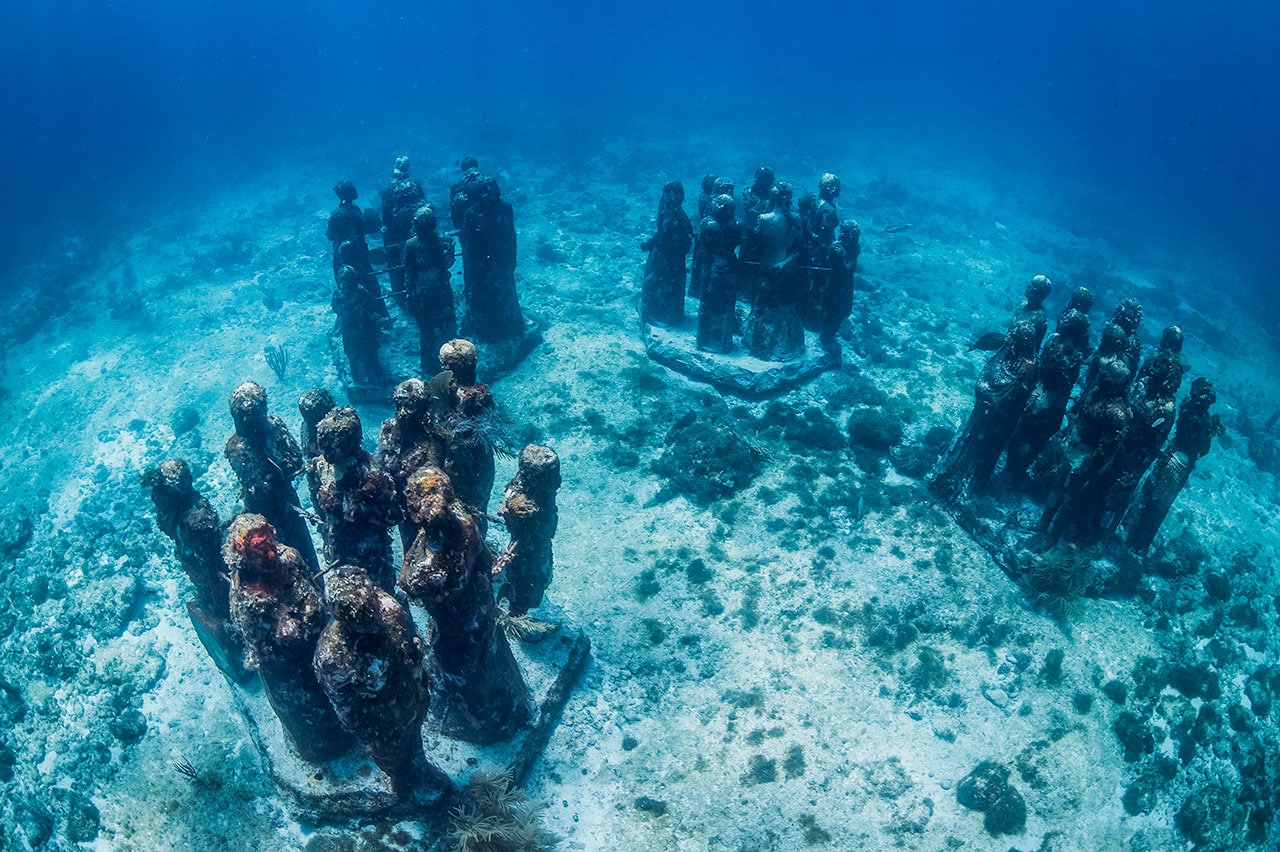 Snorkeling Near Cancun
Snorkeling turquoise blue Carribean waters is an ocean activity you can't miss while visiting Cancun. One amazing underwater attraction is the Underwater Museum — or MUSA. 500 sculptures were created from materials which encourage coral reef development. Huge hands, statues of locals and VW Beetles, the exhibits are surrounded by ocean wildlife giving you a really unique experience.
MUSA continues to expand, as more sculptures are added, while the old ones are being eaten away by marine creatures. You can book a snorkeling tour directly starting at $30 USD.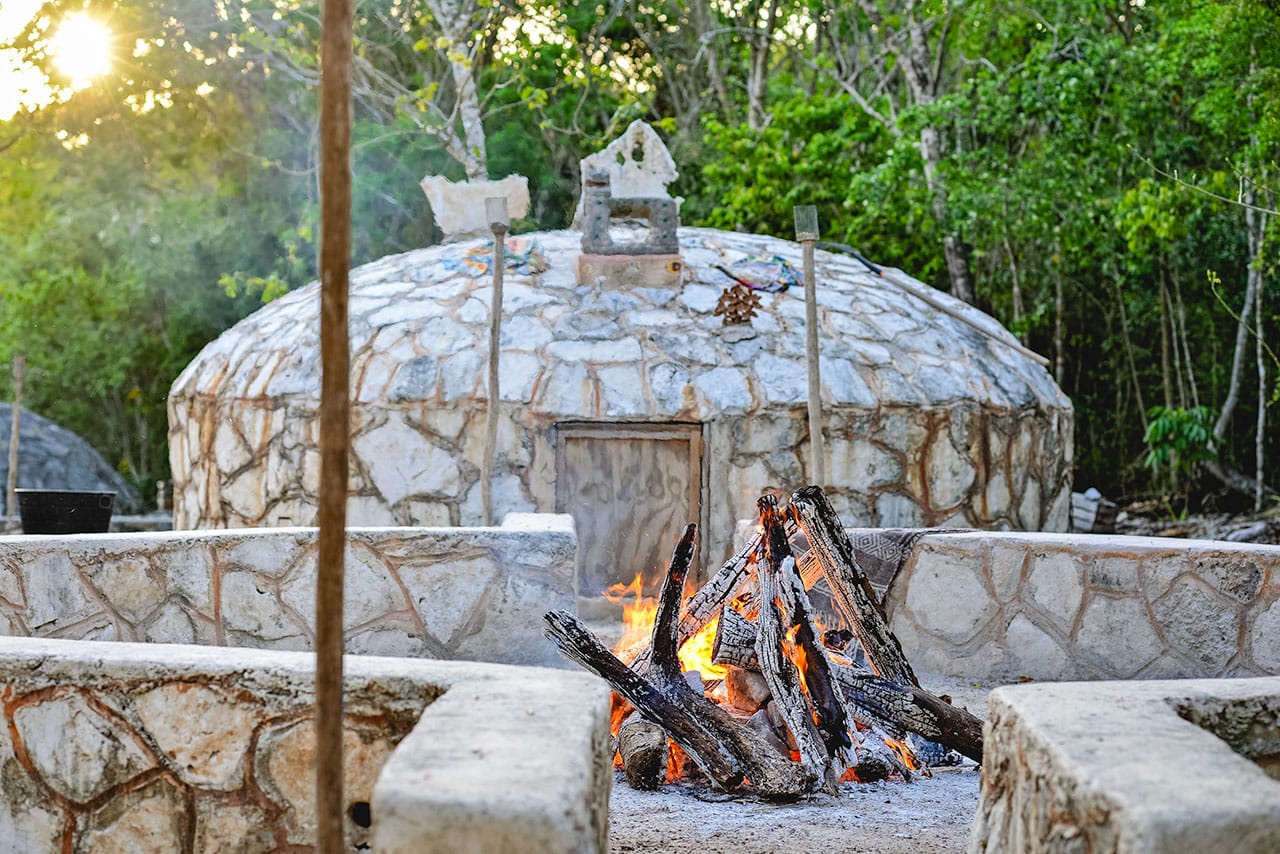 Temazcal Ceremony
A Tezmacal ritual is a traditional Mayan ceremony of purification which takes place in a tiny hut. You strip down to your underwear (or swimsuit), then enter the sweat lodge which is heated with hot rocks & water, turning it into a steamy sauna.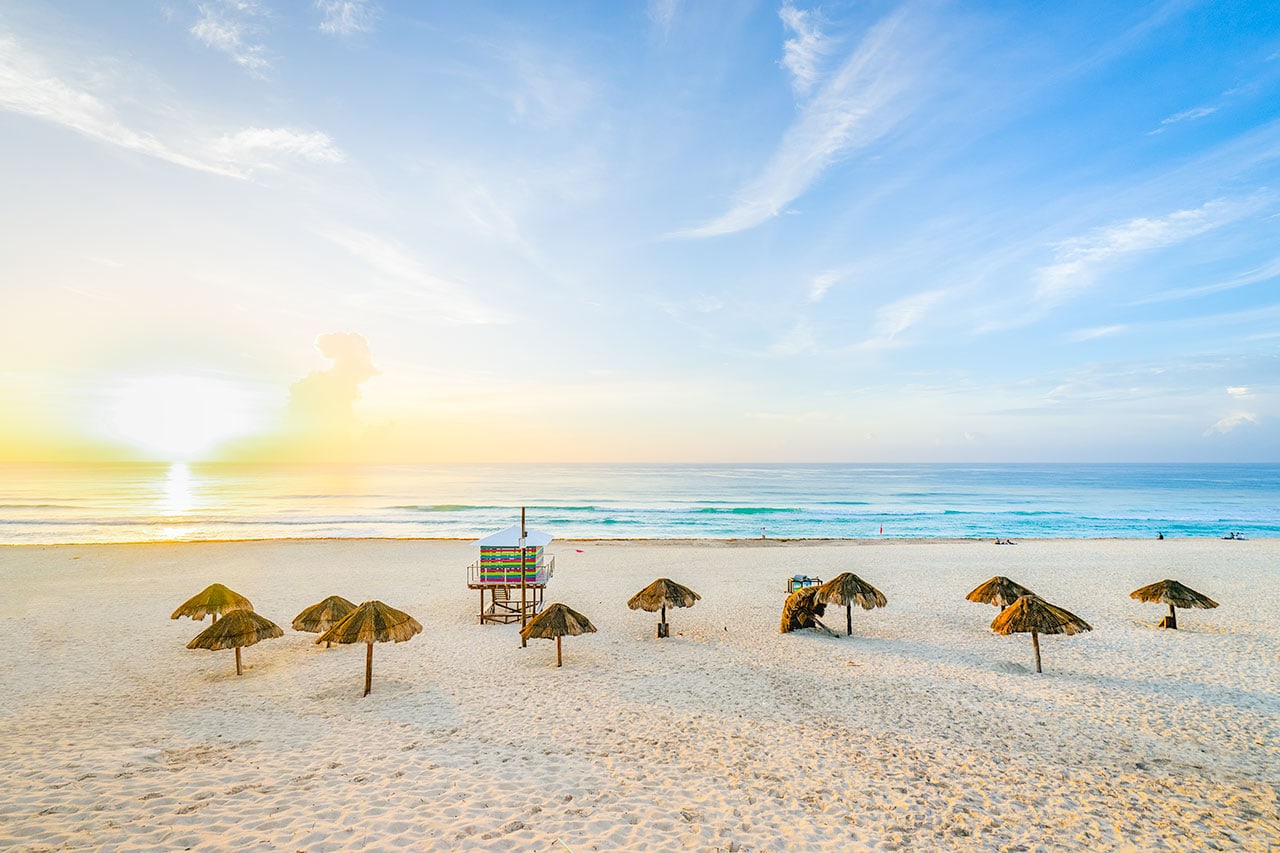 Visit Cancun's Best Beaches
The 13 miles of Cancun's coast is lined with Instagram-worthy beaches featuring soft, white sand, teal-blue waters and a cool breeze. The Hotel Zone has many beaches where you can relax and sip your margarita, but some of them really stand out, thanks to their beauty and atmosphere.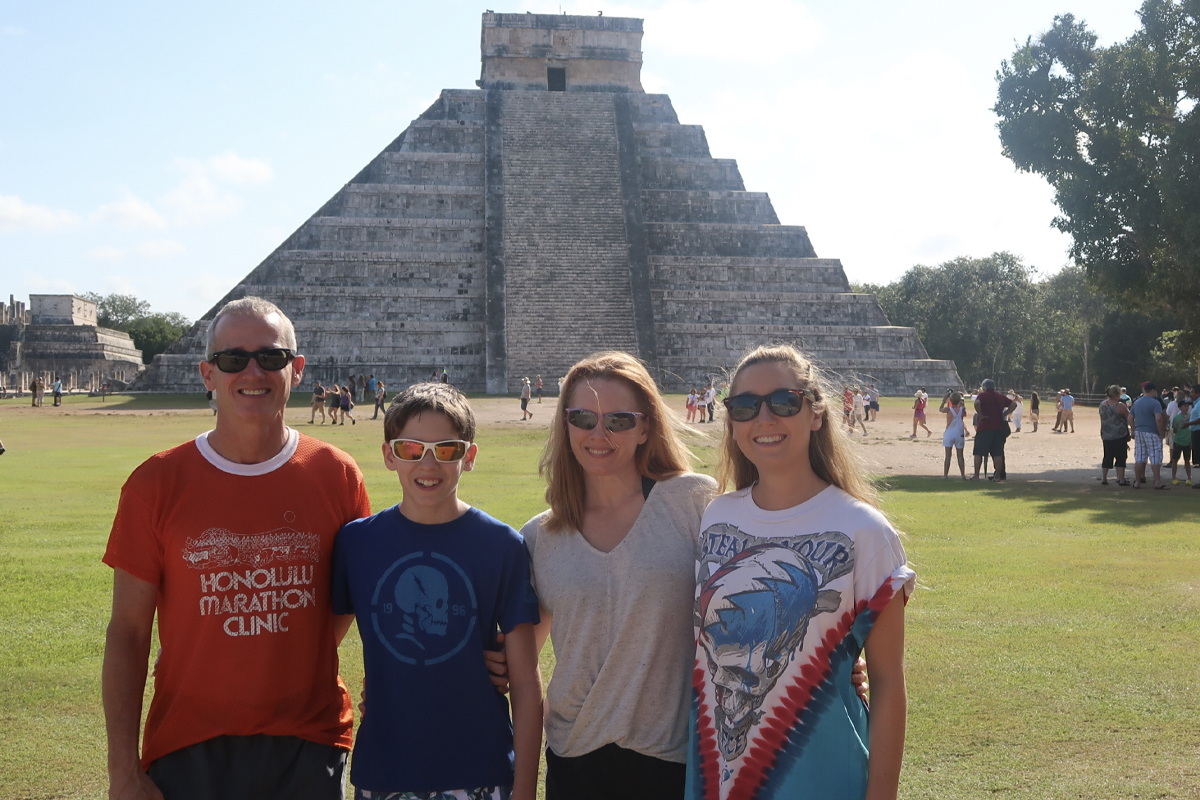 Chichen Itza Maya Ruins
The Maya city of Chichen Itza is a UNESCO world heritage site, famous for its amazing ancient pyramids. The oldest building in Chichen Itza dates from the 5th century. The most impressive structure of the city is the 98-foot tall pyramid Temple Of Kukulkan (aka "El Castillo").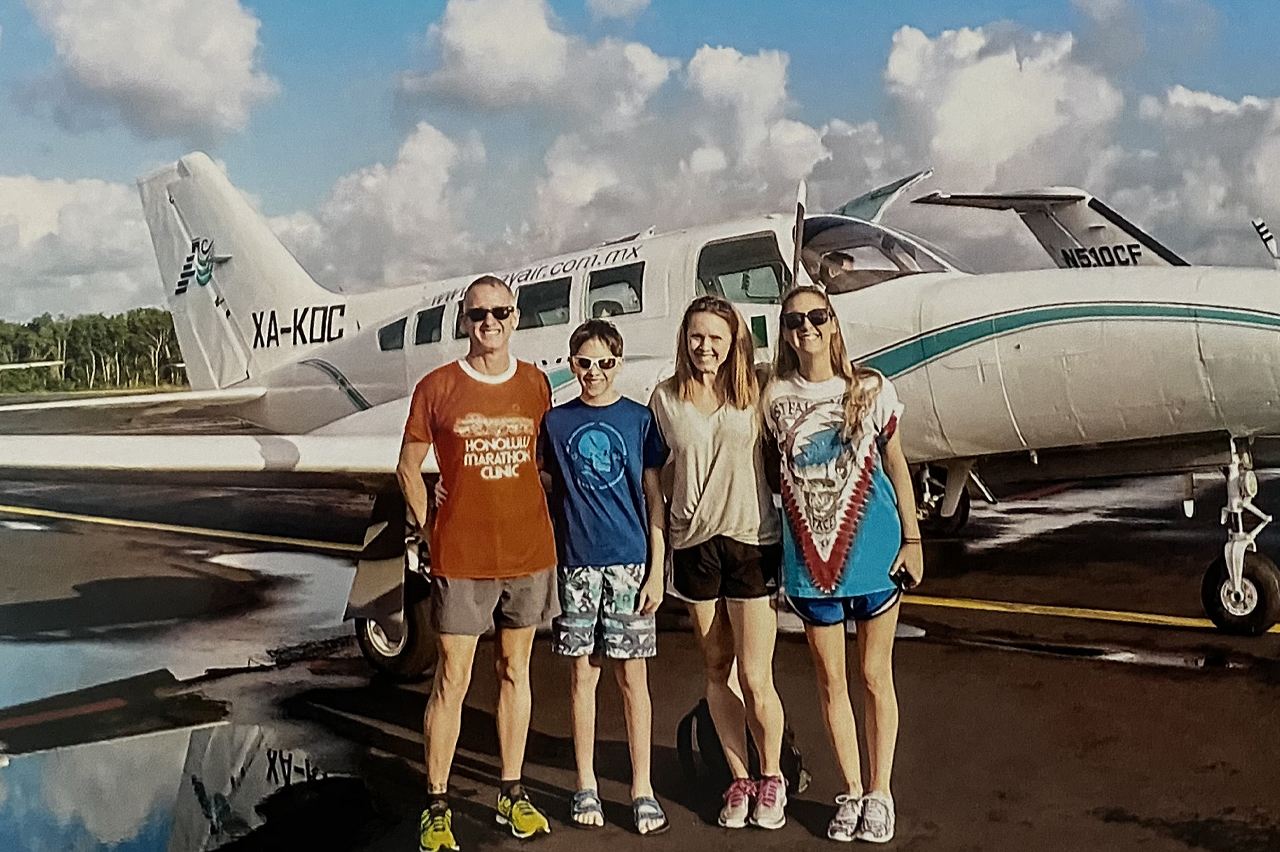 Grab A Private Flight
Chichen Itza is well preserved so you can get a glimpse of how the ancient Maya people lived. It's located about 2.5 hours away from Cancun by car, or 3 hours by bus, and is the Yucatan's most popular Mayan site.
Another option is to fly. Our recommendation is FLY COZUMEL. At first it might seem pricey, but when you consider your time and number of people as well as their private guide and having the ruins to yourself before the busses get in, you may reconsider.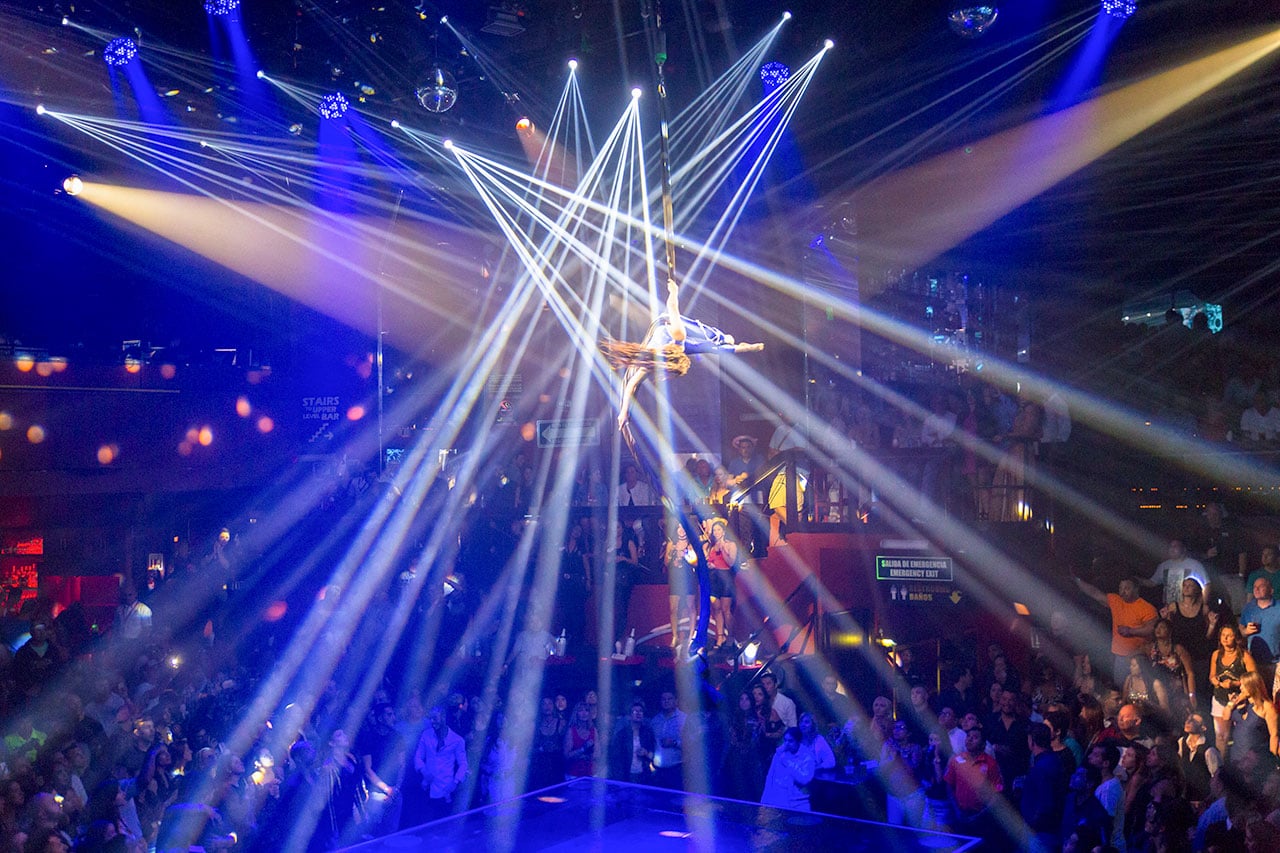 Best Cancun Nightlife & Nightclubs
Ok, one can't talk about Cancun without mentioning the nightlife. The city is known for its crazy nightlife, especially during Spring Break, when students travel to Mexico for a little fun.
Places like Coco Bongo is the most popular club in Cancun. The City Nightclub features celebrity DJs. Mandala Beach Club is the place to go for a bikini party. Dady O is the place to go if you are looking for techno and house music.