A Beginner's Understanding Of Flogging & Inexpensive Floggers Guide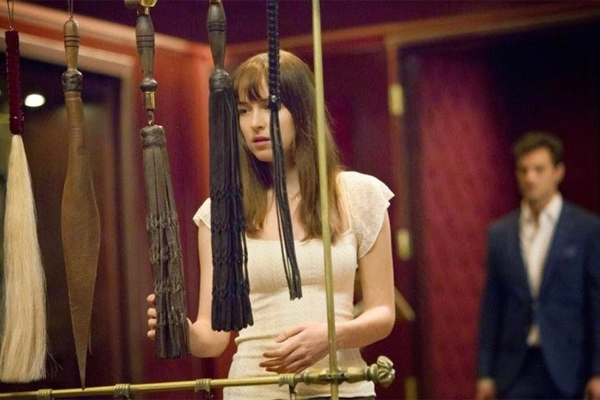 50 Shades Of Gray (Movie–2015)
In general, a flogger has a rigid handle and several tails (fronds) that are attached to a handle. They can be DIY and homemade or you can spent a lot of money on nice ones. The way it works is the master holds the handle used the tails to flog and whip the partner. Sometimes the master is called Dominant. You can refer to 50 Shades Of Gray for a rudimentary understanding of how this works. However, that doesn't also mean you can't take turns going under the lash. Most people enjoy the flogger on their ass but some like to use across their legs, breasts, genitals, back, and chest. The sensation of a flogger is erotic, the sharp sting sends some people into a horny frenzy, some people like it soft, some like it hard and some like a surprise, it's all dependent on the person.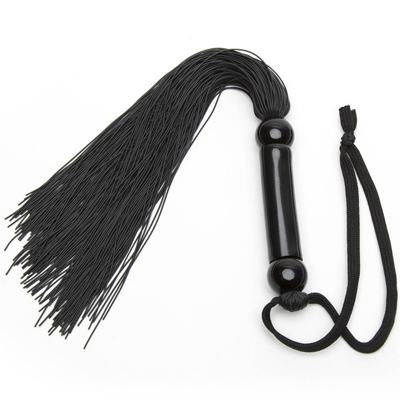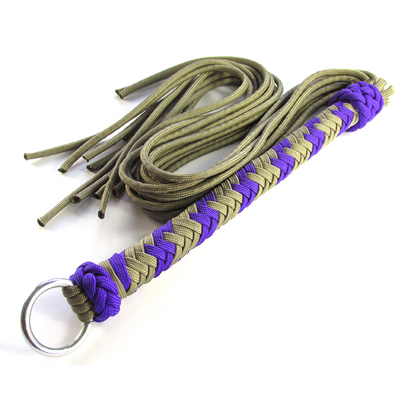 Beginner Paracord Flogger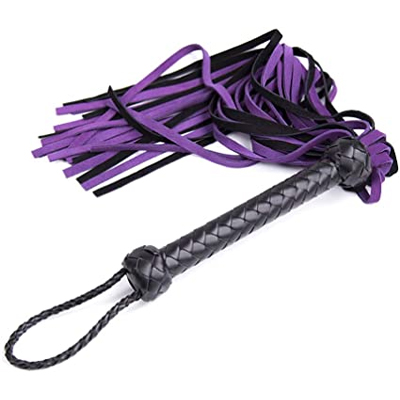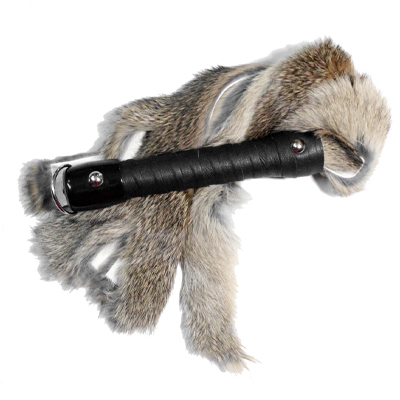 It's not hard to learn how to flog however there is a slight art to it that must be mastered in order to be an exquisite professional at flogging. Just remember practice makes perfect. So start off slow and easy and work your way to the expert level.
Rubber fronds on a Rubber Flogger make it ideal for beginners and even more experienced flogging connoisseurs. As a beginner, the rubber fronds are softer than the traditional material, they give you a soft yet satisfying prick.
A Paracord Flogger is basically string, thick string. We often see these handmade, though it is easy with a Google search to find them for sale. This is a soft material and allows you to really practice without doing damage. Make sure there are no nubs at the end or you'll get a cat of nine tails effect.
We love a good Faux-Leather Flogger, popular amongst all types of flogging experts. Using faux-leather isn't just for the conscious among us, it's also for those who can't be bothered with the upkeep of real leather, this stuff looks and feels like the real thing.
And, simply the best flogger for the beginner is the Fur Flogger. No experience necessary and also no damage so go nuts.
Some Instagram Inspiration To Get You In The Mood: