Adventure Cruises Are A Popular Option For The Spirited Traveler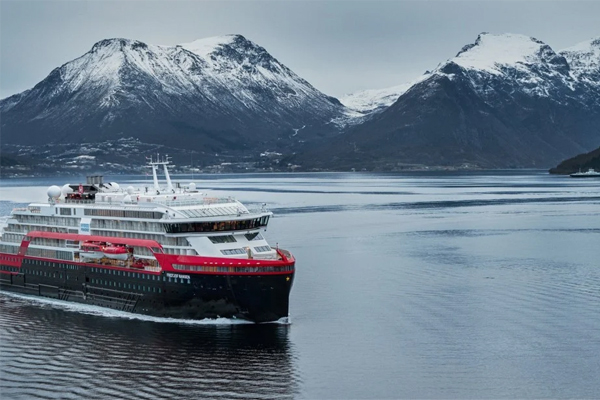 Hurtigruten's latest ship, MS Fridtjof Nansen.
Hurtigruten is an adventure cruise line that offers unique expedition cruises to some of the most remote and pristine waters of the world. As with all expeditions; nature prevails. Weather, and ice and sea conditions, sets the final framework for all Hurtigruten's operations. All the itineraries are exciting possibilities with all that nature and wildlife offer. An expedition cruise is a one of the kind experience to enjoy solo, with a partner or with your family. These Expedition Cruises generally start at 10-days and some, like the Northwest Passage Cruise, are even 28-days and longer. Like a typical cruise all your food is included and with many of the adventure cruises so are your adventures. Capacity of most of the ships hover around 500 passengers, making this a very intimate cruise for each guest.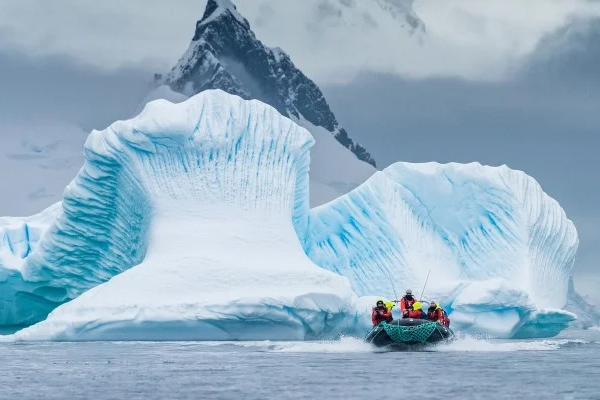 Antarctica is a true polar expedition.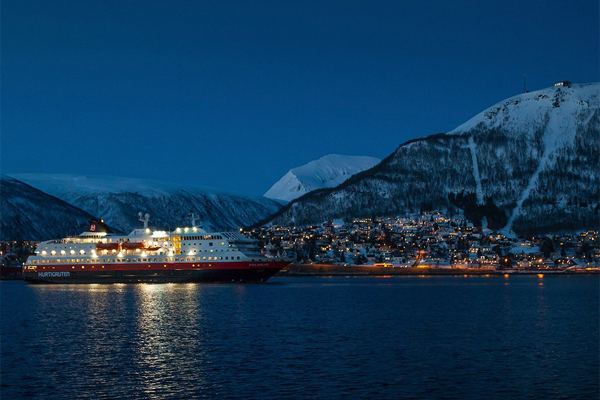 Alaska cruises go south or north along the coast.
Hurtigruten Cruises sail to many places. The company has a unique heritage, combined with highly skilled crews and a diverse fleet consisting of nimble, intimately-scaled expedition ships, enables us to offer you unique nature-based experiences at remote corners of the world. Aside from Alaska and Antarctica, they also sail to Svalbard in Norway – a unique adventure to be sure. They also offer tours of Britain, Caribbean, some North American sailings including the Northwest Passage, and even South America.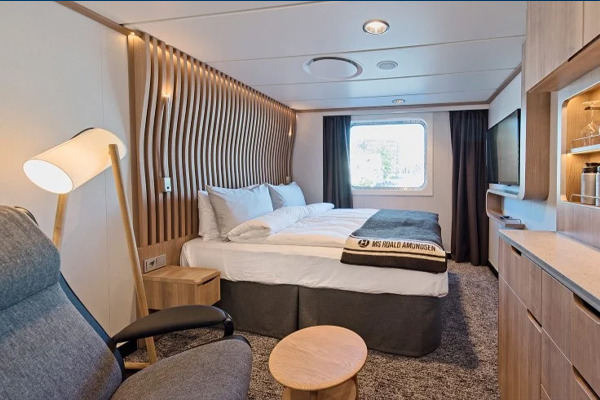 Typical OUSIDE CABIN on Alaska Cruise.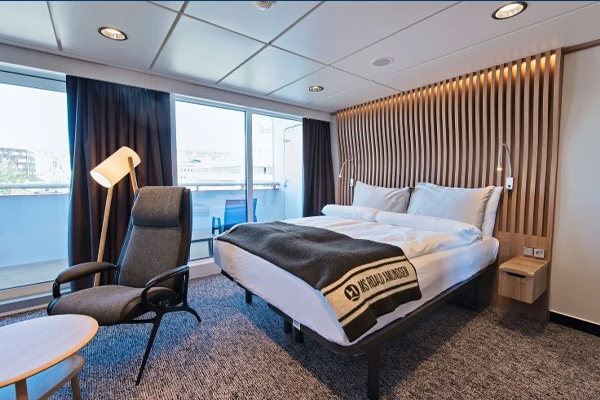 General BALCONY CABIN on the outside of Alaska Cruise.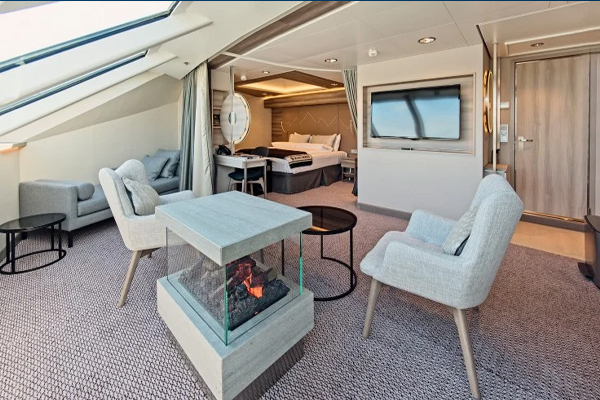 The ships also have SUITES, some with balconies.
The cabins vary by ship, but basically there are Outside Cabins which have double beds or two single beds and a large window, there are Balcony Cabins which obviously have balconies and there are Suite Class cabins. The prices you see on the website are per person rates, although you can find some of the destinations will place you with another guest if you are a solo traveler – this depends on your destination and not all do this.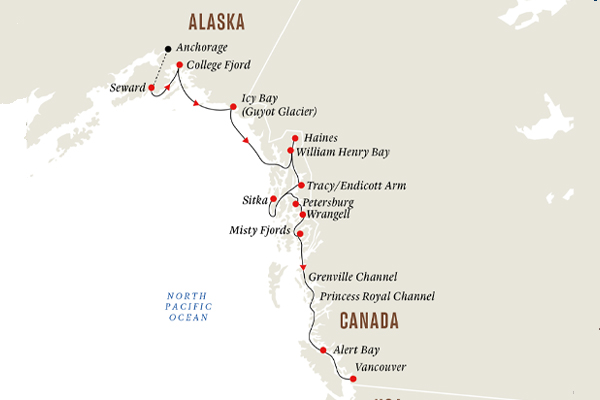 Path of the north and south Alaska cruise.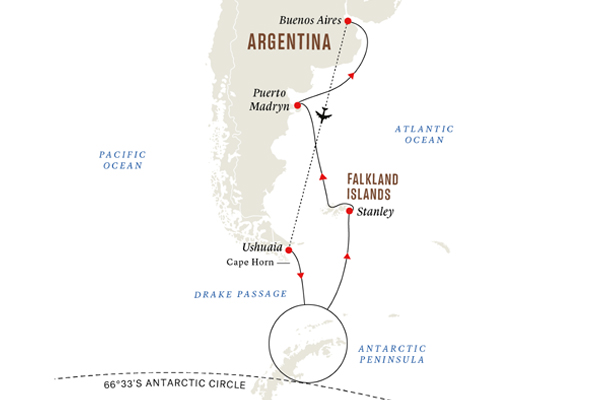 Map of the Antarctica, Patagonia and the Falklands.
The Hurtigruten Cruise that follows the Alaska coastline pretty much sticks to the map above. The Antarctica cruise has about three different options lasting from 12 to 18 days in length. The Alaska cruise has a short version of 14 days and a longer version that begins in Nome, travels south and visits Dutch Harbor and then follows the rest of the coast to Vancouver. Alaska Cruises are slated for sale in the Spring and early Summer months, while the Antarctica destinations are the exact opposite months.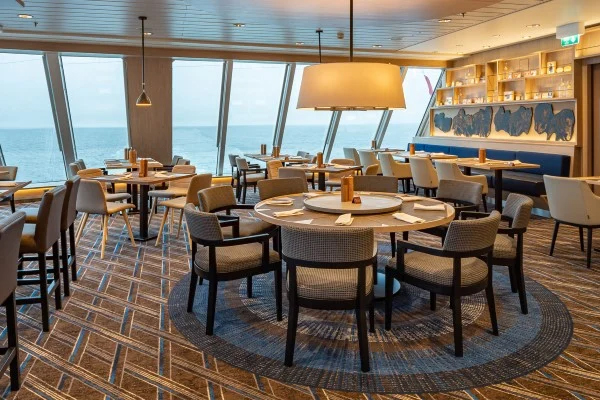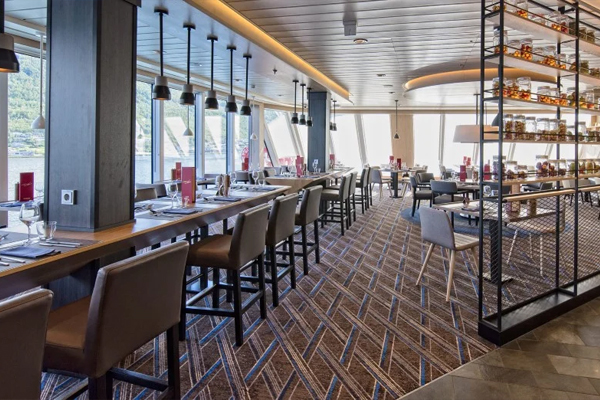 Secondary dining & meeting areas.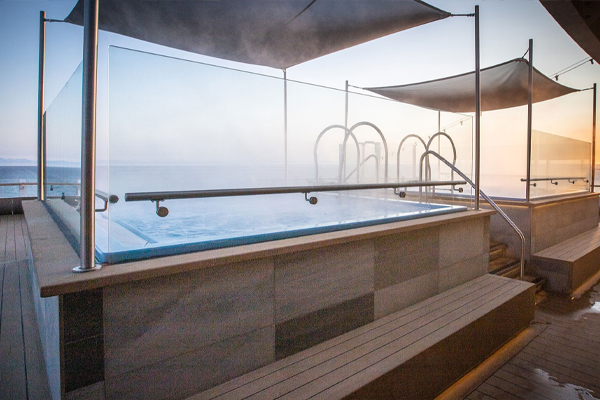 Gym, Wellness center, infinity pool and hot tubs.
You enjoy an indoor/outdoor Observation Deck to to scan the scenery and watch wildlife with your binoculars. Various eating and dining opportunities with inspired by Nordic and Norwegian heritage. After a day of exploring new destinations, you can can relax and rejuvenate in the Explorer Lounge, a large gym and Wellness center, or enjoy the scenery and sunsets on the massive in- and outdoor Observation Decks with the aft infinity pool and hot tubs as one of the highlights.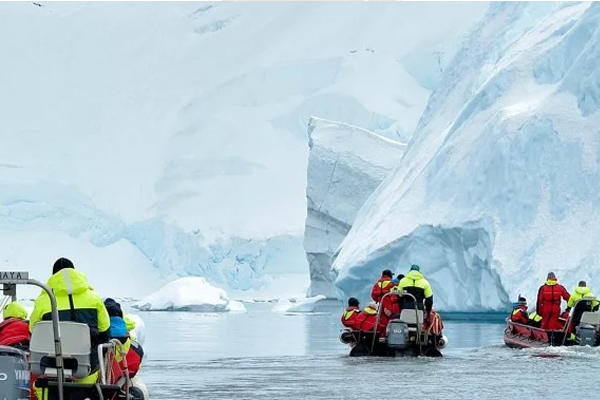 Get up close with hands on expeditions.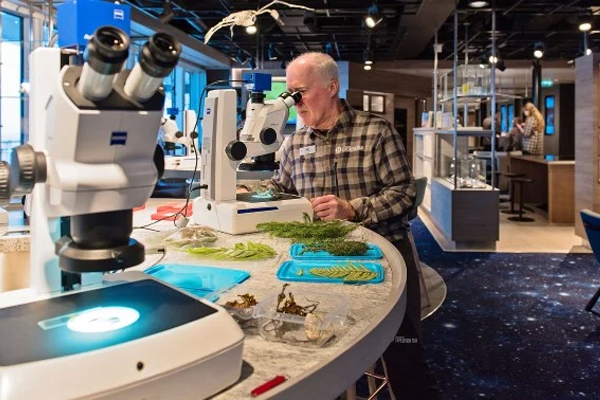 Interactive Science Center
On a Hurtigruten expedition cruise, your will encounter whales while sitting on deck, or even from a kayak for a really close encounter. There are nine different species in Alaska but the most common you will likely see are Orca and humpback whales. While in Antarctica you find millions of penguins and thousands of whales. It is a continent dedicated to science and peace, and is protected by the Antarctic Treaty of 1959. No people lives there. While on any of the cruises you'll be surrounded by field experts to guide you through what you're seeing and help you enjoy the best possible expedition.
Some Inspiration About Hurtigruten: