Cannabis Can Stimulate Your Sex Life To Highs And Lows
Cannabis (marijuana) has a bit of a mixed reputation when it comes to sex. You may have heard that it's a traditional herbal aphrodisiac with nearly mythical libido-boosting powers. Or maybe you heard that it can reduce sperm count or contribute to erectile dysfunction and premature ejaculation. In reality? It's probably far more complicated than any of those assumptions. The only thing that is for sure is good sex means different things to different people—and even different things to the same person, depending on the day. So it's inherently a little challenging to say for sure which is a good thing to remember when forming your opinion. If you're interested to know if you can legally obtain cannabis in your area or where you might be visiting, please check this list of states of legality.
Most of what we know about cannabis and sex comes from surveys. Knowing that cannabis is reported to help with anxiety and pain, it makes sense that it may also enhance sex for some by affecting those other issues. But research directly linking cannabis to sexual enjoyment is somewhat lacking.
There are a few major findings suggest people who reported using cannabis prior to sex were more likely to report having satisfying orgasms than those who did not use cannabis before sex. And those who report frequent cannabis use (not necessarily before sex) were also significantly more likely to report having satisfying orgasms than people who reported infrequent cannabis use.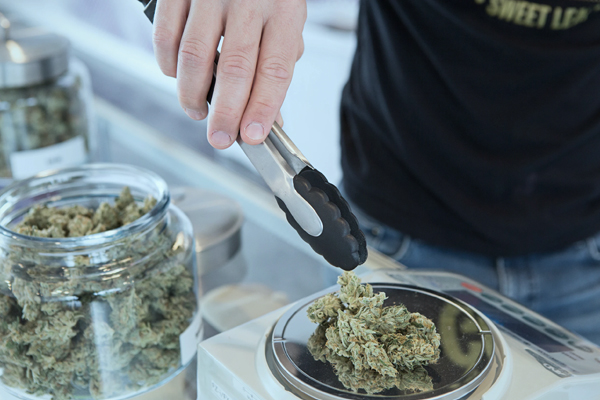 TOTO is a hemp-based botanical CBD intimate oil for all bodies. It is designed with the vulva/vagina in mind, but is lovely for all genitalia. This intimate oil can increase arousal & pleasure, prolong orgasm, and aid in working through barriers like inflammation, pain or tension during sex. Start off with a few sprays (2-4) and feel it out. A little goes a long way, but often with lube, using it generously can allow for more experimentation, openness, and prolonged stimulation. This oil is light and non-staining so won't create an overly greasy feeling or ruin your sheets.
Arousal Oil Topical (THC)
Make your romance novel fantasy a stimulating reality with a super charge of our ultra-premium cannabis female arousal oil. Not to be mistaken for a lubricant, this orgasm oil for sex only requires a few pleasure-inducing drops. CBD, a non-psychoactive compound found in cannabis, helps muscle relaxation while its psychoactive sister, THC, works to increase blood flow. Add to that is a South American medicinal plant extract known for increasing salivation—AKA wetness. Combined together in a base of extra virgin olive oil. You won't get high, but you just might have the best orgasms of your life.
CBD Tinctures
CBD Tinctures are water-soluble and one of the most absorbable CBD tinctures on the market. This formula can be added to any beverage or food or place a few drops under your tongue. The solution absorbs at a rate roughly 4x times faster than the leading oil-based comparables. This delivery system is a much faster means of getting CBD into the body, you will absolutely love how it feels. Placing some drops under your tongue will prepare you for some mind blowing oral sex on your partner.
Hemp Teas
For those curious about going the edibles route, this tea is perfectly dosed to enhance the moment without going overboard with the buzz (which would ultimately kill the mood, anyway). And there's science to back that up: Research shows that women who consumed small amounts of CBD or THC before sex reported that it enhanced the experience. Euphorganics Teas are made with the finest whole flower USDA certified organics. The tea allows your body to relax, while also relieves body cramps, indigestion, settles anxiety, and boosts the immune system. And if that weren't enough there is 7 mg of Broad Spectrum CBD to help aid with pain and anxiety!
So Does Sex And Marijuana Go Together?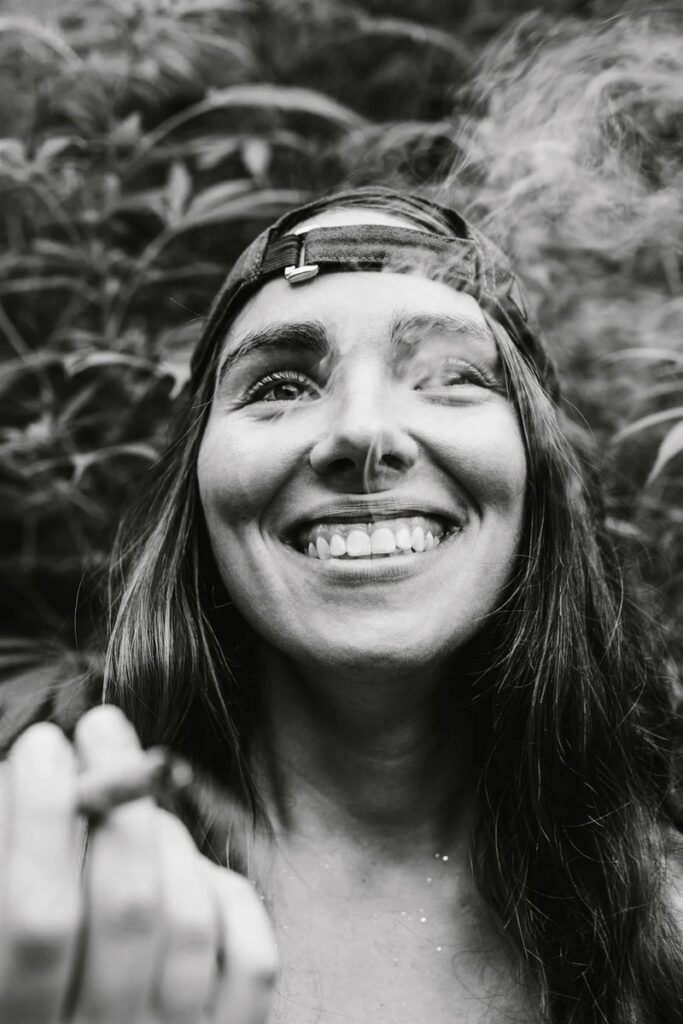 Cannabis has gained much attention in the wellness industry over the past few years. Research suggests that components in cannabis may have health benefits, and one may include being an aphrodisiac. While more research is necessary, some cannabis strains may be helpful for sexual intercourse.
The human body has receptors that are part of a complex cell signaling system called the endocannabinoid system. Experts believe that cannabinoids can indirectly activate these receptors, helping the body to respond in various ways, including anticonvulsant, antianxiety, and anti-inflammatory.
Some people may have sexual performance anxiety, which may prevent them from having satisfactory sex. A 2020 article suggests that CBD may have a promising role in the treatment of various anxiety disorders. A 2019 study also found that adult males taking 300–600 milligrams of CBD had significantly reduced anxiety symptoms. Therefore, CBD may be beneficial for reducing any anxiety related to sexual activities.
Some research and anecdotal evidence suggest that cannabis may help make sex better and more pleasurable. However, current research suggests that the dosage and method of delivery are more important. So get out there and experiment a little and find out what is best for you.
Some Cannabis & Sex Inspiration From Social Media: