6 Must-Read Marketing Books by Women Authors
As a marketer, it's important to keep up with the latest marketing trends, and an easy way to do so is by reading about them. But who are you taking your marketing advice from? We've compiled a list of must-read marketing books by women.
Guiding readers on content strategy and marketing, Julia McCoy's book complements her course, the Content Strategy & Marketing Course. Throughout the book, McCoy outlines practical content strategies and marketing concepts surrounding the how, the why, and the where.
Understanding how to write content for the web comes with its own set of rules, and Ann Handley and C.C. Chapman's book outlines exactly how to create online content for your audience. Throughout the book, readers can enjoy real-world case studies of companies successfully utilizing the web to their advantage.
If you're on a marketing team, content should matter, even if you're not directly involved in it. Margot Bloomstein's book outlines why content strategy matters for everyone working in marketing and the approaches they can take to master it.
For entrepreneurs and B2B marketers, Laura Hanly's book walks readers through a step-by-step method to gain qualified leads and conversions through content marketing. Throughout the book, Hanly teaches the importance of a clear message, how to distribute content, and how to create leads.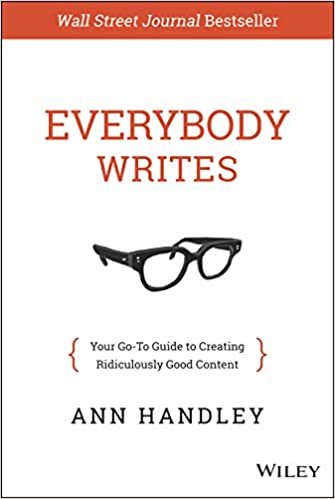 In today's age, we are constantly interacting with content, making every one of us a writer. As a marketer, writing well is imperative to a brand's success. Ann Handley's book pushes readers to examine their own words and gives advice on how to craft content pieces to get real results.
In her book, Katie Lance crafts a how-to guide on building a powerful social media presence through a smart social media strategy. Not only does she outline major social media platforms, such as Facebook, Instagram, Snapchat, and more, but Lance walks readers through how to create effective content types that are sure to gain visibility.
Are there other marketing books by women authors that you love? Be sure to contact us and let us know so we can add it to our list.