5 Romantic Restaurants You Should Visit In Hawaii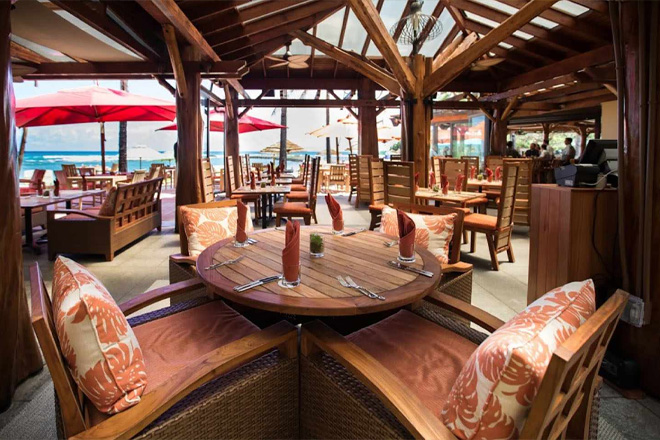 Beach House by Roy Yamaguchi @ Turtle Bay (North Shore)
A true Hawaii experience is the Beach House by Roy Yamaguchi at Turtle Bay Resort where Hawaii's royalty swam and relaxed with the turtles. With sweeping views accentuated by two stunning reef points as a backdrop, Beach House guests will dine like royalty in an open- air pavilion that offers an authentic sense of place. The concept and design for the new 140-seat open –air restaurant are a reflection of Yamaguchi's love for white sandy beaches and the ocean. Roy has fond memories of potluck gatherings on the beach with a variety of his family's favorite dishes- a memory he hopes to create for you at the Beach House.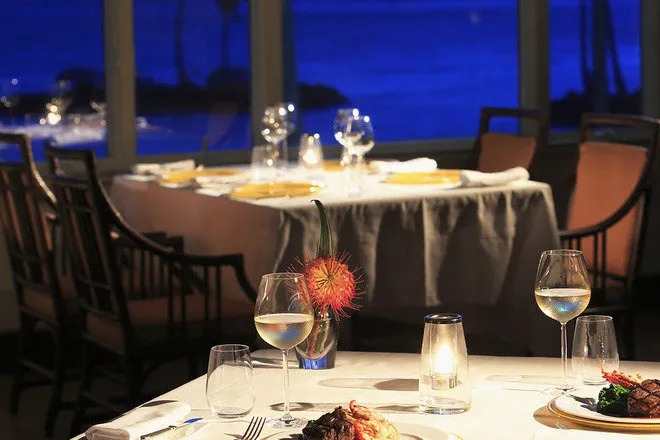 Hoku's @ Kahala Resort (East Honolulu)
Hoku's, located in the Kahala Hotel & Resort in the upscale east Honolulu neighborhood, offers couples innovative dishes which deftly meld Hawaiian, Asian, Mediterranean and European flavors. The hotel's signature restaurant recently revamped its menu, too and features culinary delights such as the "Aburi" Kampachi carpaccio, king crab and kinki fish bouillabaisse hot pot and "sous-vide" California squab. The menu also has helpful wine pairing for entrees, and gluten, nut and egg free designations next to certain dishes. If you want to get a taste of all that the restaurant has to offer, opt for its prix fixe menu, tasting, or degustation menus. You won't be disappointed.
The Beachhouse @ Moana Waikiki (Honolulu)
If you and your significant other want a little history, stellar views and top-notch service to go with your fine dining experience, then make reservations for two at the Beachhouse. The ocean-side restaurant is located in the Moana Surfrider, A Westin Resort & Spa, which is celebrating its 115th anniversary this year. The menu features a raw bar, appetizers, salads and soups made with local ingredients, as well as steaks, Maine lobster tail, Alaskan king crab legs, prawns and foie gras. Beachhouse also has an international wine list to expertly compliment each dish–including more than 20 wines by the glass–as well as a private Beachhouse label cabernet sauvignon.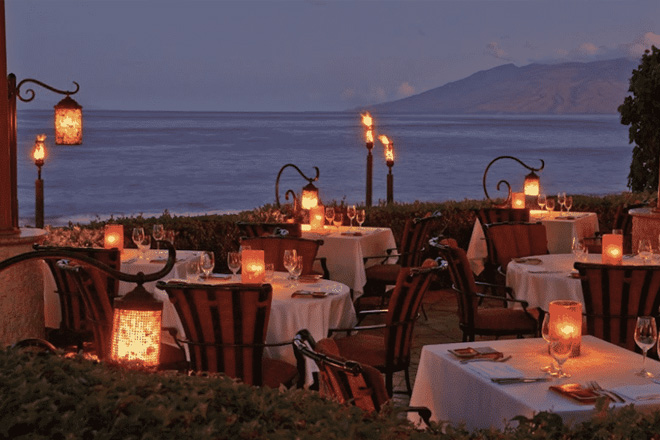 'ULU Ocean Grill @ Four Seasons (Kona)
'ULU Ocean Grill & Sushi Lounge at Four Seasons Resort Hualalai takes its name from the Hawaiian word for breadfruit. Perched right on the beach, the restaurant has fantastic ocean views. The space comprises a series of rooms as well as raised patios, taking full advantage of Hawaii's charmed climate. 'ULU supports more than 160 local farmers and fishermen. At dinner, ahi poke is made tableside with ogo, Maui onions, white shoyu and sesame oil. Crispy local octopus "takoyaki style" and roasted beets with goat cheese are other notable starters. Try the lobster and shrimp pad thai or a seafood special. The Hawaii Roll, with ahi, mango and avocado, is an offering from the sushi section of the menu. The wine list is concise and studied, and there are also island-inspired cocktails.
Tidepools @ Grand Hyatt Kauai (Kauai)
The Grand Hyatt Kauai Resort & Spa is home to Tidepools, touted as the island's most romantic restaurant. It's easy to see why, with its series of thatched-roof bungalows surrounded by a koi pond, tropical foliage and mini-waterfalls. The menu centers around contemporary Hawaiian-style cuisine and garners rave reviews. As far as dinner dates go, this is an exceptional venue. An authentic island experience, eating like this has few competitors as a romantic and tropical-feeling evening occasion. This is the place to eat fresh fish, whether it's the ono ceviches, opah with crab meat and volcano candy spice, or macadamia nut-crusted mahi mahi. If you must have meat, Tidepools knows this territory, too, serving up tender prime rib rubbed with Hawaiian salt and garlic and served with truffle jus.
Some Instagrams For Inspiration: